If you've created an Experience and need to add any relevant documents for approvers or Career Services staff to review, use this article to learn how to upload an attachment.
1. Click on Career Centre in the upper-right corner of your screen.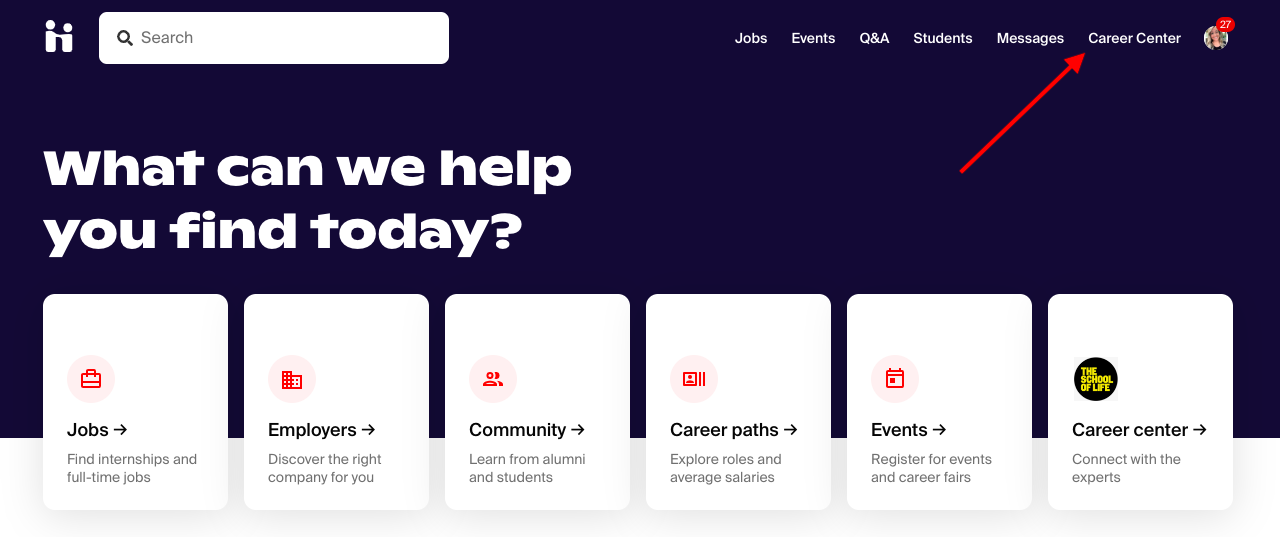 2. Click on Experiences from the Career Centre page.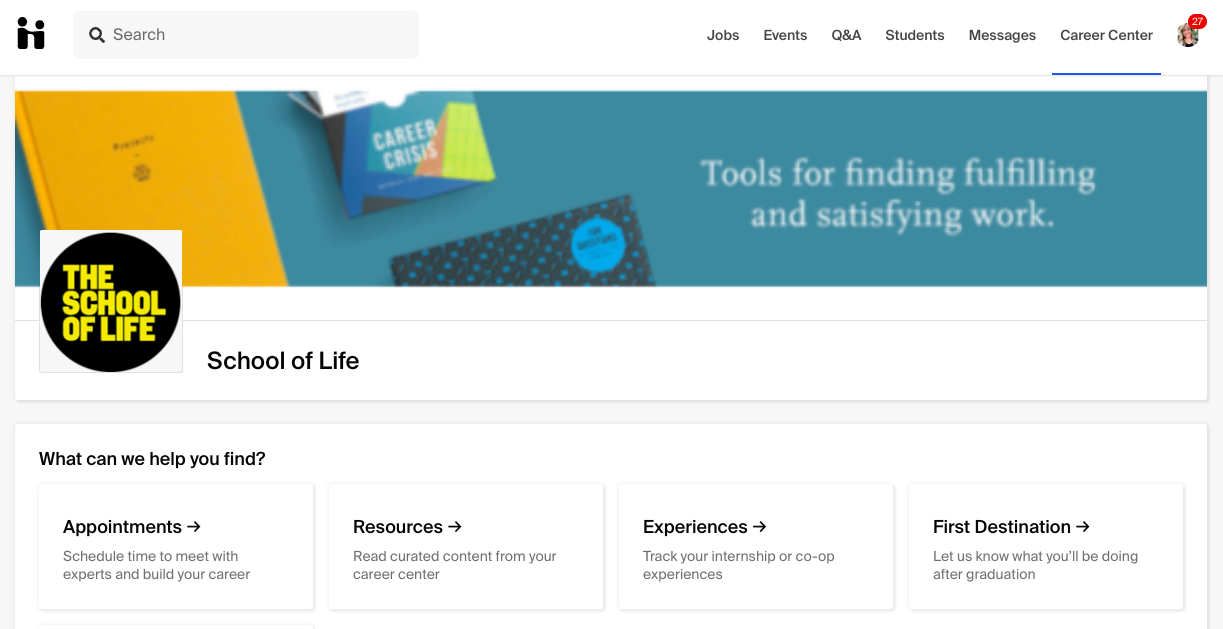 3. Identify your relevant Experience on the Overview page, and click on View Details.

4. Click on New Attachment in the Attachments section on the left of the page.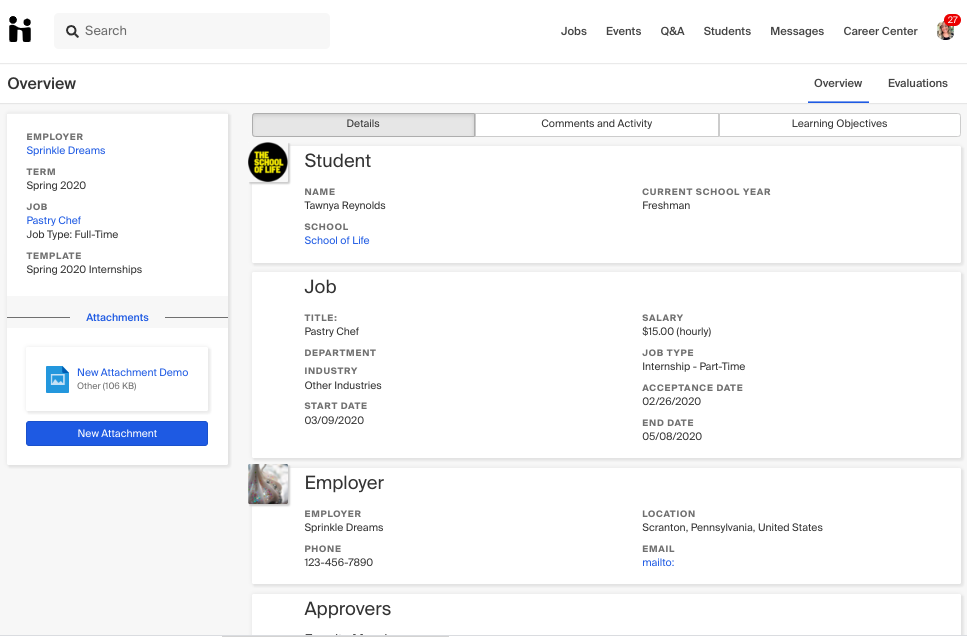 5. Title your attachment and upload the file.
Note: Approvers and Career Services staff who review your Experience will be able to view and download this attachment.

When the attachment is uploaded successfully, you'll see a confirmation That says "Attachment was successfully created".