Most institutions offer students the option to log into Handshake using a single sign-on method for convenience and security.
If you want to use a login of your own making or you don't have access to your institution's single sign-on system anymore, Handshake is still available for you! You'll just need to use the email address associated with your Handshake account to set up a password.
Important: this Handshake password is separate from your institution's Single Sign-On password, and is used for Handshake only.
If you've already created a Handshake password, but you don't remember it, you can reset your password at at-anytime! Refer to Reset the Password for a Student Account in Handshake for more information. 
To create your Handshake credentials, follow the steps outlined below. 
1. Go to https://app.joinhandshake.co.uk/login
2. Click the drop-down, located below the "Students & Alumni" option and type in the name of your institution
3. Enter your email address associated with your Handshake account
If your institution uses single sign-on, do not click the blue box with your institution's name - click the link Or log in using your Handshake credentials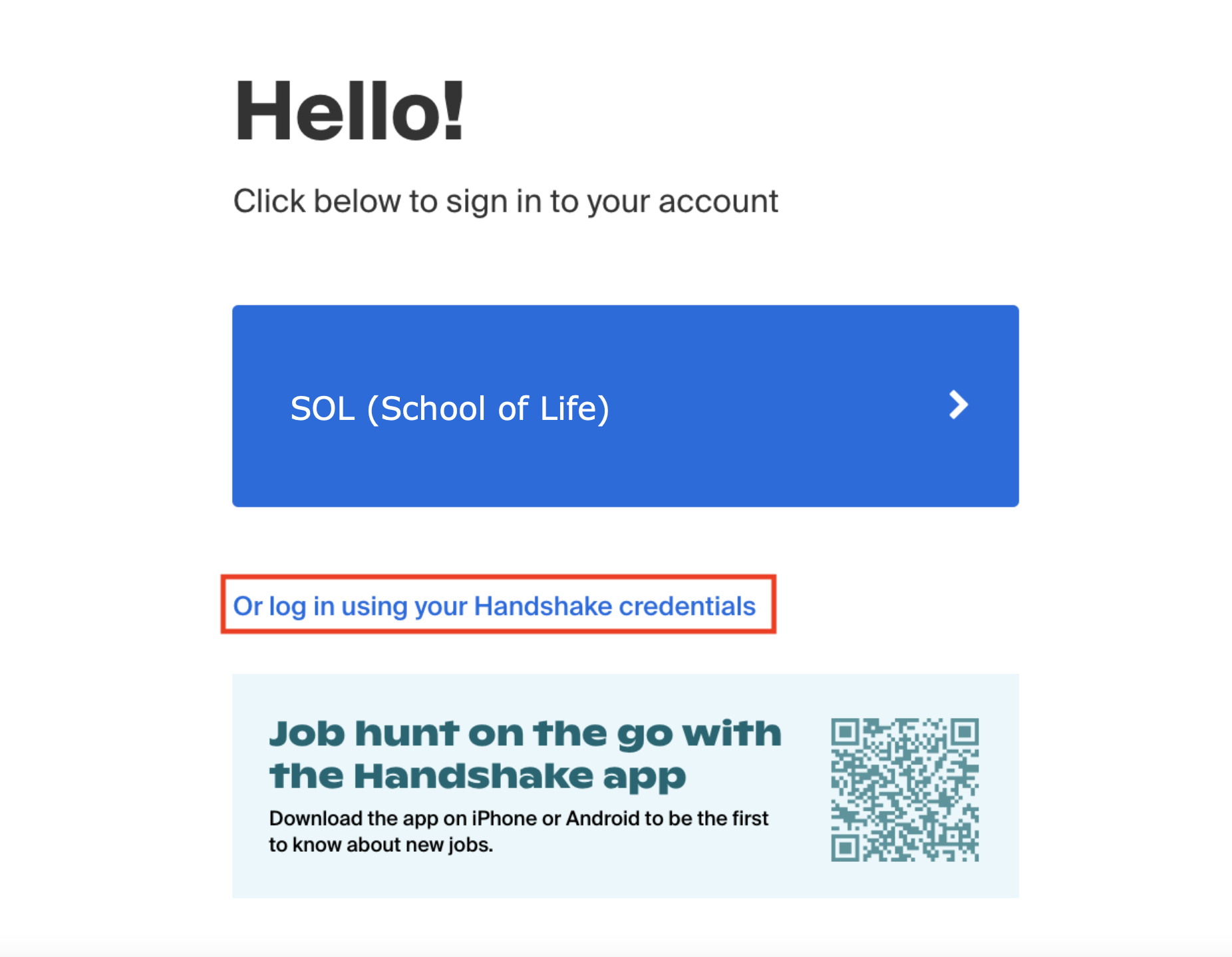 If your institution doesn't use single sign-on, click the blue button Next.

4. Handshake will recognise the email address - click the blue button Get Started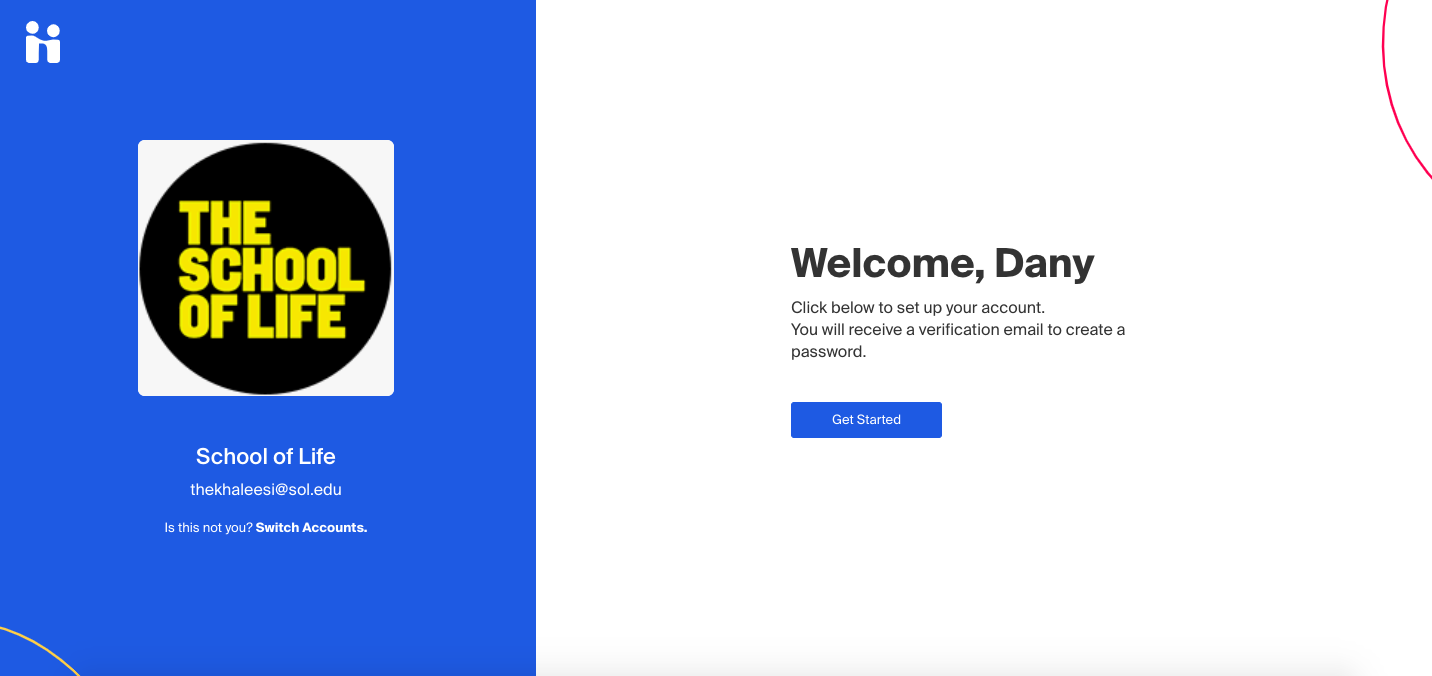 5. An email is sent to your inbox to confirm your account - Go to your inbox and locate the corresponding email, then click on the link for "Set My Password"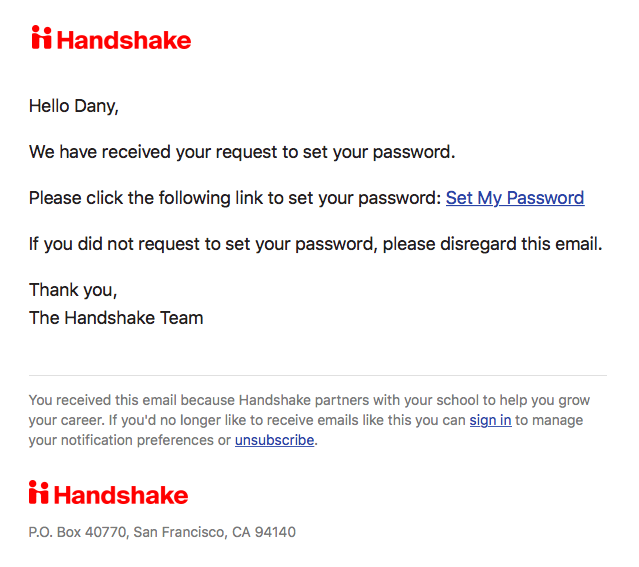 If you're having issues receiving the confirmation email, refer to Troubleshooting Missing Confirmation Email.
6. Once confirmed, you'll be prompted to create a password, which needs to be at least 8 characters long, with a mix of at least two each of letters, numbers, and special characters. Enter your password in the provided spaces, then click the blue button Next.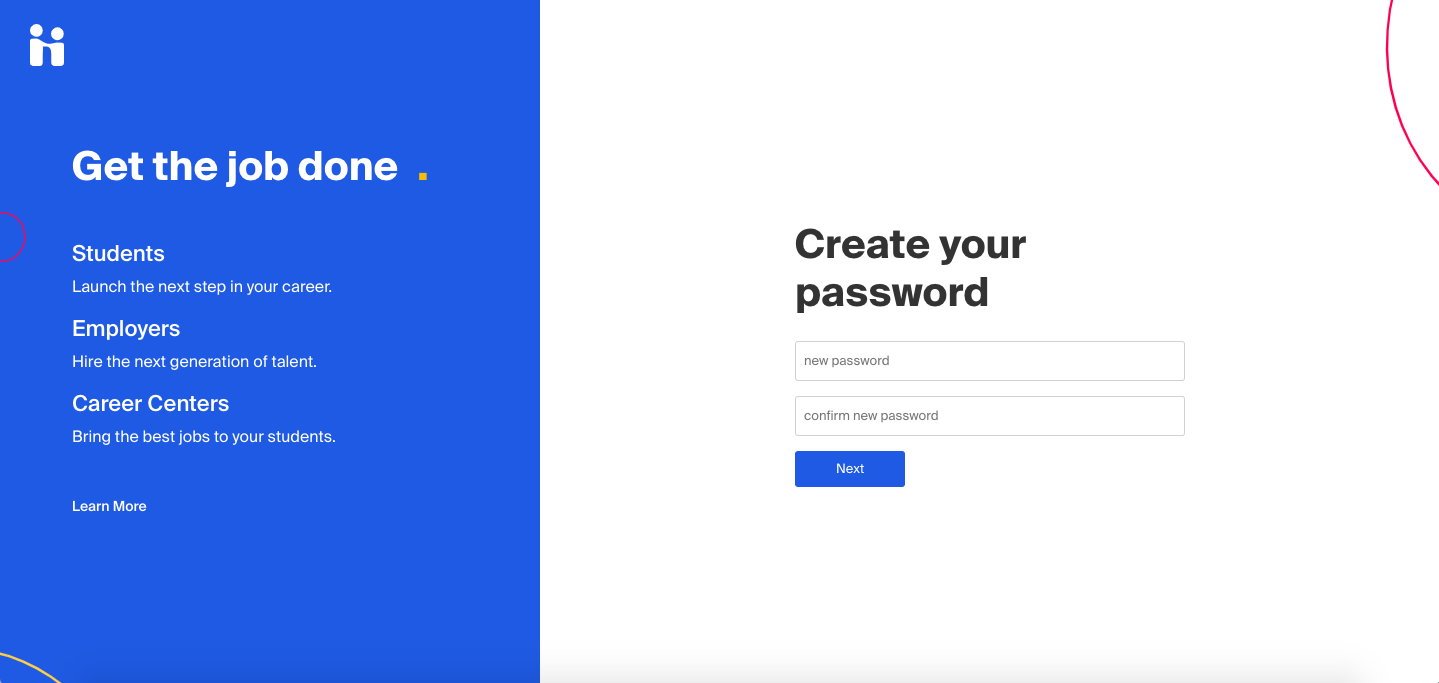 When you've set your password successfully, you'll have the option to sign into Handshake with your newly created credentials!