The confirmation email you receive while creating your account is not only a key part of Handshake's security, but it is also an integral aspect of the user experience on Handshake. Every user must have a valid email address and have that email address confirmed. Occasionally emails from Handshake don't show up right away or could be captured by the wrong filter.
This article explores where it may have gone and how to retrieve it. If you are currently on the screen below, then your next step is finding and verifying your confirmation email.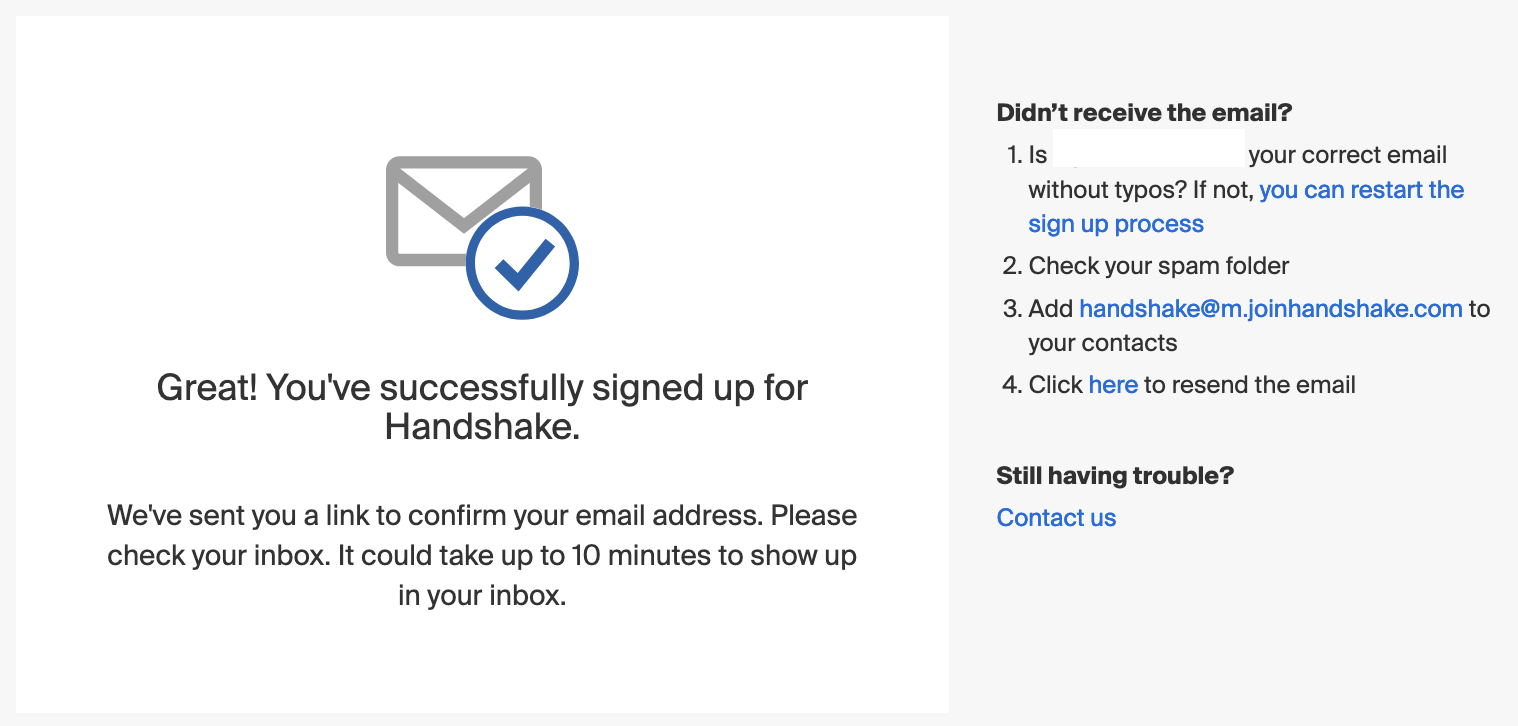 While emails generally are delivered within seconds of account creation, sometimes the process can take a bit longer for a variety of reasons. Be sure to check your spam or junk mail. If you still aren't seeing the email, Handshake suggests waiting up to an hour before contacting support.
If you're using a common mail client you can find instructions below:
Contact your IT department and ask them if they know of any reasons emails from Handshake would be denied.
Add Handshake to your address book as the following contact: handshake@m.joinhandshake.co.uk


This will help ensure delivery of future emails, and is important for keeping you up to date in your professional life.
If you still aren't getting the confirmation emails reach out to Handshake support and let us know. We'll work with you to get the email delivered.