If you would like to know the status of an employer users account, this article will assist in that!
Note: all employers in Handshake are considered a contact, but some employers are considered users if they've created an account and have a profile. For more information on employer contacts vs. users, refer to Contacts vs. Users.
Topics:
User Statuses in Handshake
Active: the contact has an active Handshake employer user profile.


When you open the contact and click View User Profile you will be directed to their user profile.
You can reach out to them directly with a message in Handshake!
None: t

he contact does not have an employer user profile in Handshake associated with the email currently listed within your contact list.




When you open the contact, you will not have the option to View User Profile, as Contacts that have this status have not yet started the Handshake registration process.

To invite a contact to become a user, refer to

Inviting Contacts to Become Users: Standard Employer Invite Process.
If it has been a few weeks since you invited this contact to join Handshake you may want to reach out again with an invitation email.
Pending: the contact

has created a profile, but has not confirmed their email address or has not been approved with their company.

If the user has not confirmed their email, the Email Status on their profile will state Not confirmed Yet.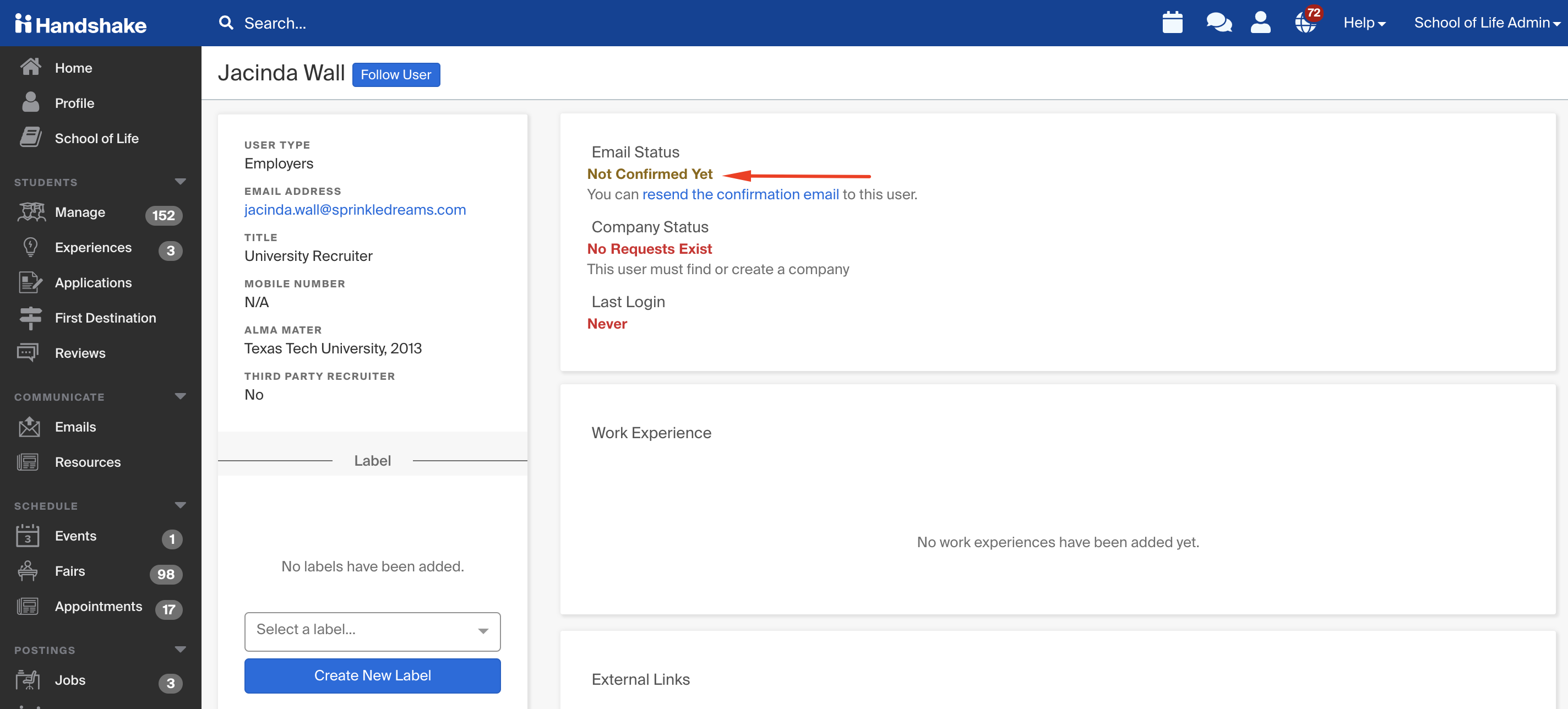 If the user has confirmed their email, but has not requested to join a Company, the Company Status on their user profile will state No Request Exists, while the Email Status reflects they are Confirmed/Active.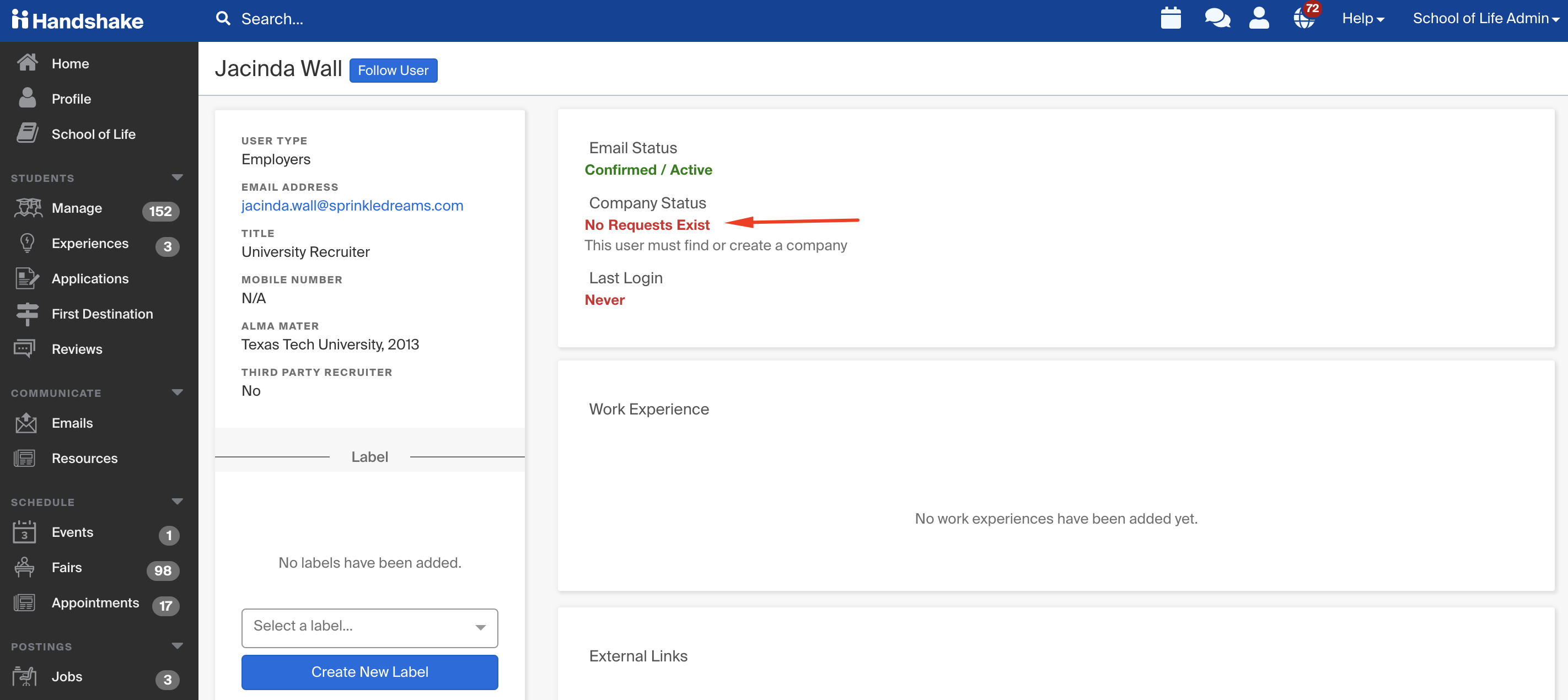 If the user has confirmed their email, and is currently awaiting to be approved by the Companies page owner, the Company Status on the users profile will state Pending Staff Member Approval At (Company Name).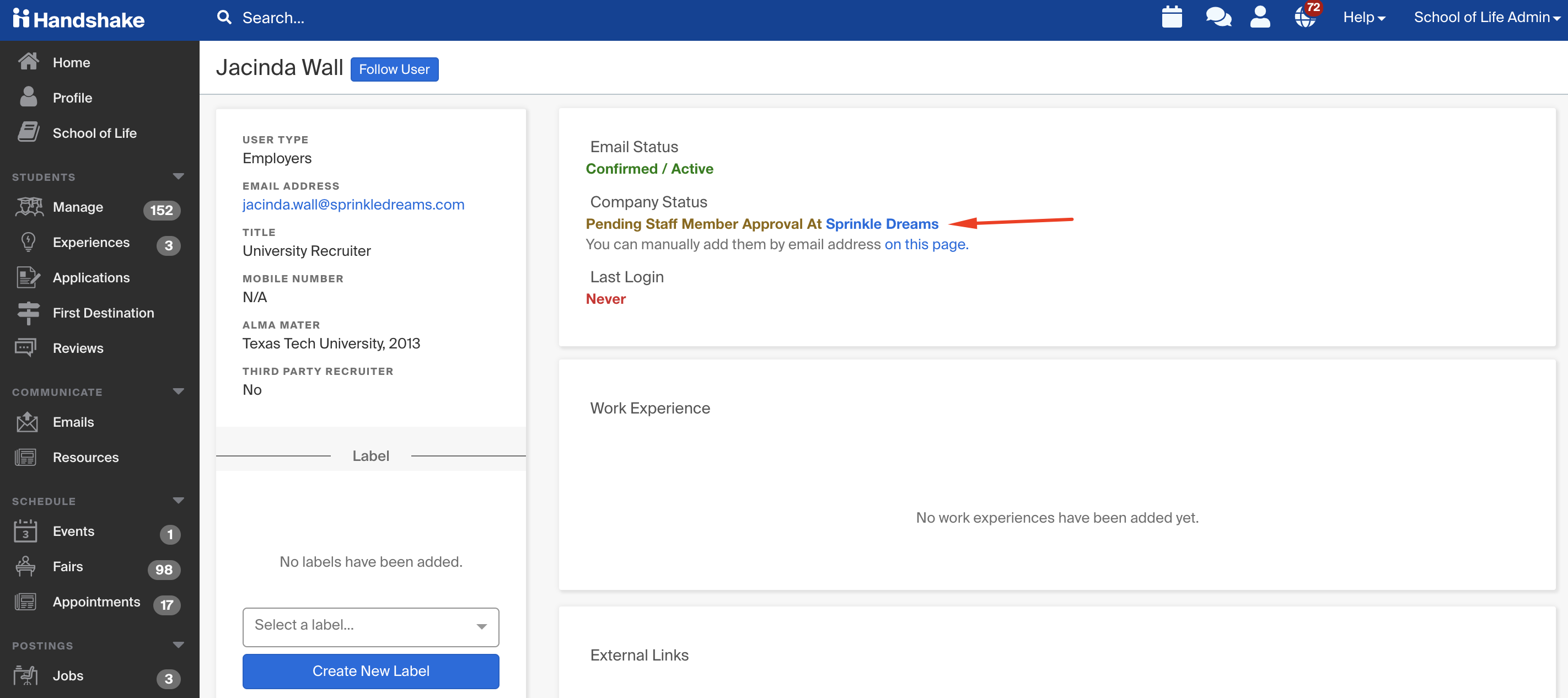 To help connect a user to their company, refer to Supporting Your Employers: Helping Employer Users Connect with a Company Profile.
Archived: this contact's user account has been archived and they no longer have access to login (this may be due to them leaving their company).
Filtering by status
You can also filter your contacts by their User Status in Handshake. This tool is helpful if you want to invite your Contacts to create user profiles in Handshake!
Click Contacts on the left navigation bar. On the Contacts overview page, click the User Status dropdown, located below the search bar on the left side of the page.
Click in the box to the left of the status of you would like to filter on:
None
Active
Archived
Pending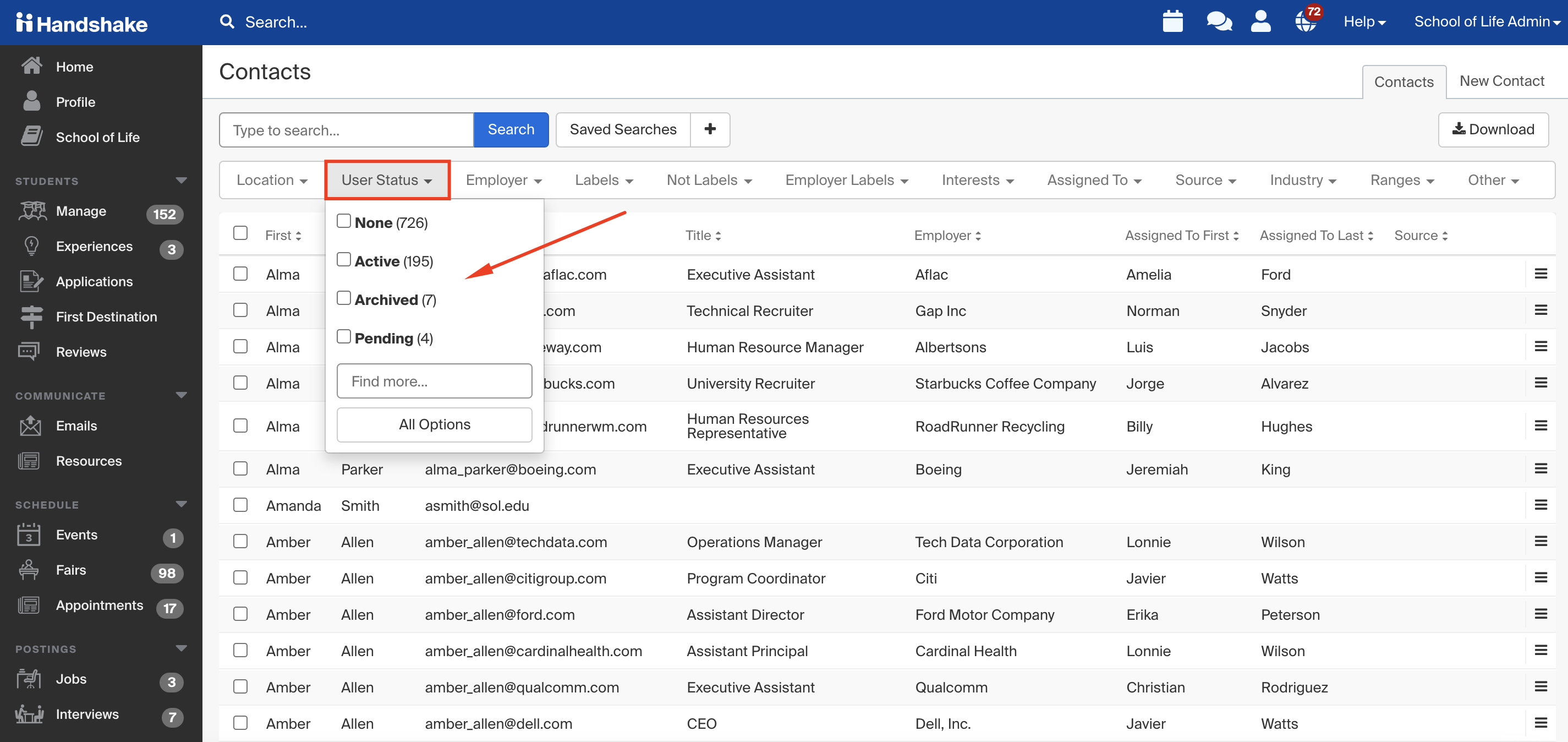 Once the status is selected, all Contacts will be listed for you to review!
For more information on Contacts, check out FAQs About Contacts.