The contacts section is a place for you to manage all of your employer relationships, even with employers that may not yet have a Handshake account.
There are two ways to add contacts to your database in Handshake:
Create new contact details manually
1. Click Contacts in the left navigation bar, and click New Contact in the upper-right corner of the page.

2. Enter the information about this new contact in Handshake. Enter the information for the contact entry. The following fields are available for the new contact, and fields with an asterisk (*) are required:
Assigned to: (select an existing university staff member from the dropdown)
*Email address
*First name
Last name
Title
Employer
*Location
Phone (this is a free text field, format as desired)
Mobile phone (this is a free text field, format as desired)
Fax
Description
Alum graduation year
Recruiting interests
*Fields marked with an asterisk are required.
Once the required fields are completed, click on the green button Create Contact in the lower-right corner of the page.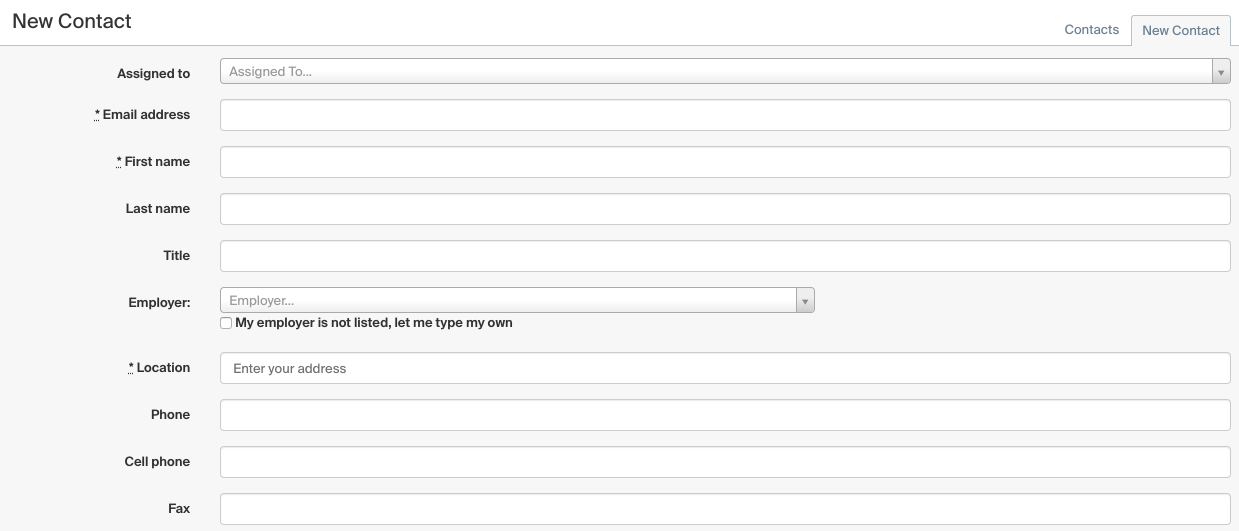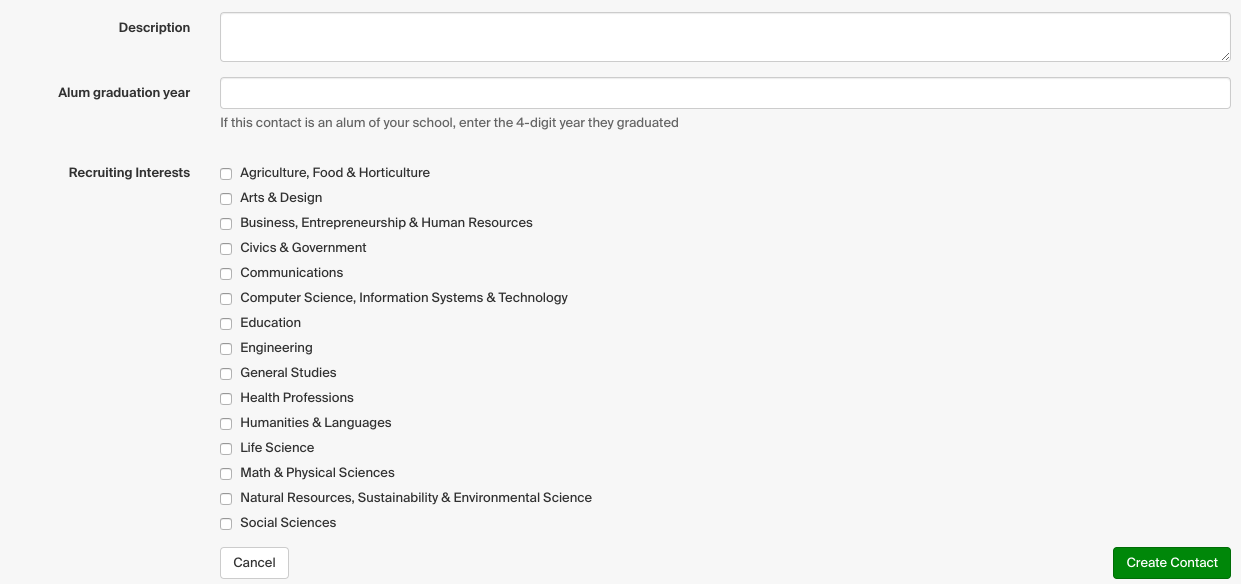 Until they create an account, you can use their contact information to keep them up to date on institution information and recruiting calendars.