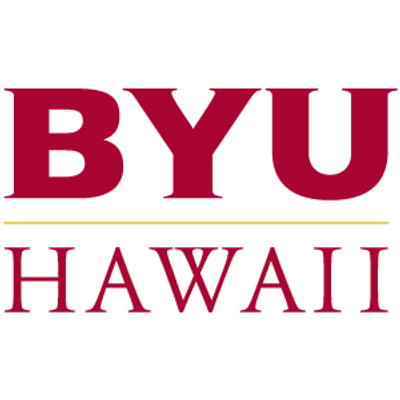 Framework for Events on Campus
Mark Macdonald - BYU Hawaii - Alumni & Career Services Director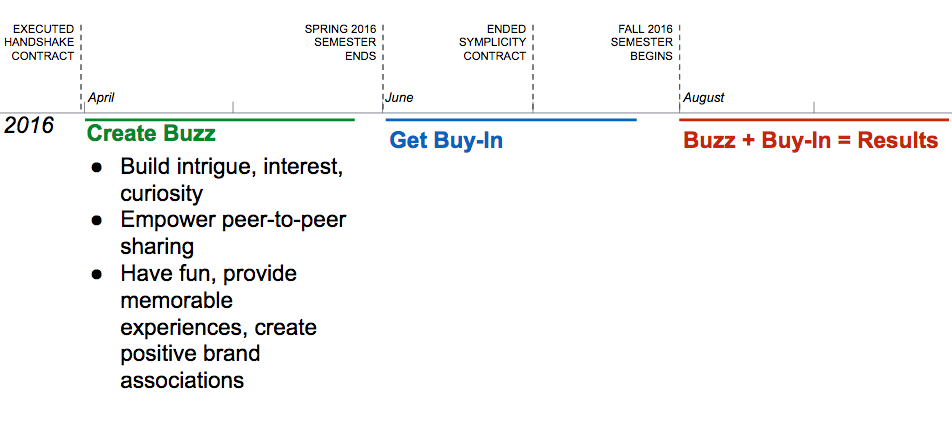 Create Buzz
"The Handshake Games"
22 courses across the university form teams -- 1 Team Captain chosen from each, by faculty

Captains invite others from their course to join their team -- teams double in size each week for 7 weeks

Invitations come only from peers; the Career Center says nothing about Handshake to non-participants, continues using Symplicity

Teams/participants earn points by

Attending weekly meetings

Posting photos to social media with the yellow hand chair

Winning challenges

Final event on June 2 for grand prizes
Final Event - 3 Games
"Interview" Dodgeball
"Ready, Aim, Fire" (Modified KanJam)

Players stood in the middle of the court, which was divided into quadrants with yellow tape
Upon a prompt, players had to throw a Hershey Kiss into a bucket within the quadrant labeled either, Explore, Attend, Plan, or Engage (which correspond to functional areas of Handshake) before the words "ready, aim, fire" were completely said.
Players scored points for guessing the correct quadrant, more for hitting the can within it, and lots for making the shot into the can.

"Hiring Day"

Participants were divided into two groups, "students" and "recruiters", and separated on opposite ends of the court.
Matching slips of paper with job functions written on them were dropped from the rafters above both groups.
Participants had to get a role, find their corresponding partner, complete a challenge and then three-legged race to a finish line.
Lesson Learned: Memorable experiences need to be backed by real value and authoritative endorsements (i.e. from faculty)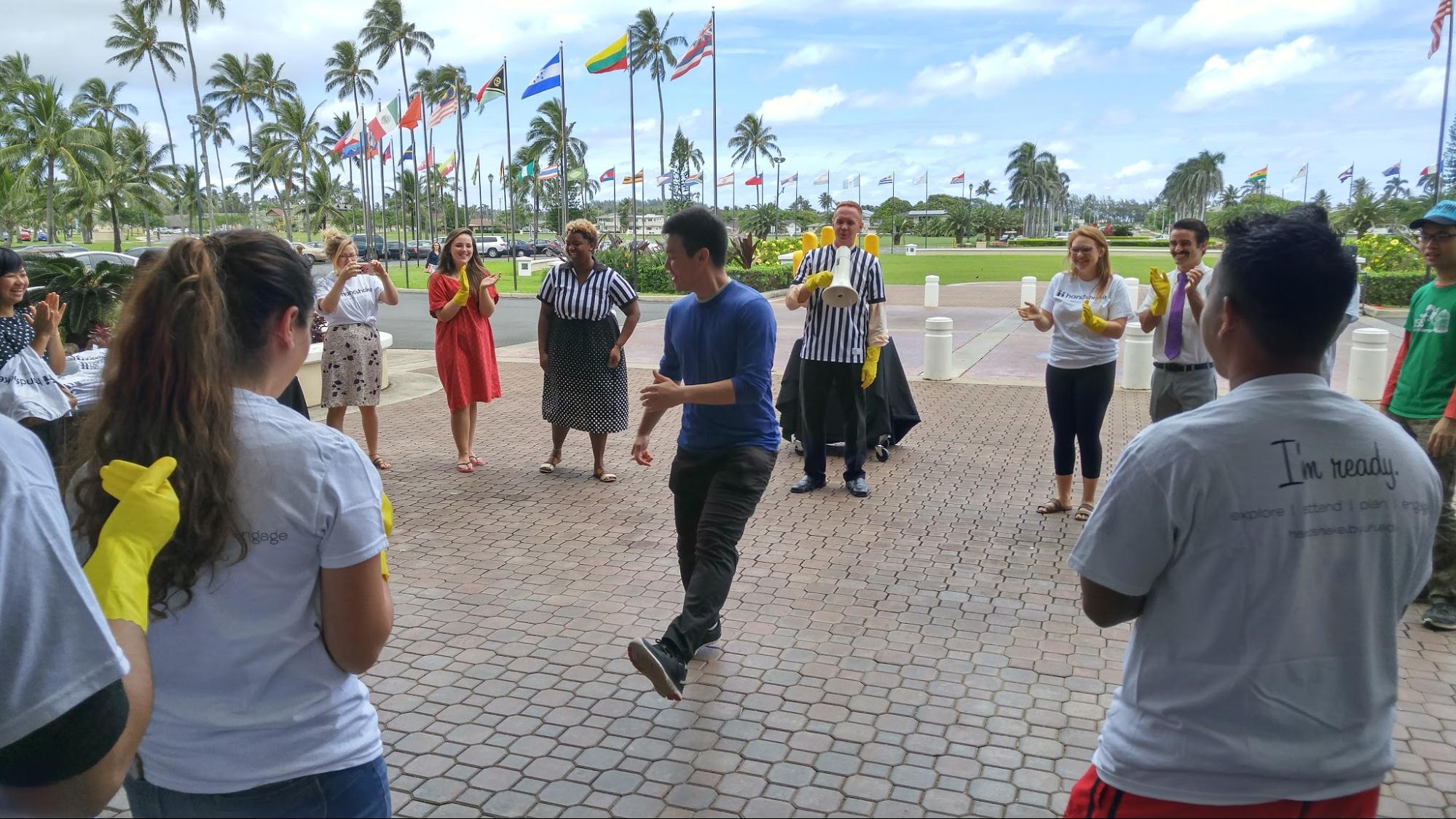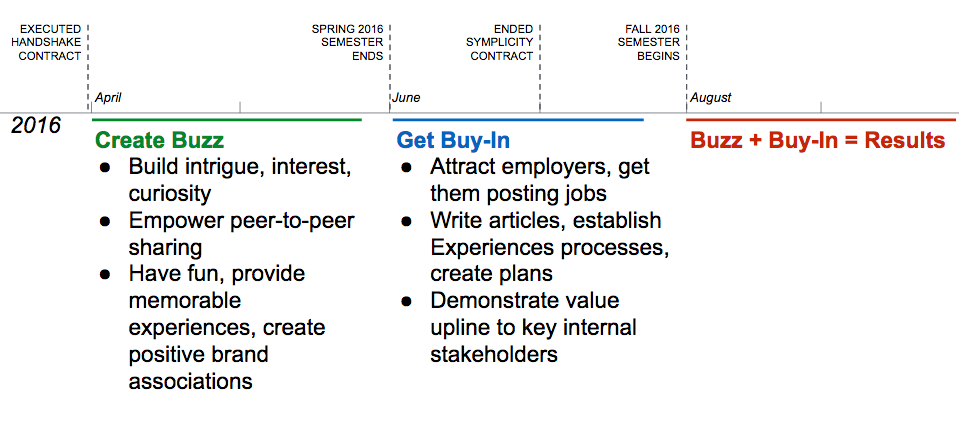 Get Buy-in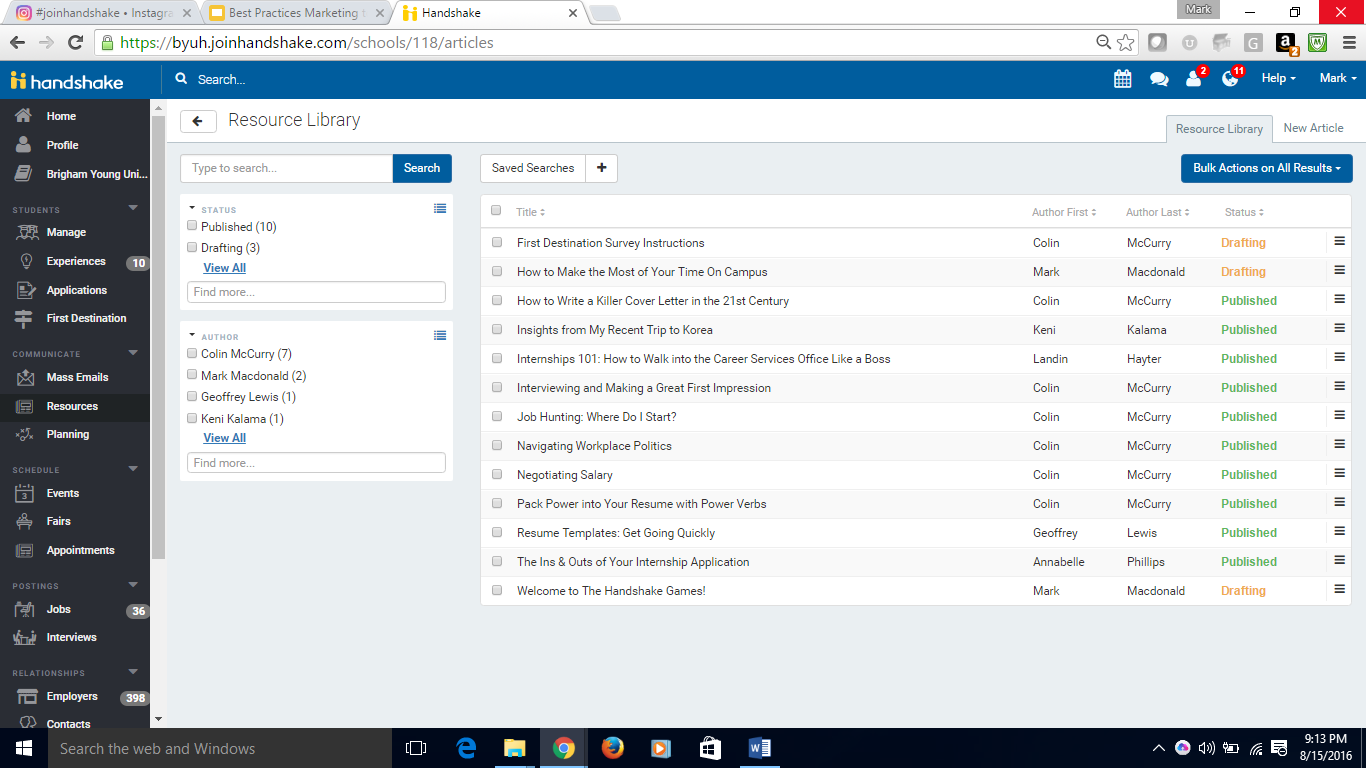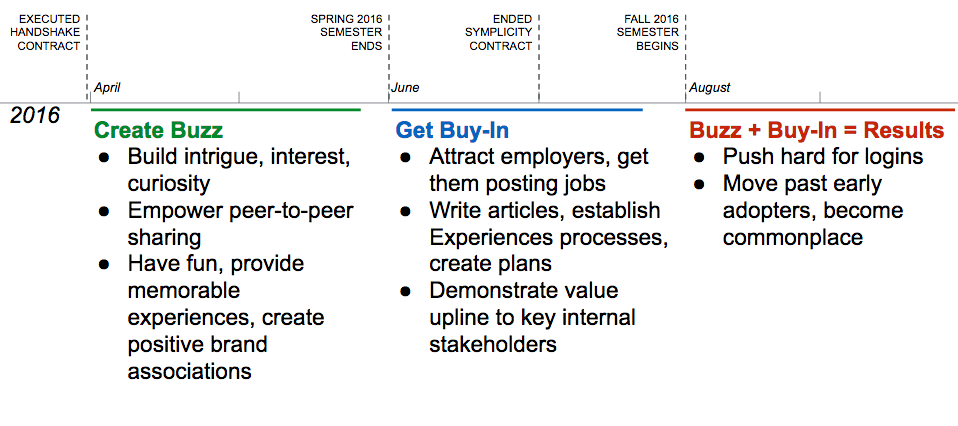 Get Buy-in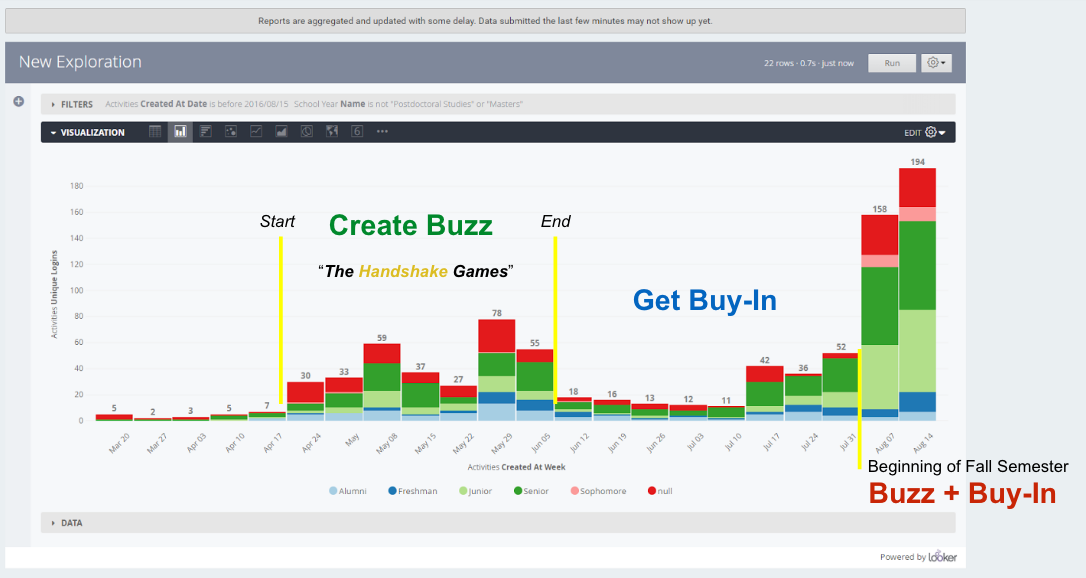 Run this report to measure your student engagement - https://app.joinhandshake.co.uk/analytics/explore_embed?insights_page=ZXhwbG9yZS9nZW5lcmF0ZWRfaGFuZHNoYWtlX3Byb2R1Y3Rpb24vc3R1ZGVudHM_cWlkPTljTjMwZExQbnpuV1FQTkNGamZMSEwmZW1iZWRfZG9tYWluPWh0dHBzOiUyRiUyRmFwcC5qb2luaGFuZHNoYWtlLmNvbQ==