During your job search, you may have an idea of what you want to do, and feelings around what you don't want to do.
To help you with your search, our team has identified and created Job Roles in Handshake.
Job Roles are incorporated in Handshake via:
job postings

When employers create a new job, job roles are automatically assigned based on details in the job posting, and employers can edit added roles or choose to add more.

job digest emails
job search alert emails
multiple blog posts in the Job Roles category
Job Role Group Pages (more information below)
Note: while Job Roles are used mostly on the backend to provide you with relevant jobs, you can search for jobs based on their Job Roles in Handshake. To learn more, refer to Searching for Jobs and Internships
Job Role Group Page
Our Job Role Group page provides an overview of different roles and careers you can explore.
You can browse through the different roles to gain a better understanding of what each entails, view available jobs associated with the role, and even network with professionals in the field. Ultimately, this helps you learn more about a particular industry of interest, and determine if a position is a good fit for you and your career goals!
Click the link below to browse roles via the Job Role Group page: https://app.joinhandshake.co.uk/job_role_groups
On the main overview page, each Job Role is displayed via a tile - Click on a Job Role of interest, or use the search bar to find a specific Job Role to learn more.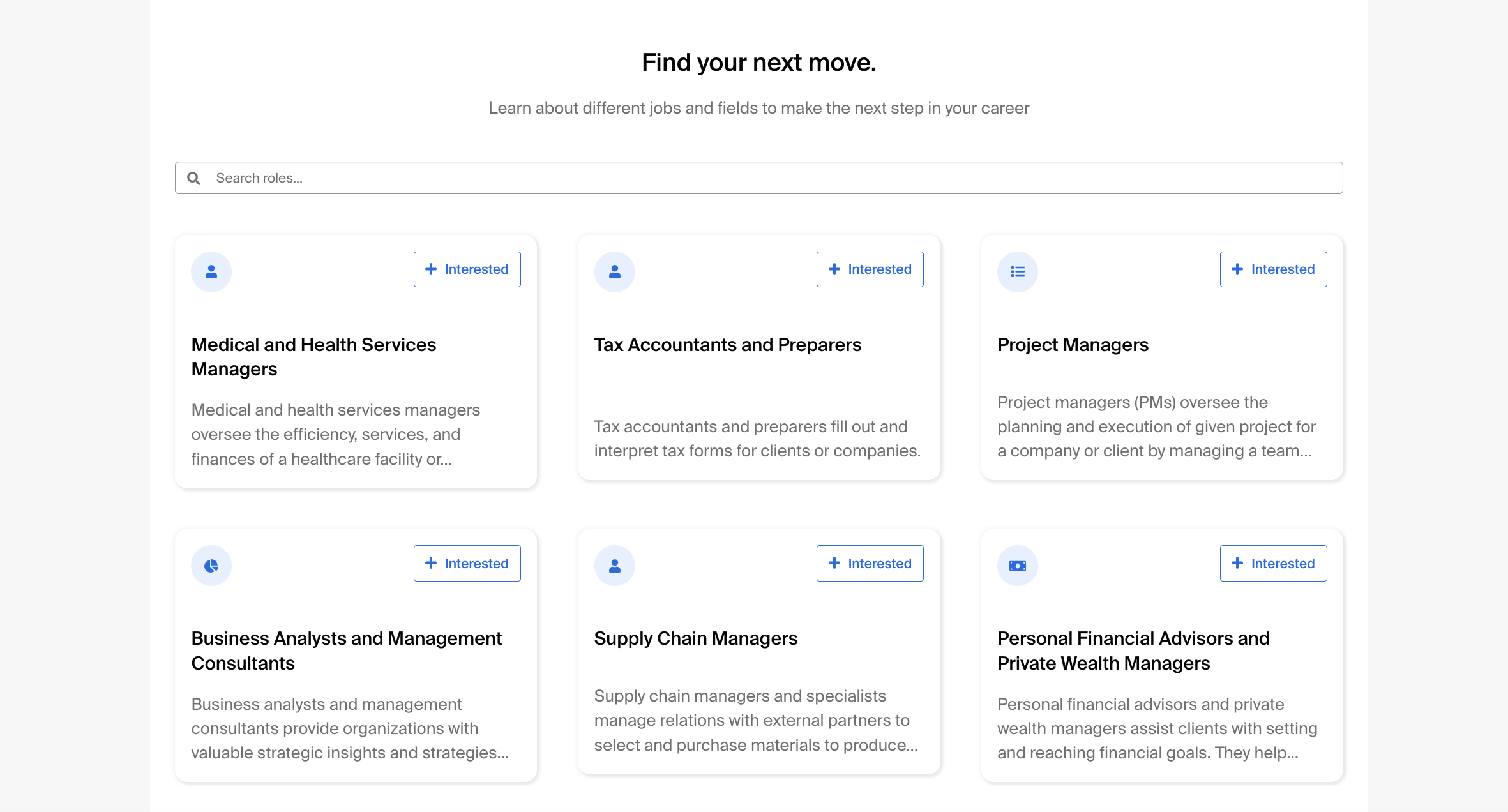 Once on a specific Job Roles page, you'll find a description of the role, available job opportunities, salary averages, top cities for this role, and professionals who currently work in the role.