Digest emails come in a few shapes and forms in Handshake and aim to share different curated Handshake content (based on the student's profile information, selected career interests, and activity on the platform) with activated students. Because these emails contain tailored content for each person who receives them, they perform exceptionally well.
Engagement Digest Emails
Engagement digest emails include recommended jobs, companies to follow, events, and student blog content. They're sent biweekly and may be tailored to address timely topics, like getting ready for the autumn. They are only sent to activated undergrad students.
Here's an example of an engagement digest email:

Job Recommendation Digests
These weekly emails are generated based on both Student's career interests as well as their job search activity in Handshake and are sent from the domain "g.joinhandshake.co.uk". They focus only on sharing recommended jobs and target active, job-seeking students.
All subjects: "(firstname), explore jobs at ABC, XYZ and more"
Recommendations based on major: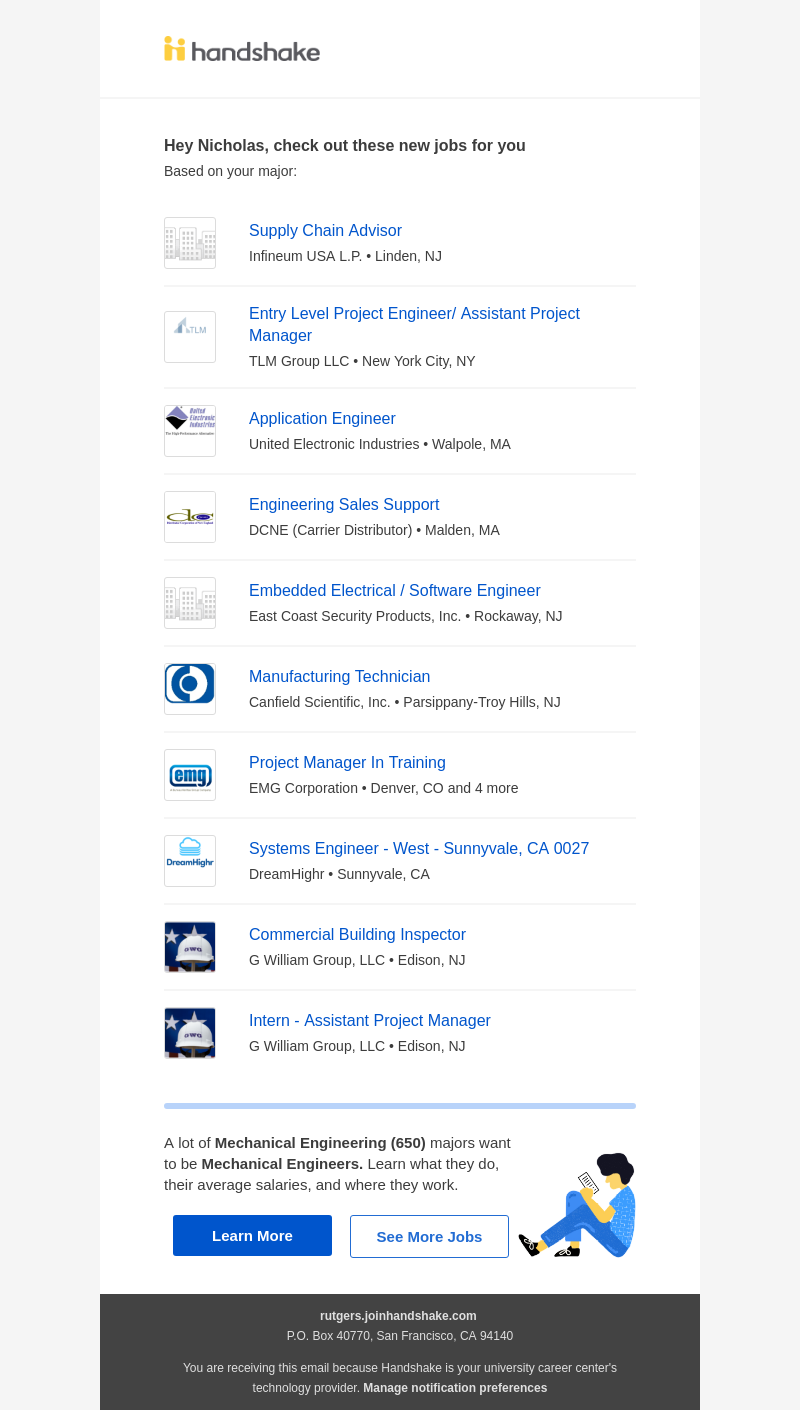 Recommendations based on interests: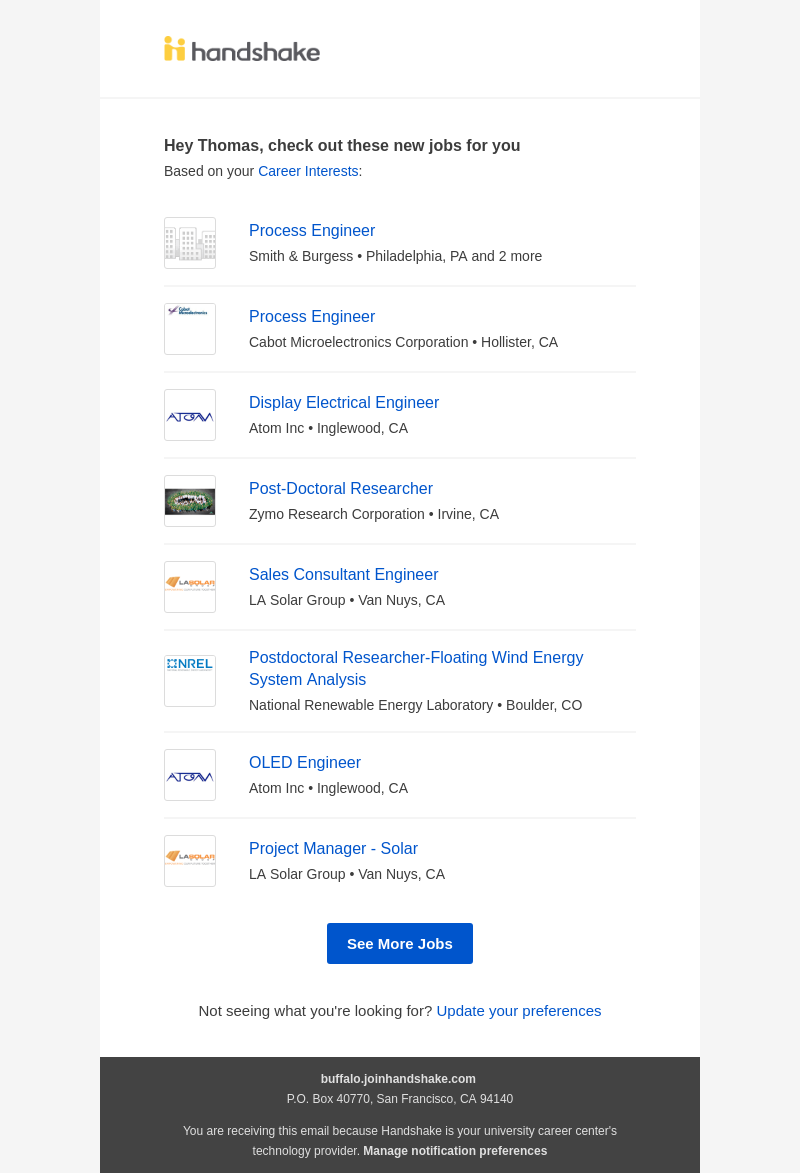 Recommendations based on behaviour: