When your organisation has set up a schedule on your behalf, you'll receive an email with the subject "Action Required - claim your Virtual Fair invite from NAME". Click the red button to Review and claim schedule.
If you're missing the email, you can login to Handshake and claim the schedule directly from the fair. Click Fairs on the left of Handshake, then use the filters on the left of that page to locate the fair. Click on the fair name, then click on the Schedule tab to claim your schedule.
Team members will have to have an active Handshake account in order to claim their schedule and attend. You can use this resource to get started with an account: Create an Employer User Account, Join a Company, and Connect with Institutions.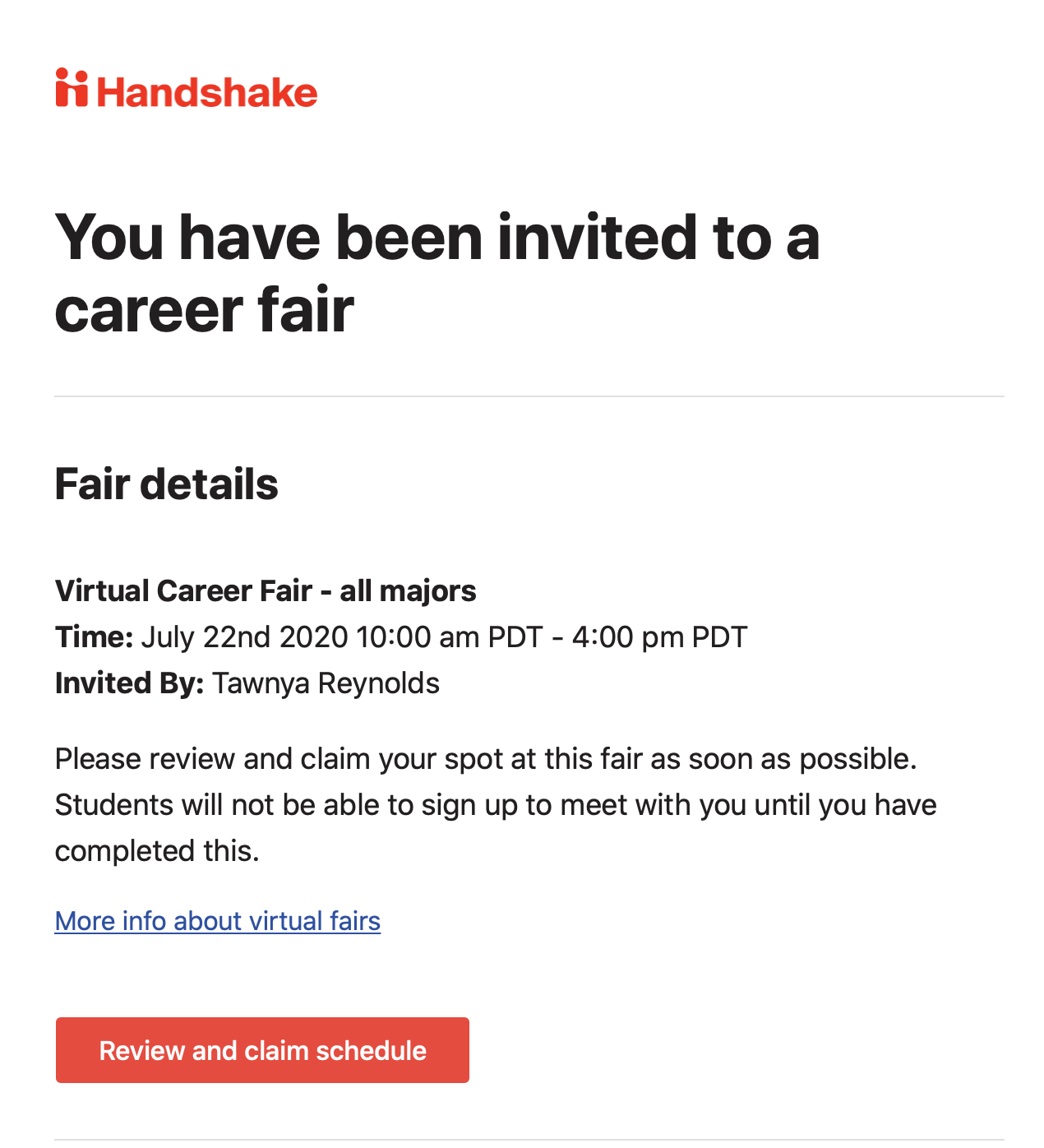 This will load a Handshake page (which you must be signed in to see) with a prompt to claim your schedule.
Note: Clicking the link will typically open the page in your computer's default browser. If you see a blank white screen, try copying and pasting the link into Chrome or Firefox, and it should work!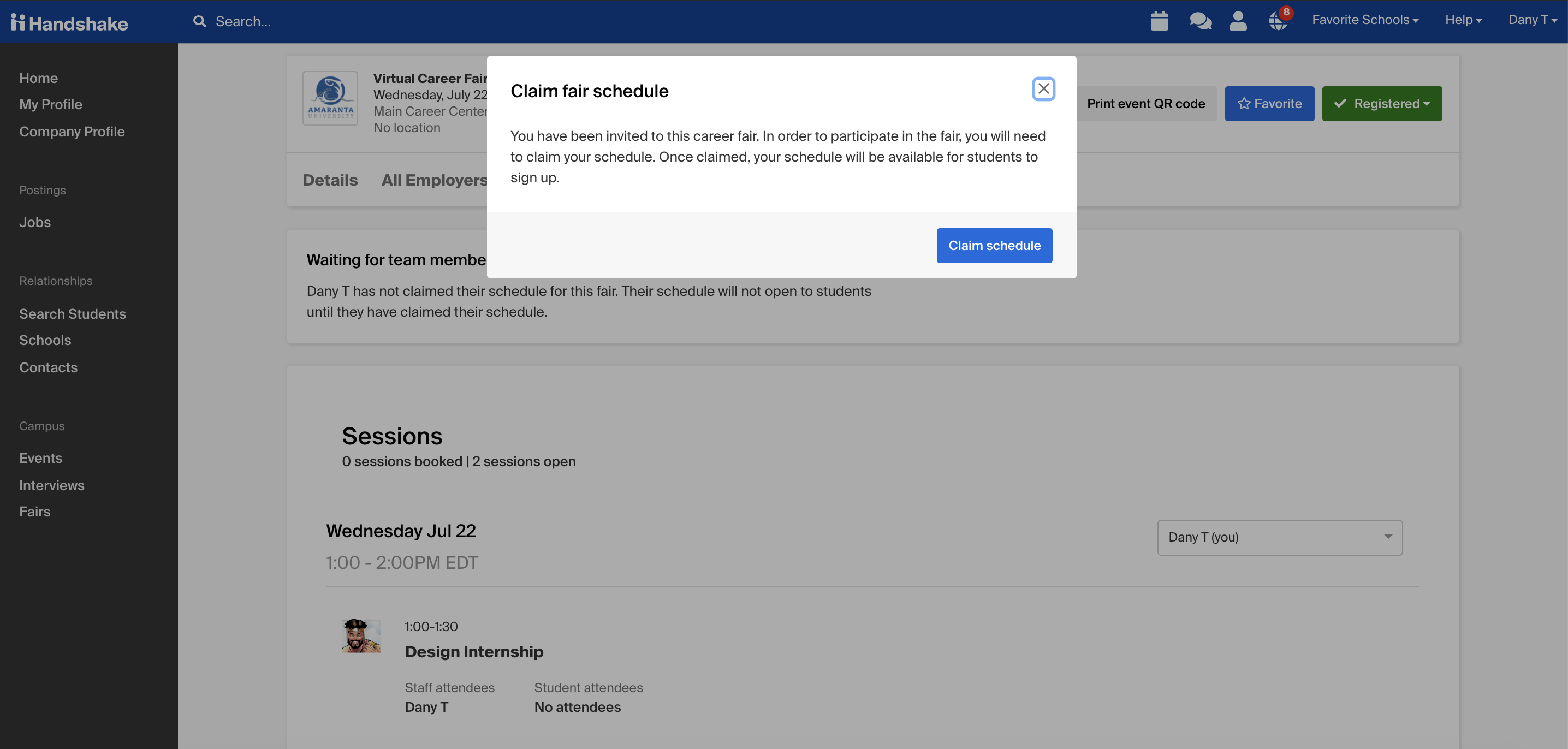 Once you have claimed your schedule, you will be able to manage group sessions and 1:1 blocks.
For group sessions, you may click the three dots to the far right in that row, then click Mark as not attending if you are unable to attend that particular session.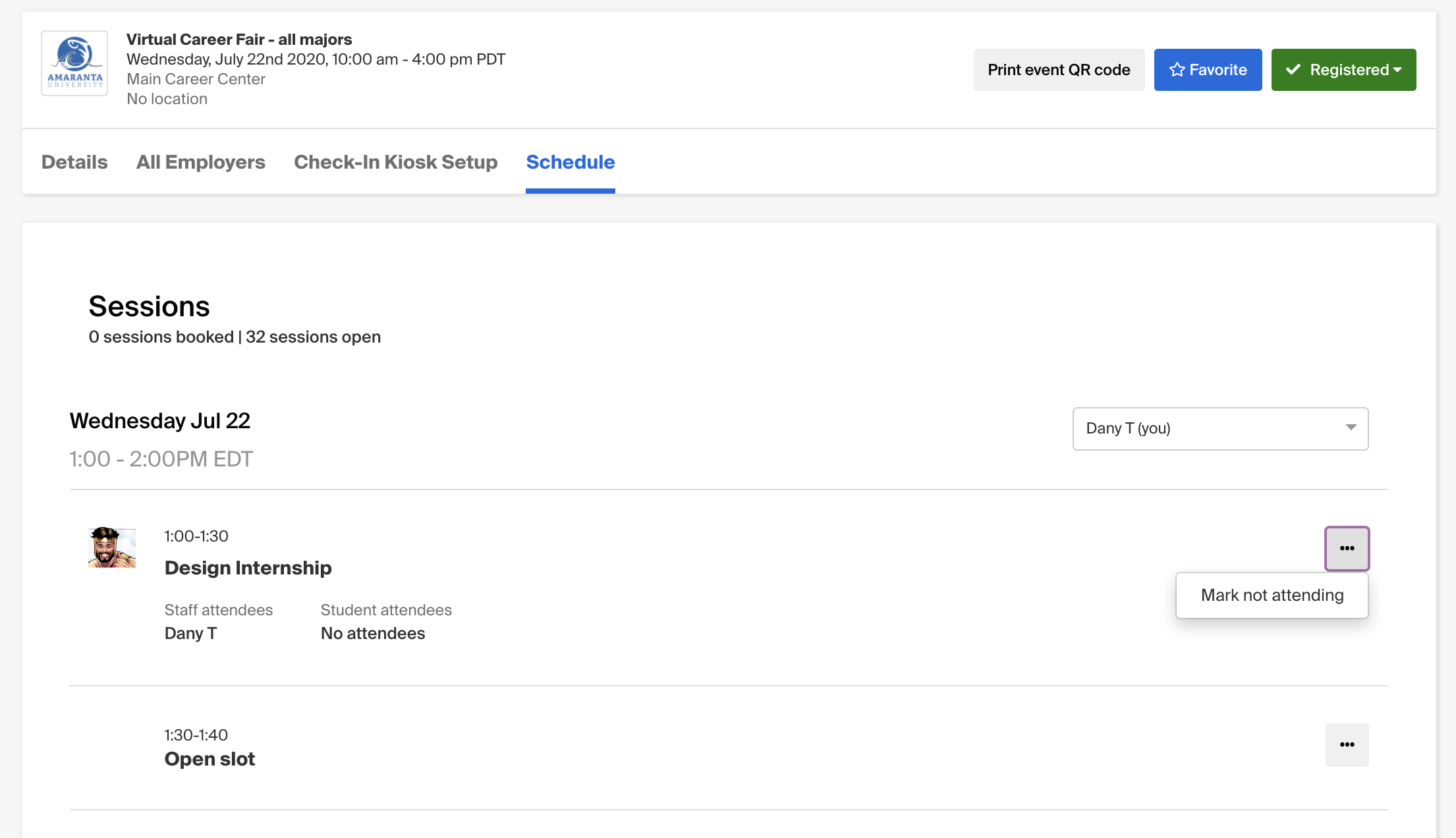 For 1:1 blocks, you are able to mark individual 10 minute sessions as busy by clicking the three dots to the far right in the row, then clicking Mark as busy.
Best Practice: Make sure you account for any needed breaks or lunches in your schedule by marking appropriate 1:1 sessions as busy - this allows for a 10 minute break!

Next Steps
For additional schedule management information, please see Managing Schedules for Virtual Fairs.
Refer to Preparing for the Day-of a Virtual Fair to make sure your system and setup is ready to go.
Check out Hosting Virtual Fair Sessions for how to launch sessions.