Handshake's partnership with video-provider Twilio provides an integrated and smooth video experience for both students and employers.
We recommend reviewing our resource Preparing for the Day-of a Virtual Fair before the fair to ensure you and your attendees have the best experience possible!
On the day of the fair
You'll be able to launch sessions up to 60 minutes early. Students are able to join up to five minutes early to test their connection, so if you are in a session early, students could appear early as well!
1. Navigate to the fair overview page by clicking the notification at the top of your home screen, or by clicking Fairs from the left navigation bar, then click on the Schedules tab.

2. Click on the blue button Launch video for your upcoming session.

Note: The Launch video button will be available for sessions that a student has signed up for.
3. Once you've clicked Launch video, you'll be taken to the launch screen, which provides an overview of the session details, video preview, and a button to Join now.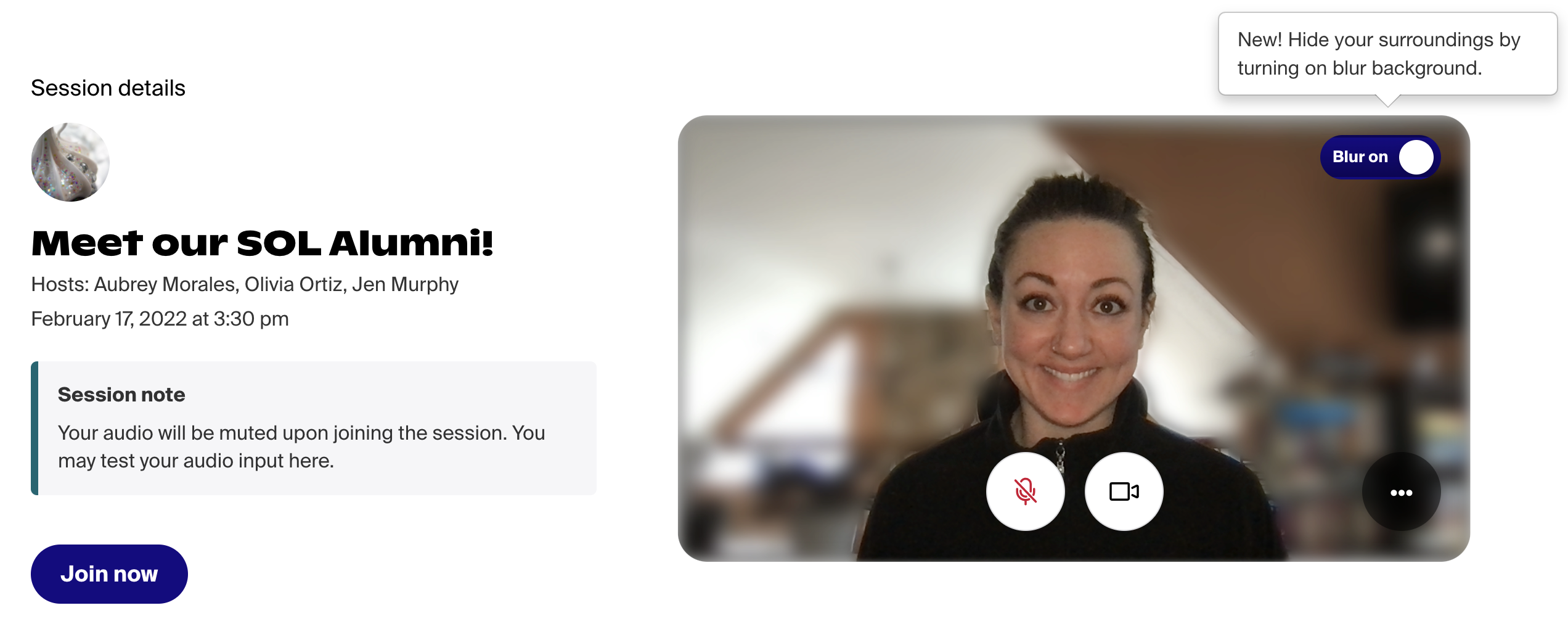 Additional Resources
For a walk-through of in-session features and options, check out Hosting via Video on Handshake and check out our video demo of hosting sessions!