On the day of the fair, you'll be able to launch sessions up to 60 minutes early to test your audio and video connection.
Refer to Handshake Video Requirements & Troubleshooting (Employers) for more details on a smooth audio/video presence.
Note: Students are able to join up to five minutes early to test their connection, so please know that if you are in a session early, students could appear early as well.
1. Navigate to the fair in Handshake, and click on the Schedules tab from the fair overview page.
2. You'll be able to Launch video for the upcoming session.

3. When you've clicked Launch video, you'll be taken to the launch screen, where you'll be able to see an overview of the session details, as well as enable/disable your microphone and video.

4. Click the three dots menu icon on this page to view your audio and video settings.
Once you've started the session, you can click Settings in the lower-left corner of the page to access this menu again.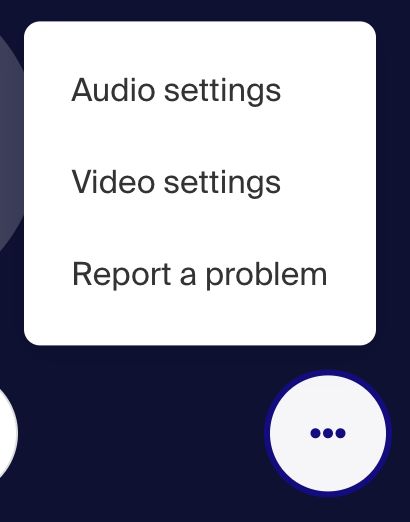 Audio Settings: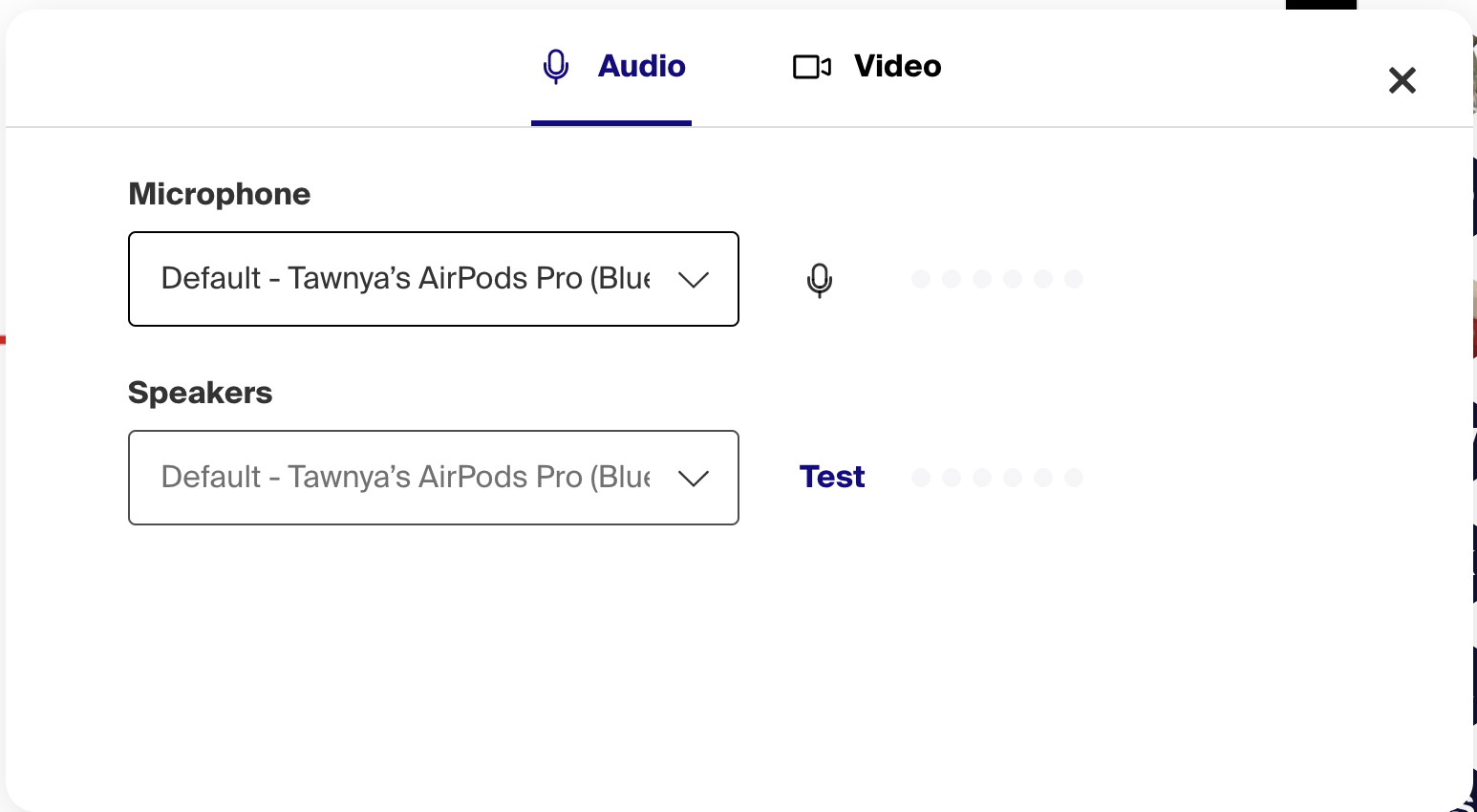 Video Settings: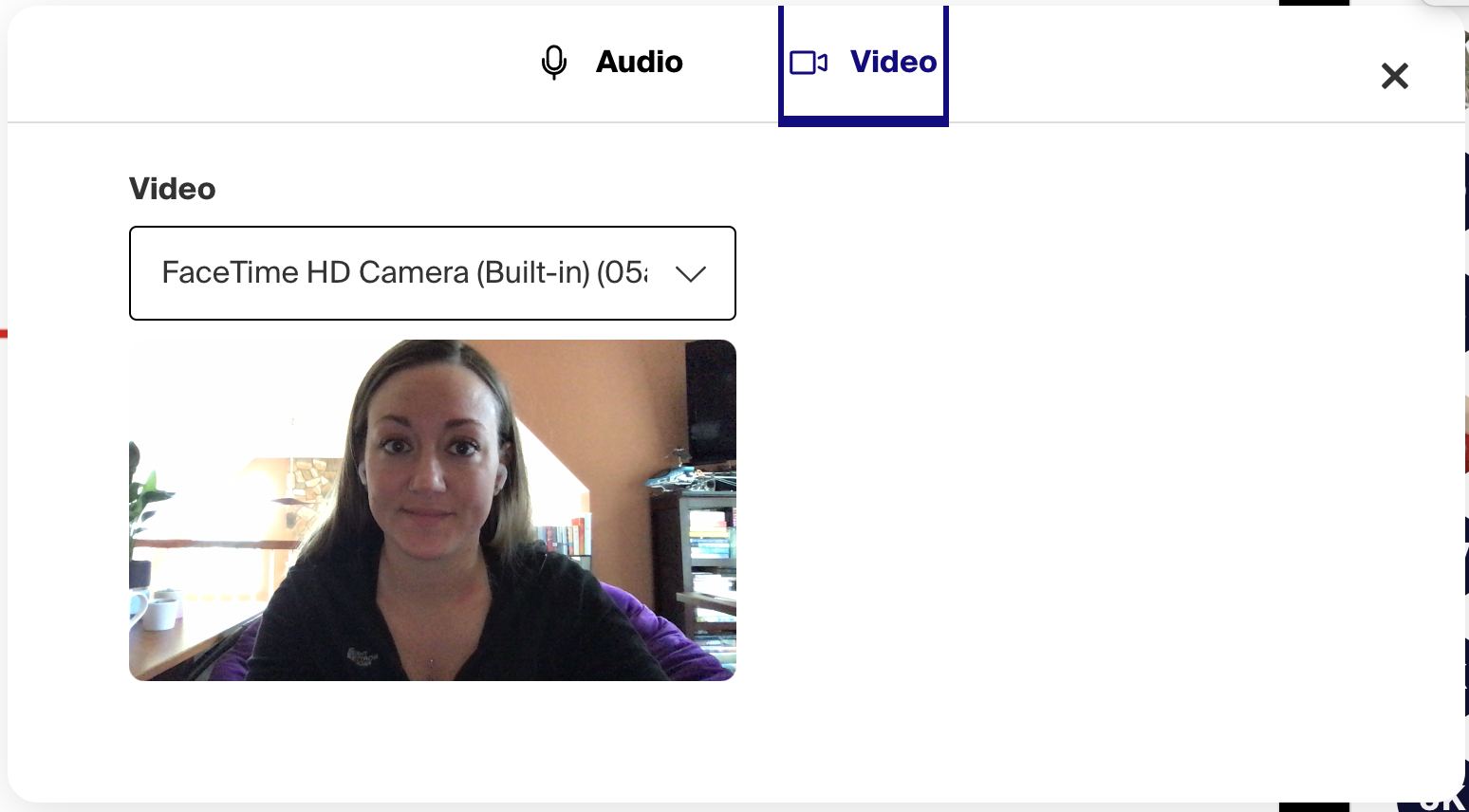 4. When you click Join Now, you'll be taken into the session. If your video is not enabled, a circle with your initials will appear instead.
Reminder: you can join up to 60 minutes early to test your connections!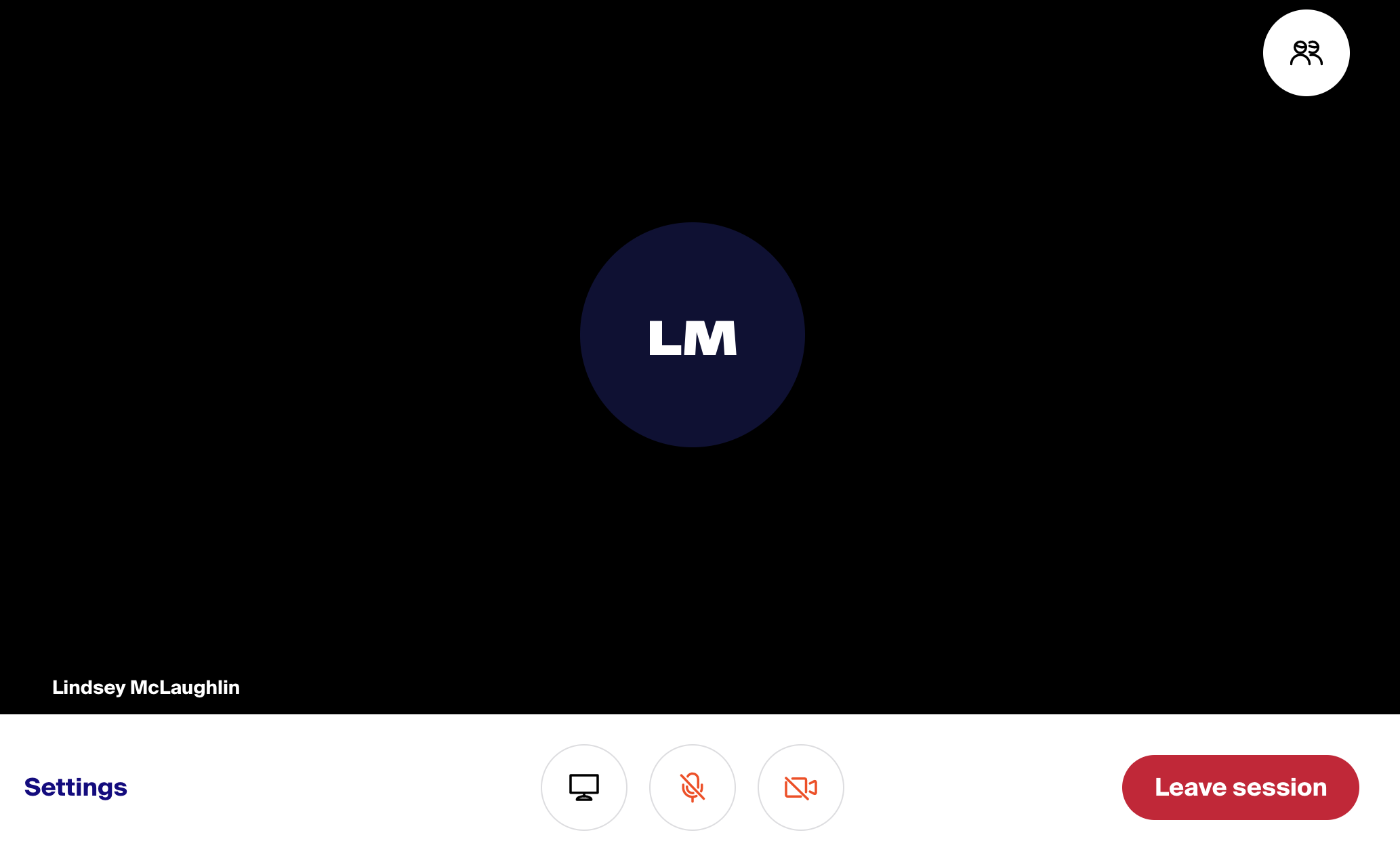 5. If you'd like to share your screen, click the computer monitor icon, to the left of the microphone icon in the bottom middle of the screen.
You can select from your entire screen, an application window only, or a specific browser tab.
The first time you share your screen, you may have to grant access for your computer to share the screen successfully.

There will not be a way to play a pre-recorded video during group sessions, as the video will need to be live. However, if you are able to share your screen during the session and play a video, you can do that!

Note: the audio will play from your computer's selected microphone, so if the video has audio, make sure that your mic volume is increased to pick up the audio!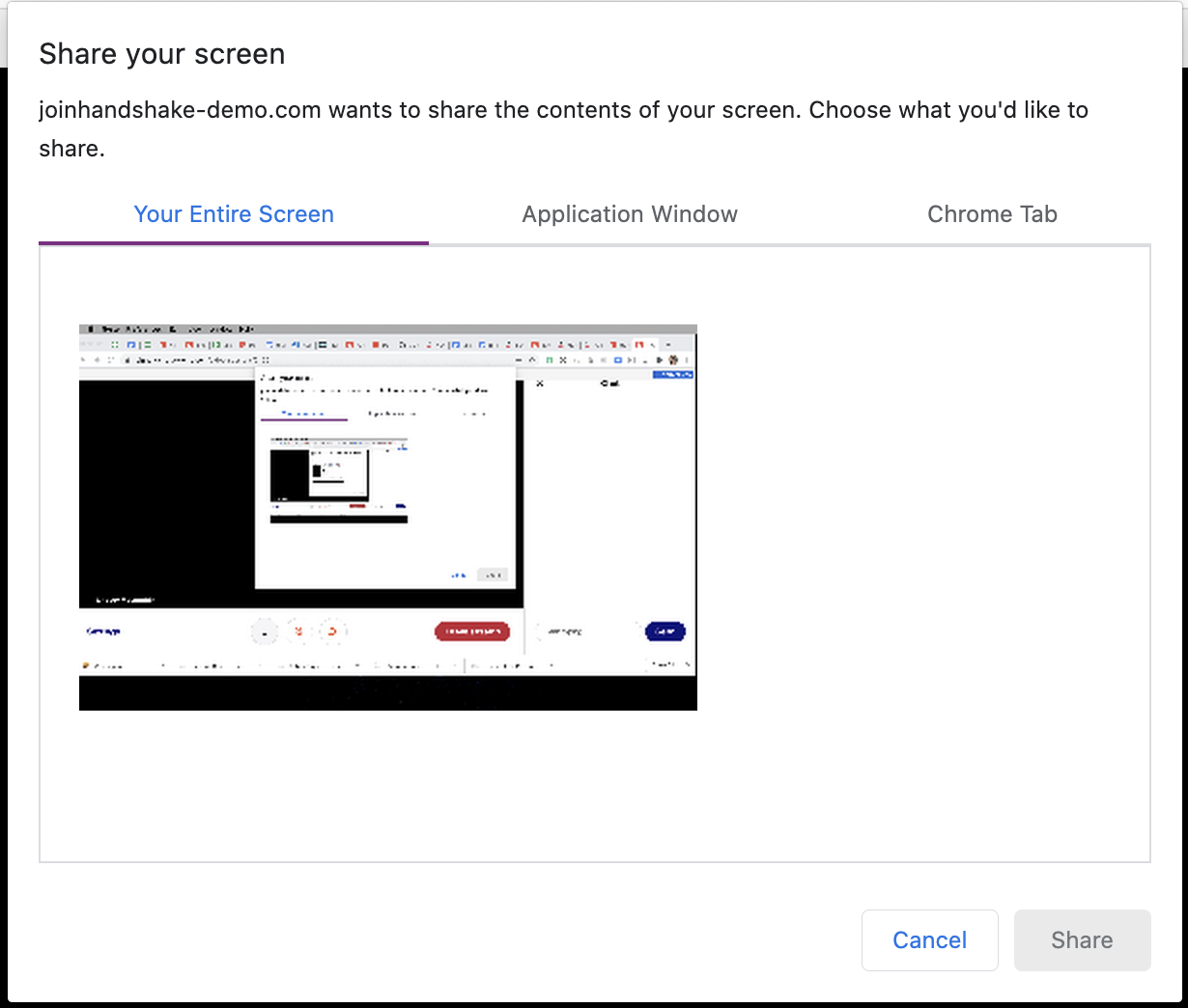 6. Click the Chat and Participant icons in the upper-right of the video window to switch between which side panel displays.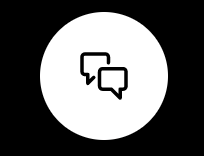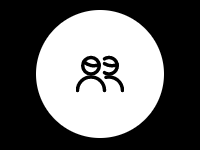 7. As session host, you will have complete control to report participants or remove participants from the session.
You can report or remove a user from either the participants list or the chat window.
Participants list: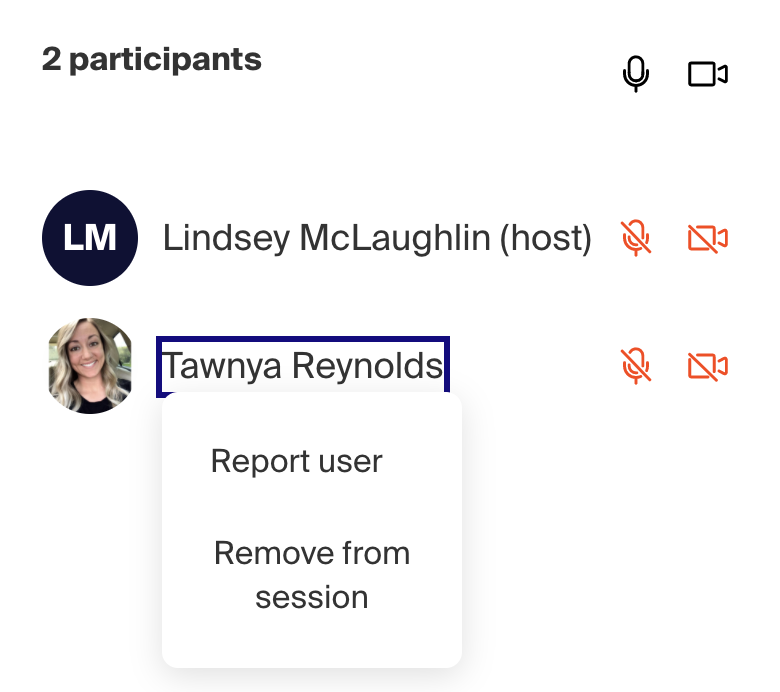 Chat window: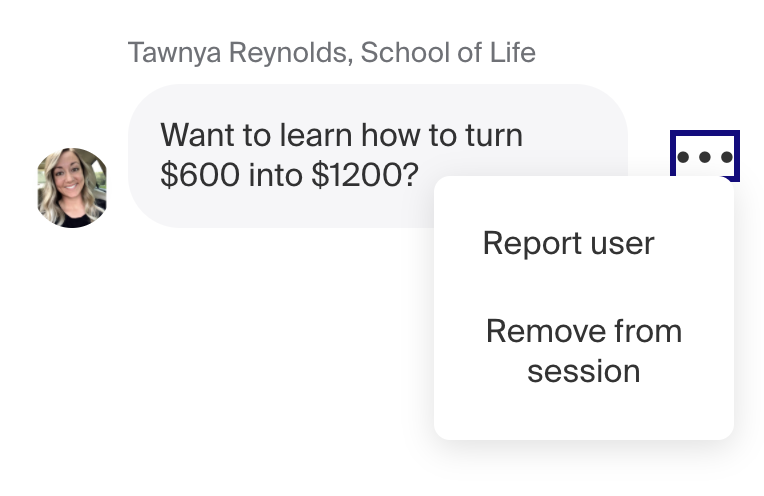 If you choose to remove a user, that user will not be able to rejoin the session.
If you choose to report a user, a pop-up will appear asking for more details. You'll need to choose one reason, and you can provide additional details in the text box.
I think this user is fake or fraudulent
This user is harassing me or someone else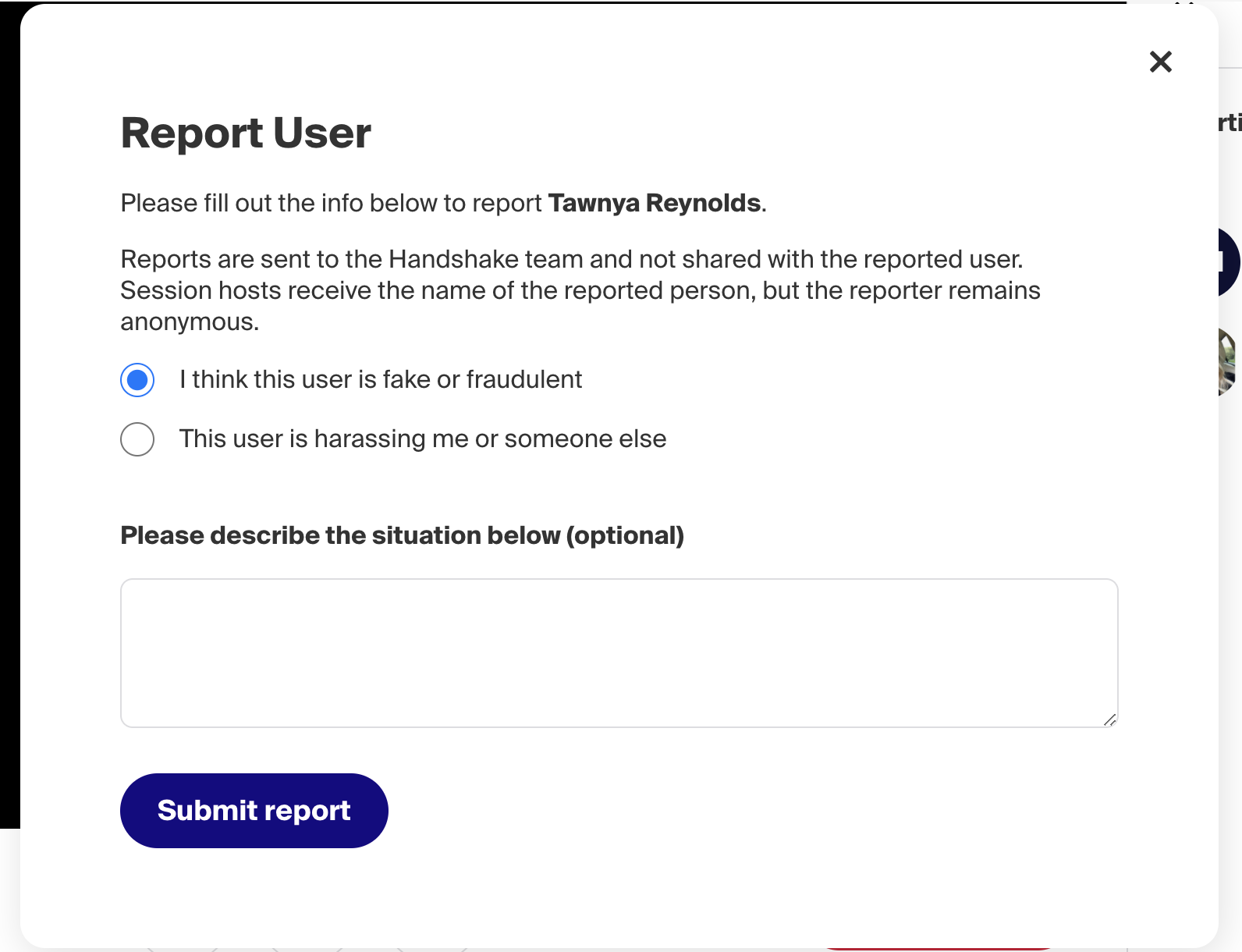 These reports will be investigated by our Trust & Safety team.
8. When you are ready to end the session, click End Session in the lower-right corner of the video window. A confirmation will appear with a prompt to End session for all or Cancel.
Sessions will automatically close 20 minutes after the scheduled end time to allow for ongoing conversation.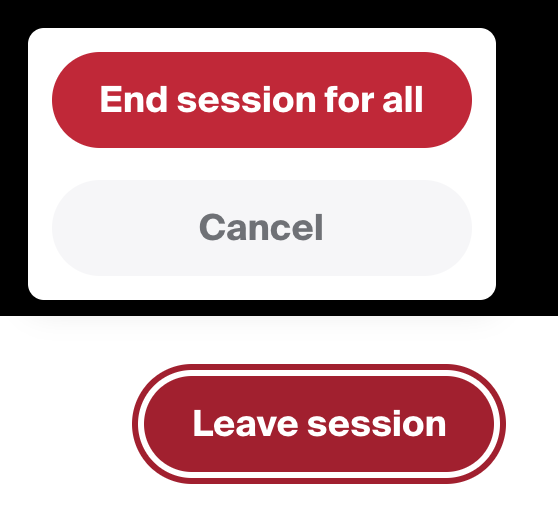 9. When you've ended the session, a brief survey will load prompting for feedback on the session quality. Our team will use these results to continue to improve our product!