Journeys is a new Handshake feature, initially for users in the UK only, that is being implemented in the summer of 2021. Journeys allow career centres to organise actions for students to complete. Students can explore these activities and see a sense of progress as they move through the process.
Please note that this feature is currently in beta testing - please send any feedback via the Support Team.
Please contact our Support Team during the beta phase if you are looking for a specific customised report. We will be collecting feedback on reporting feature requests during this period.
For an overview of the Journeys feature, please see the relevant article.
To view which students are undertaking any Journey, simply select that Journey from the main Journey screen. Once you've done so, you can then click on any individual student to see their progress for that particular Journey: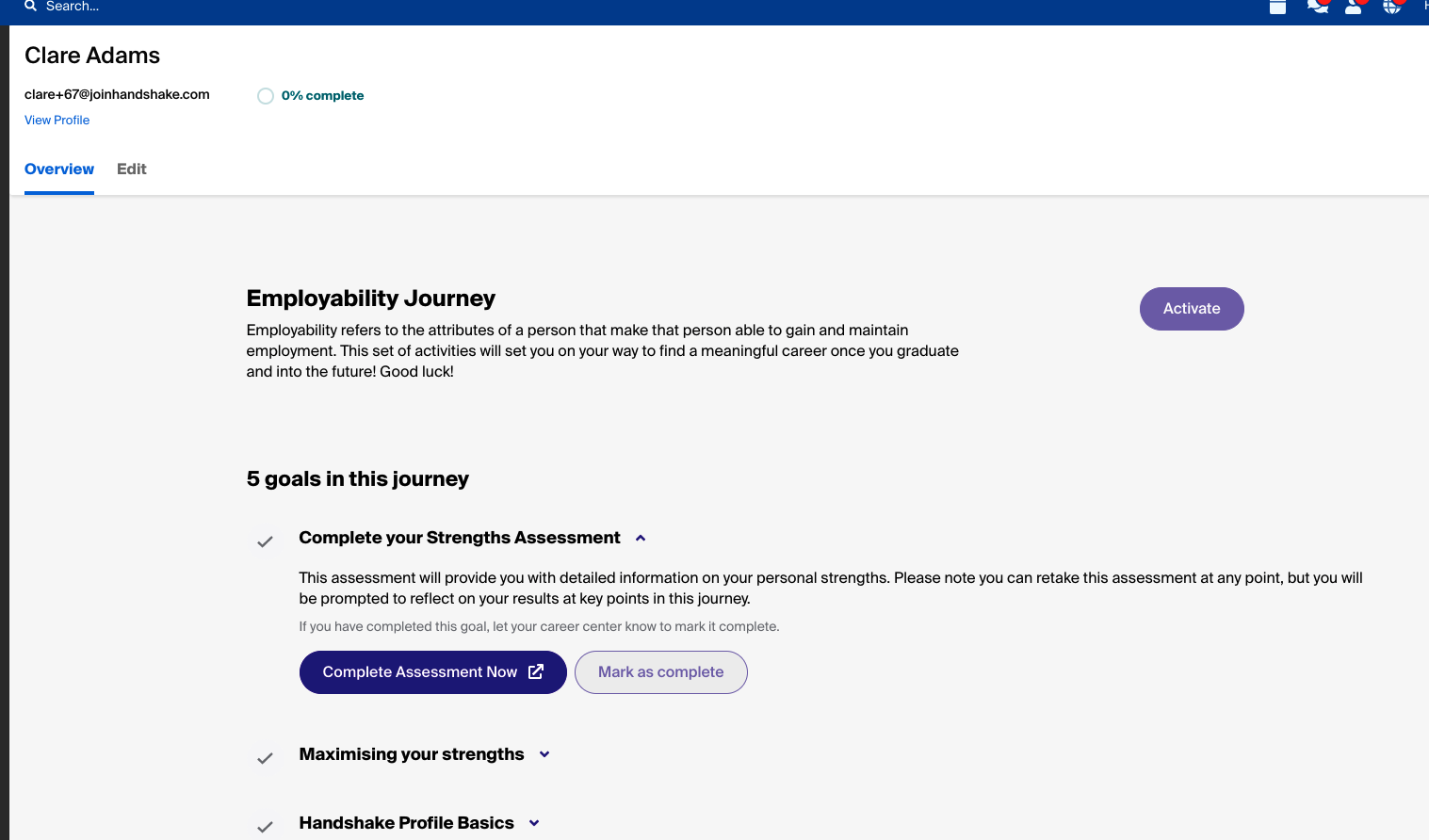 You can also use the various options to filter your list, and if you wish send an email to the relevant students - for example, those noted as 'In Progress':