Handshake's integrated video enables you to attend virtual appointments within Handshake, no extra links needed! If you haven't scheduled one yet, check out the steps in Request an Appointment with your Career Centre.  
Note: attending virtual appointments is supported on mobile web and iOS/Android devices with app version 3.26.0 or later. 
Preparing for your appointment
The integrated video used for virtual appointments is the same service provided for some virtual events/fairs on Handshake - if you've previously used our video integration, your system should be all set! 
To ensure your device is ready for the scheduled appointment, refer to Attendee Requirements for Integrated Video. 
Notifications and reminders
If you've scheduled an appointment with "Virtual on Handshake" as the medium, Handshake will email three notification reminders that the appointment is virtual.
The first notification email will send when the virtual appointment is confirmed in Handshake.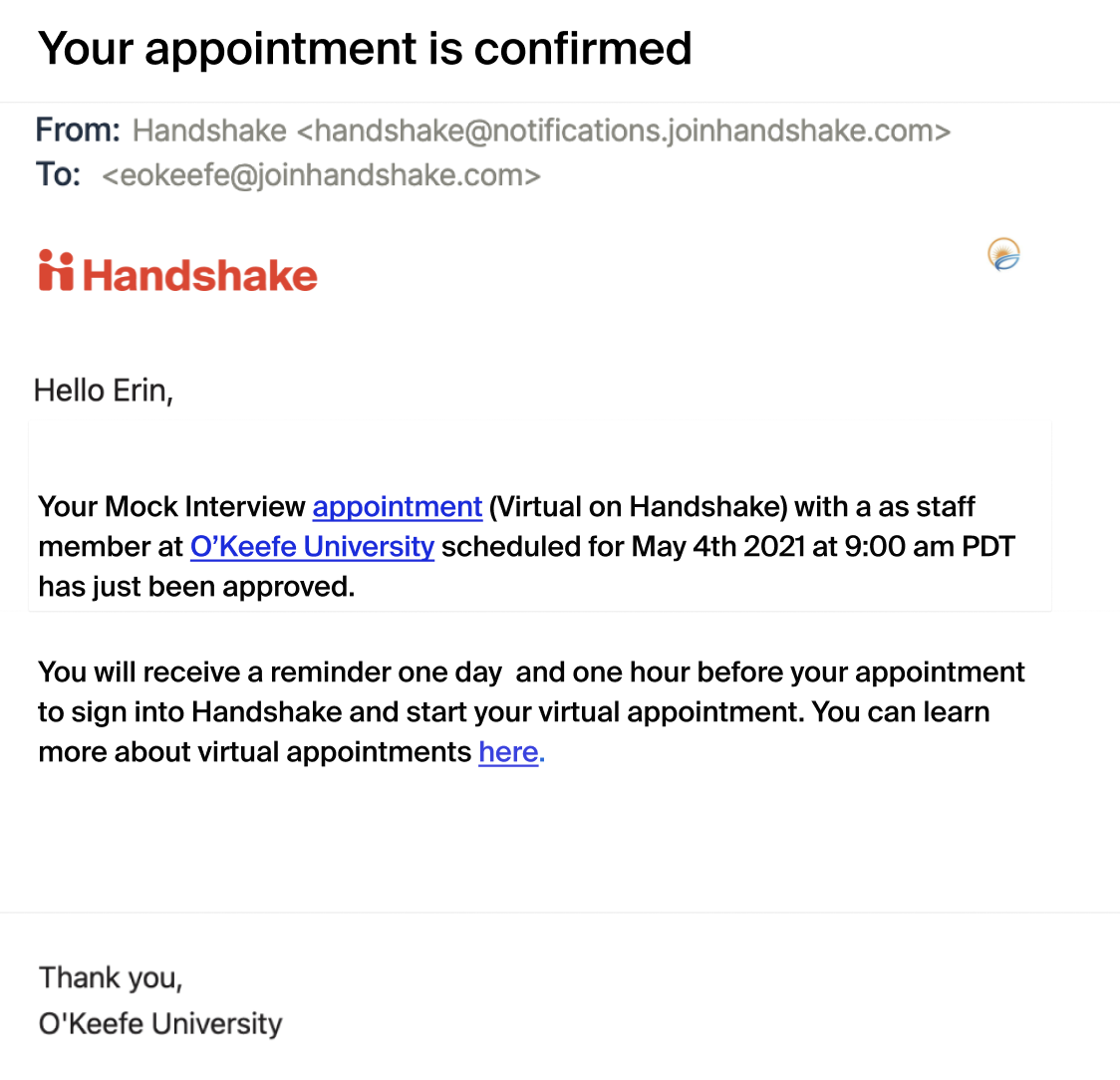 The second email reminder will send one day before your appointment start time, and the final email reminder will send one hour before your appointment start time.
The final reminder email includes a button labelled "Go to my appointment" - click the button to log in and view your appointment.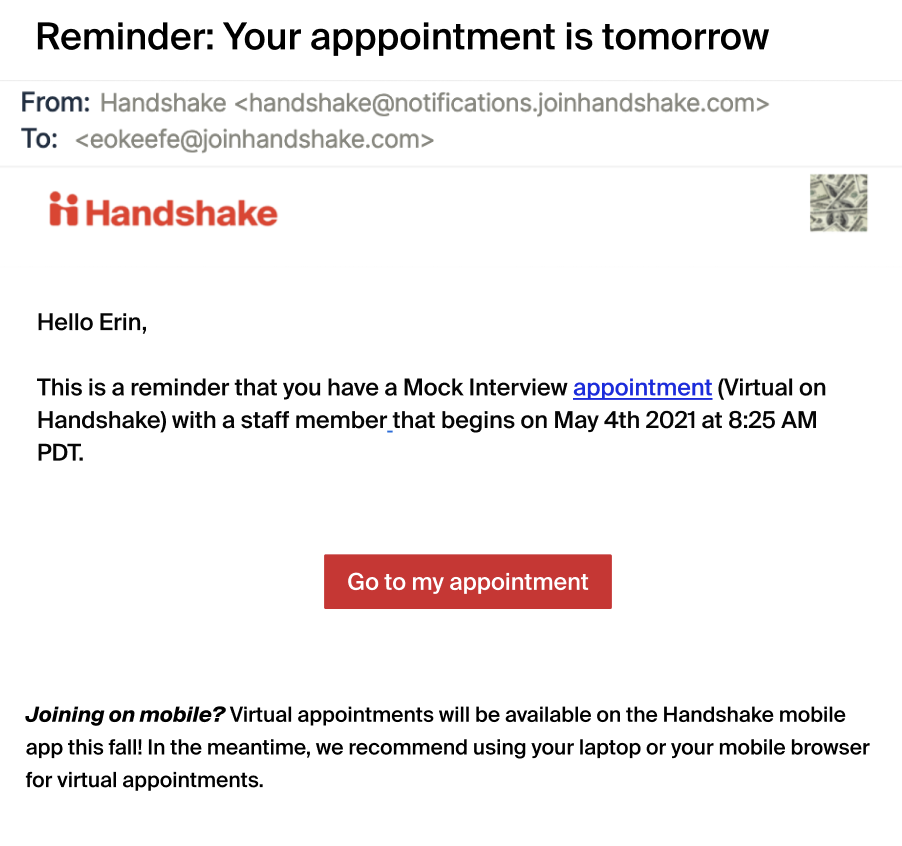 Note: We don't include the office location in the reminder email if the appointment is Virtual on Handshake. 
Joining your virtual appointment
If you click the button from your last reminder email, the appointment overview page will load. Alternatively, you can navigate to the appointment by clicking Career Centre in the upper-right corner of Handshake, then click on Appointments and select the desired appointment from the list displayed.
On the appointment overview page, the Start Video Appointment button will be greyed out until five minutes before the start time.
At five minutes till, click the Start Video Appointment to launch your appointment in a new tab, similar to joining a virtual fair session.

To learn more about the available settings and options using Handshake's integrated video, including screen sharing, refer to Attending via Video on Handshake!
An interpreter can be added to the virtual appointment to provide live captioning. Reach out to your Career Centre to coordinate this addition!
Note: If you're using our mobile app on an iOS device (iPhone X or newer) automated closed captioning is an option. For this feature, click the three dots at the upper-left corner and select the option Turn on captions.