After an event or fair, you can easily access your RSVPs to collect their data and follow-up more efficiently.
Features available only to Premium partners are indicated by an asterisk (*). For more information, please check out this resource.
Access RSVPs
1. Click Events or Fairs from the left navigation bar, then locate the event or fair you want to access RSVPS for. 
Tip: for fairs, use the filters Show Registered Only and Include Past Fairs as applicable to locate the fair quickly. For events, use the filters available, including Include Past Events to narrow your search.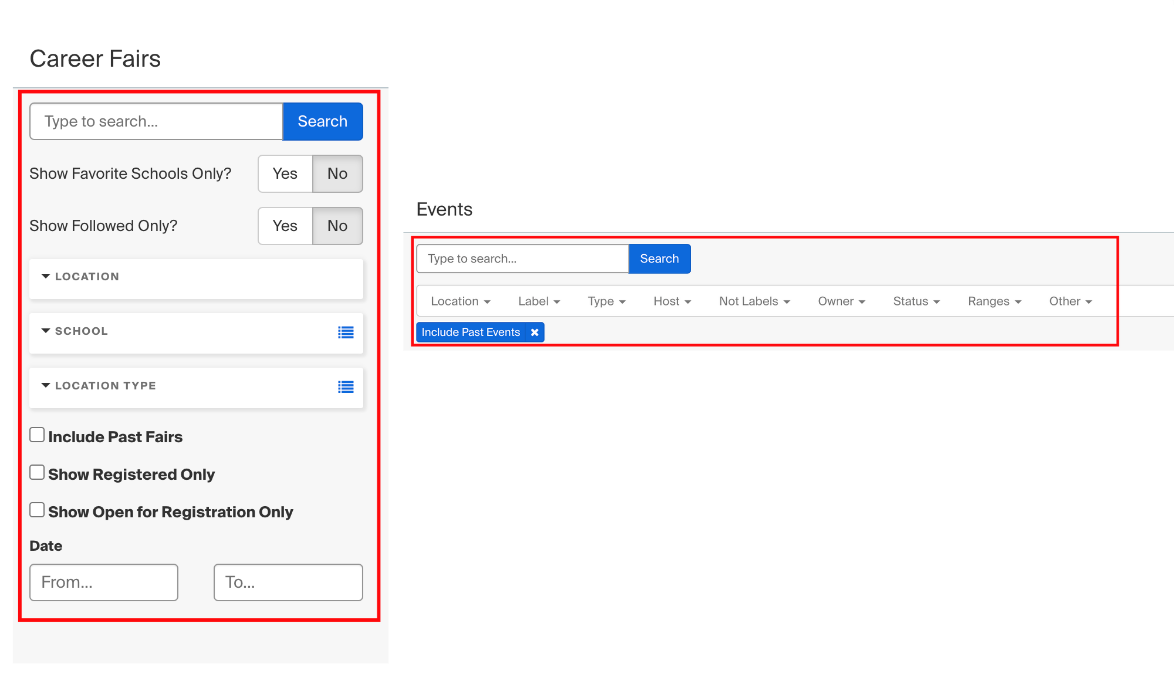 2. Select the event or fair, then click either View RSVP List on the Overview page or the Students tab. 
*Premium partners have access to three additional tabs on the event page:

Institutions Invited
Handshake Events setup
Check-in kiosk setup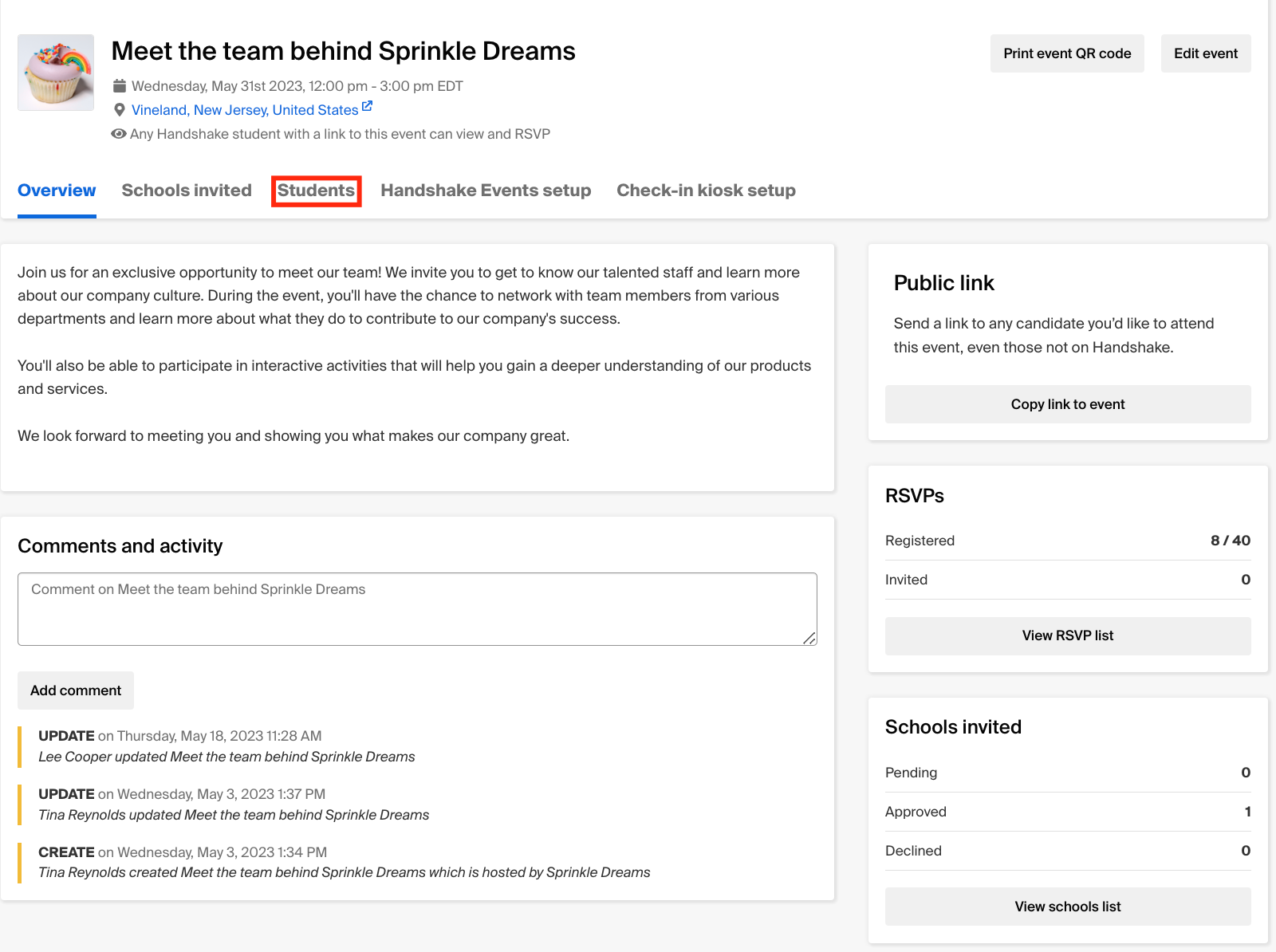 3. The attendees that have RSVP'd and/or checked in are listed in a table view, with optional filters on the left of the page.
Tip: use the Status filter to easily sort between RSVPs and check-ins. 
4. Click the ellipses icon to the far right of the student's name to view their check-in responses.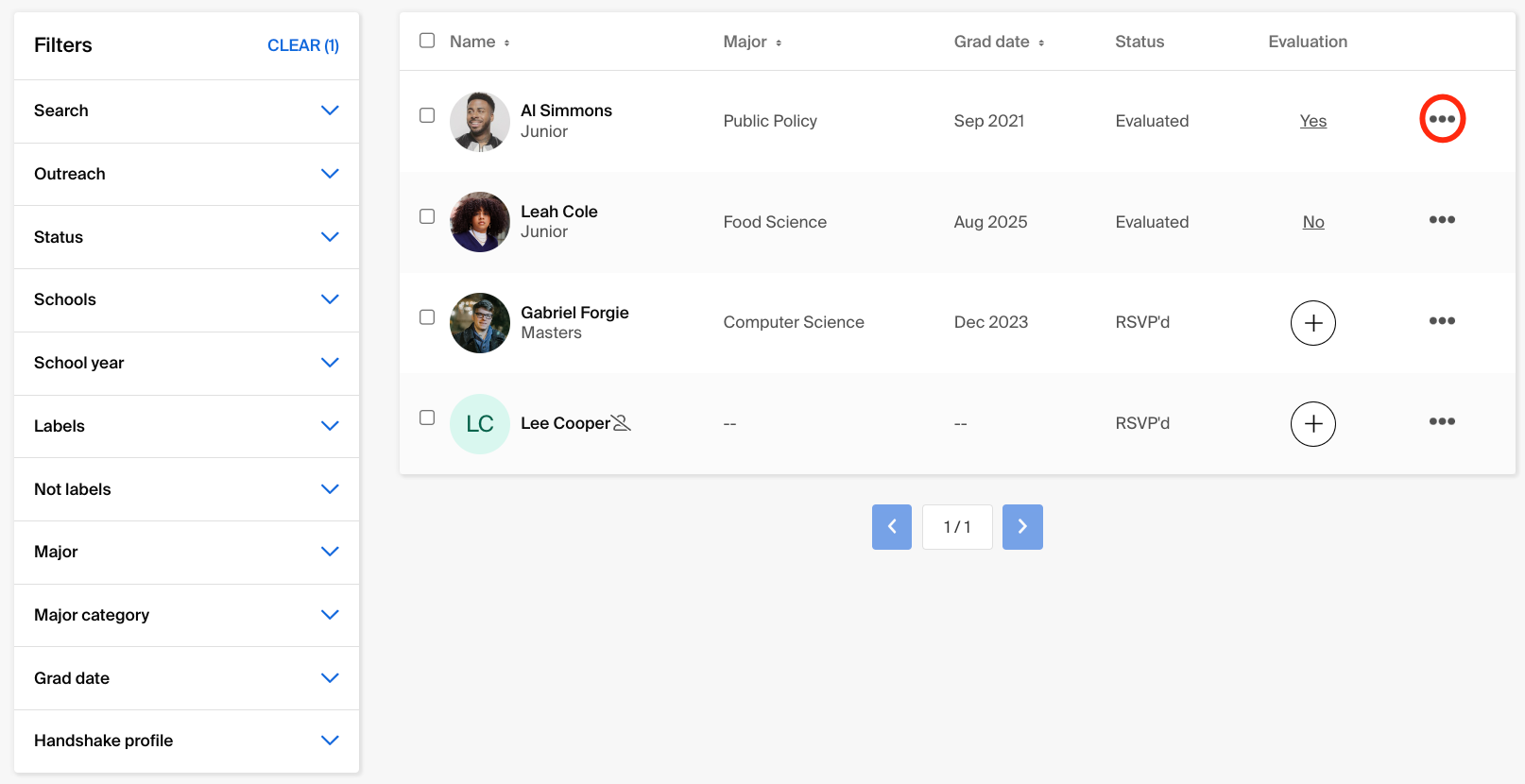 A sidesheet will open and highlight the responses submitted by the student. 
Student details include: 
First name

Last name 

Labels (if any) 

Kiosk information (responses to fields configured as required and optional)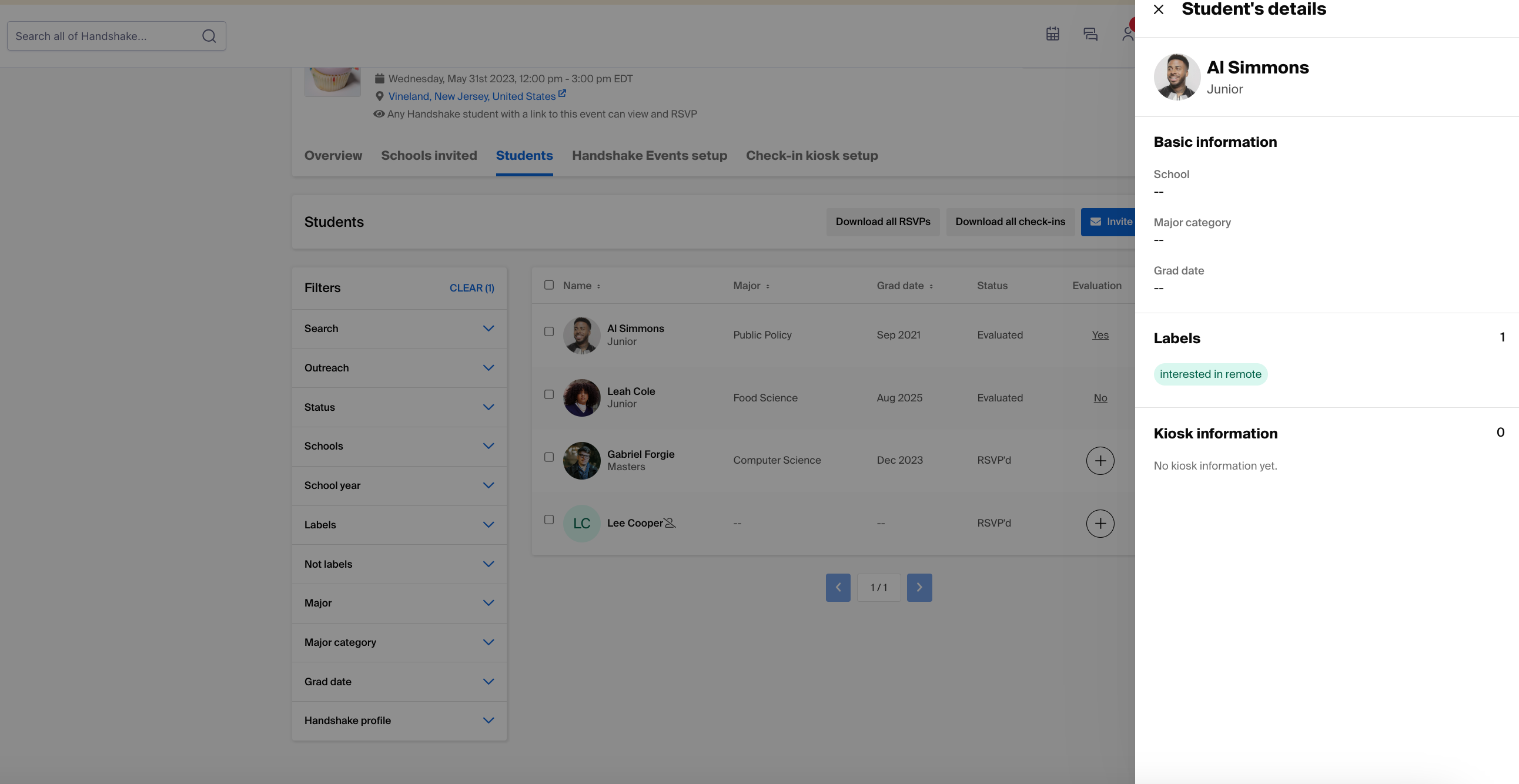 Candidates without a Handshake profile or with a private profile will display a human icon with a strikethrough next to their name. You'll only be able to view the profiles of students who set their profile to be public.

Download RSVPs 
After reviewing attendees, you can export RSVPs and Check-in data to a CSV. file. 
1. Click on either the grey button Download All RSVPs or Download all check-ins from the header bar. 

2. A pop-up will appear indicating the download is building. The file will also be sent to your email address. 
3. Once downloaded, save and review the file as needed. 

Learn more about Managing RSVPs with Evaluations, Notes, & Labels.