Follow the steps below to change the reserved room count on an approved interview schedule.
1. Click on Interviews from the left menu in Handshake, then click on the desired schedule. Click Edit in the upper right hand corner.

2. Click on the Timeline tab at the bottom of the page.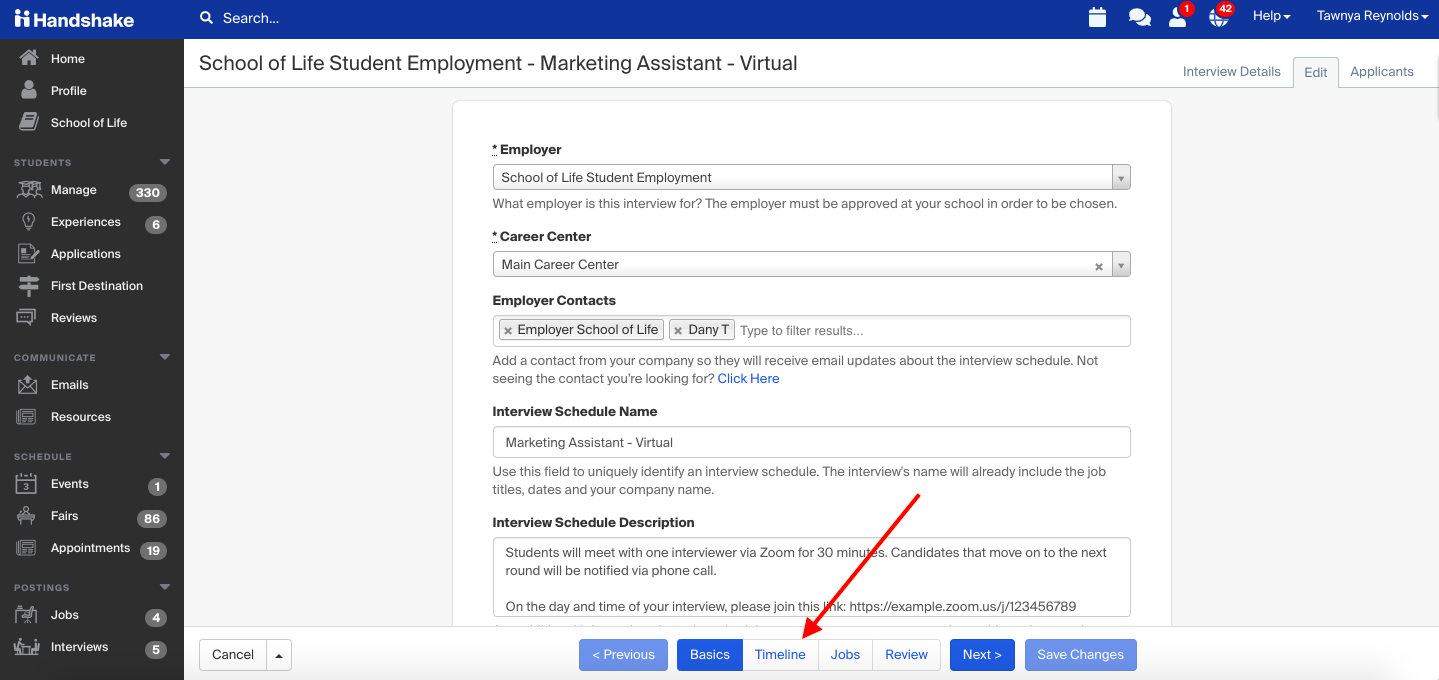 3. Click on the date for the interview schedule you'd like to change.

4. In the popup box, update the "Reserved Room Count" to the number of rooms you need to reserve.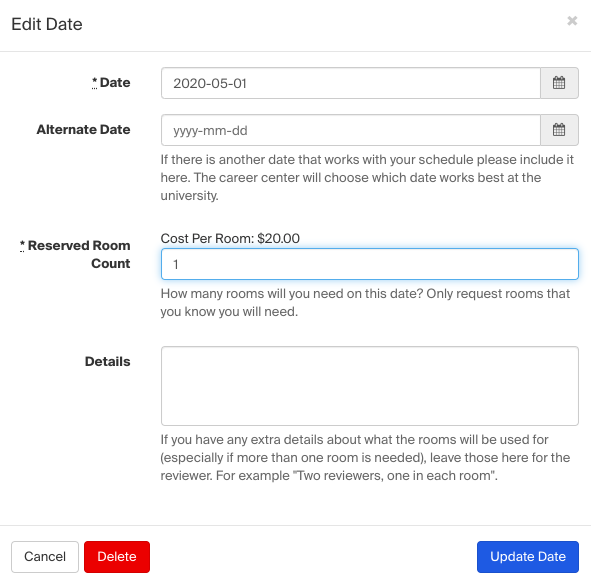 5. If the number surpasses the limit you've set of rooms to be reserved per interview schedule, you will get a warning. Click "Ok" to override the limit. Click "Update Date" when complete.

5. You will be taken back to the "Edit section". Click "Next" on the bottom of your screen two times, till you get to the Review tab.

6. Double-check the details on this page, and if all correct, click Save at the bottom of the page.