Some schools will host a mass interview day (or days) following an on-campus Career Fair. This article highlights our recommendations for managing this workflow in Handshake.
Under this setup, companies that attend a Career Fair on your campus can schedule students for interviews the next day. Typically they'll manage this through an external spreadsheet, and you can track in Handshake with Room-Only interview schedules.
However, if you have other thoughts or best practices that work best for your campus, we ask you to share in our Handshake Community! This is a place for you and your team to connect with other career centers to share best practices and learn from each other on how to make the most out of Handshake.
Create a new Interview Schedule Timeline
Create a timeline to use for each new interview schedule you build for the mass-interview day:
1. Build a new Interview Schedule Timeline. If you need a refresher, explore this article to learn more about the general details of interview timelines. 

2. Ensure the template is hidden from employers:

3. Set the offsets for the apply start and end dates so that both occur prior to the interview date - this will essentially keep it hidden from students.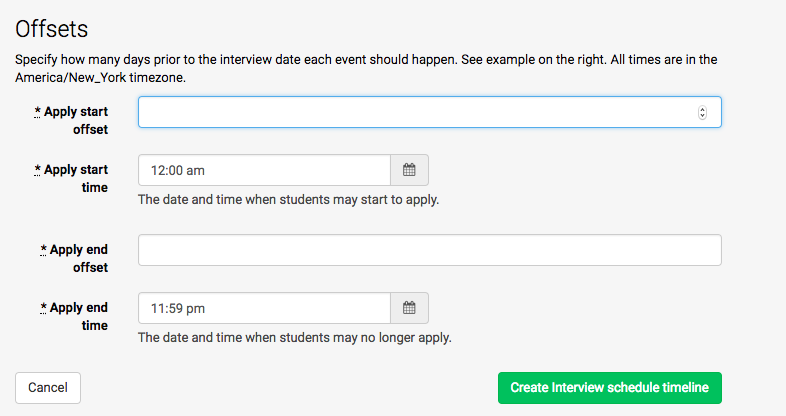 You can check this in the Example on top of the Interview Timeline configuration page: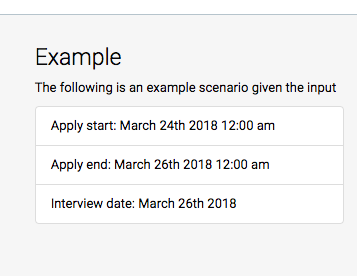 Build a Room-Only Interview Schedule 
Build Room-Only schedules using the new timeline:
1. Set up a Room-Only interview for each company on the Mass-Interview date. For a refresher on how to setup interview schedules, explore this article.
2. Add the company details: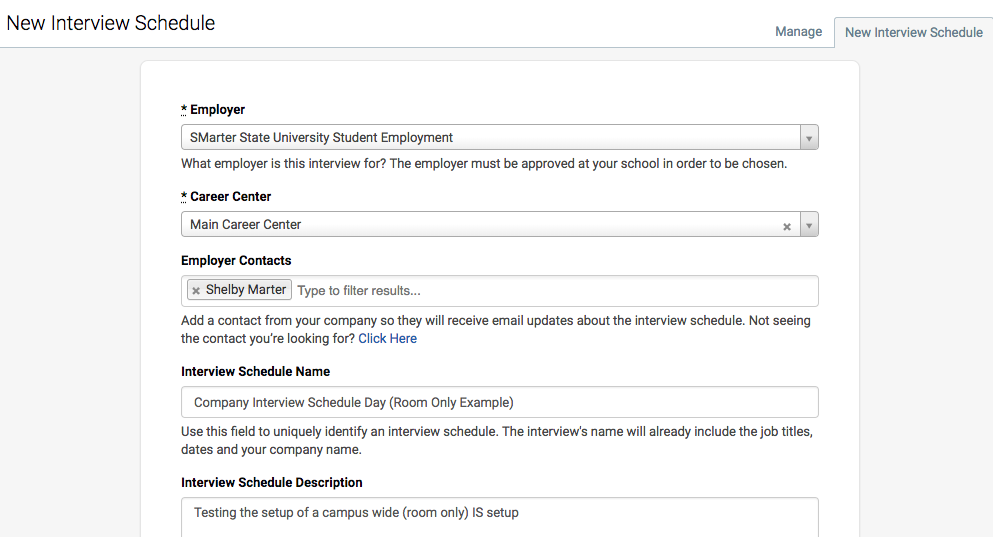 3. On the timeline tab, choose your new Room-Only timeline:

4. If students should not see the schedules, set the start and end dates in the past.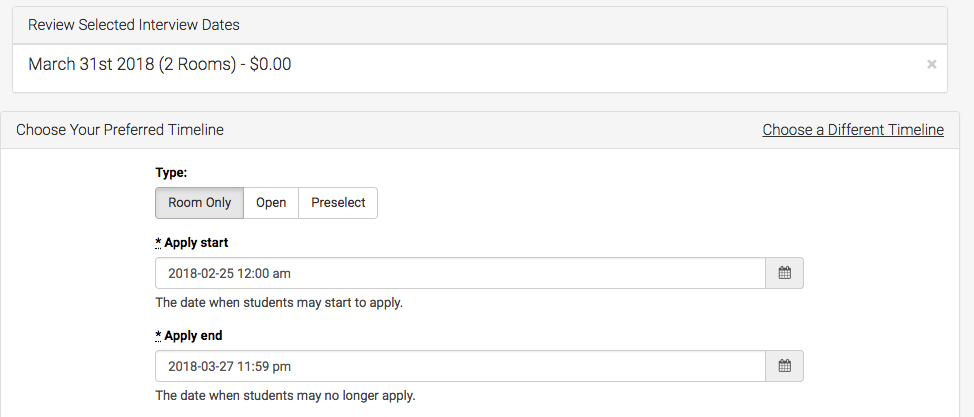 5. With this interview schedule type, you do not need to attach a job, but have the option to do so: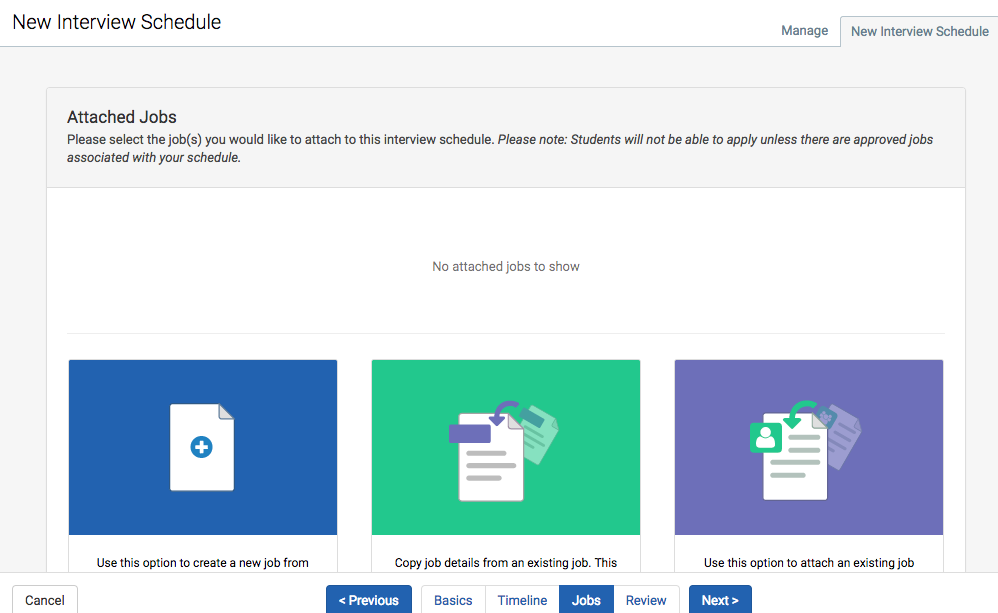 Note: If a company is interviewing for multiple days, build a room-only schedule for each day.
Interview Day: Check in kiosks
1. On the day of the interview, launch a check-in kiosks to register students for their interviews. If you need a refresher on kiosks, explore this article.
2. The student will choose what they are checking in for:
​
​
3. Here, they will see the full list of the Interview Schedules available for that day:
​
​
4. This way, the student details will be attached to that interview schedule, making it easy for to build reports on down the road!