If you need to update the time on a single interview slot, or update multiple slots to begin or end at the same time, you can edit the time of the interview slot directly in Handshake!
1. Click Interviews on the left navigation bar.
2. Use the column headers to locate the desired interview schedule, then click on the name of the interview.
For information on how to locate an interview schedule, refer to Navigating the Interviews Page.

3. Click directly on the interview slot you would like to edit on the Interview Details Page.
4. Click the calendar icon to the right of the Start time and End time within the pop-up.

5. Click the hour, then click the hour and minutes on the following calendar pop-up.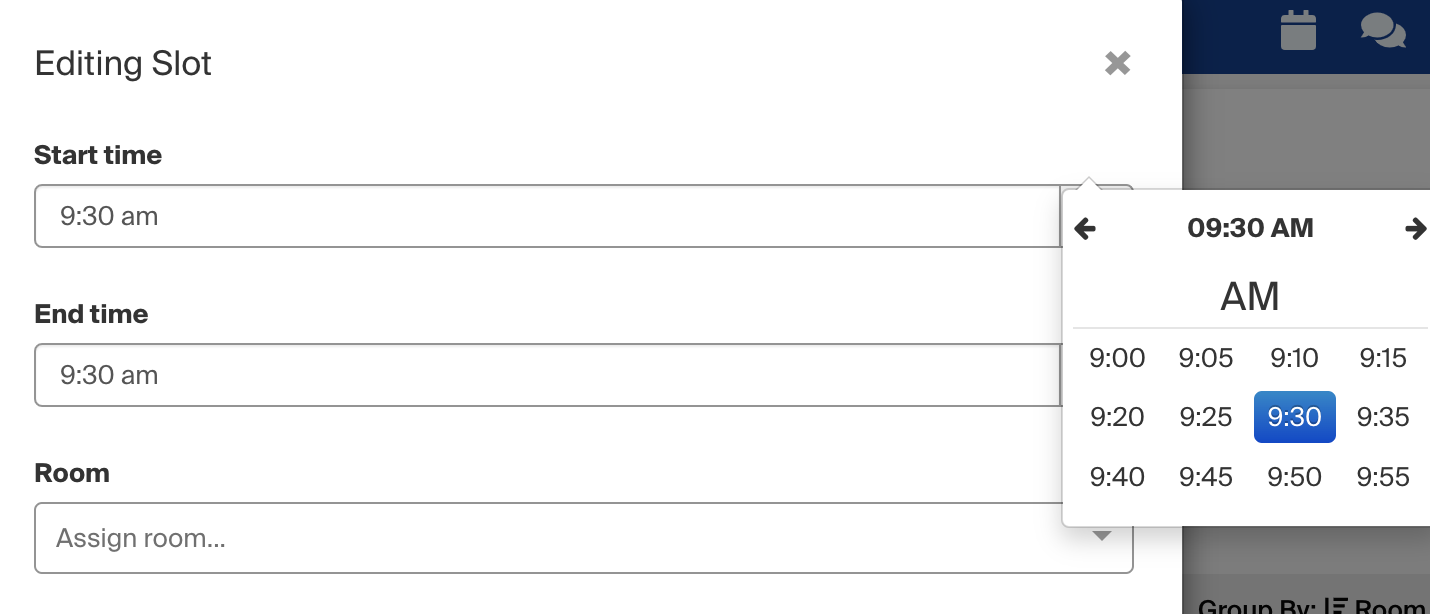 6. Click the blue button Save in the lower-right corner of the pop-up.
The update will be displayed on the interview schedule immediately after!