It's possible that you may want to create an Employer account using the same email you use for your Student account. Here's how to do that!
This is a two part process that must be followed exactly to successfully create your employer account.
Before following the steps below, make sure you have logged out of your student account. Click your name in the upper-right corner of Handshake, then click Log Out.
Part One
How to set up Handshake Login Credentials for your Employer Account
In order to have both your Student account and your Employer account connected with the same email, you will first need to create Handshake Login Credentials.
Note: This is not the same as your school's Single Sign On (SSO) login that you may use to access Handshake. This is a completely different password that is associated with Handshake only.
Employer users do not have access to sign in with SSO for security purposes. Thus, you will need Handshake Login Credentials to create this account.
If you already have a Handshake password created or do not use SSO to login, you can skip to part two below to create the employer account.
To create your Handshake Login Credentials, follow the steps here:
1. Go to https://app.joinhandshake.com/login
Note: A new incognito window may be used so that your browser doesn't associate itself with past logins.
2. Enter your email in the text field for Employers & Career Centers under "Please sign in with your email"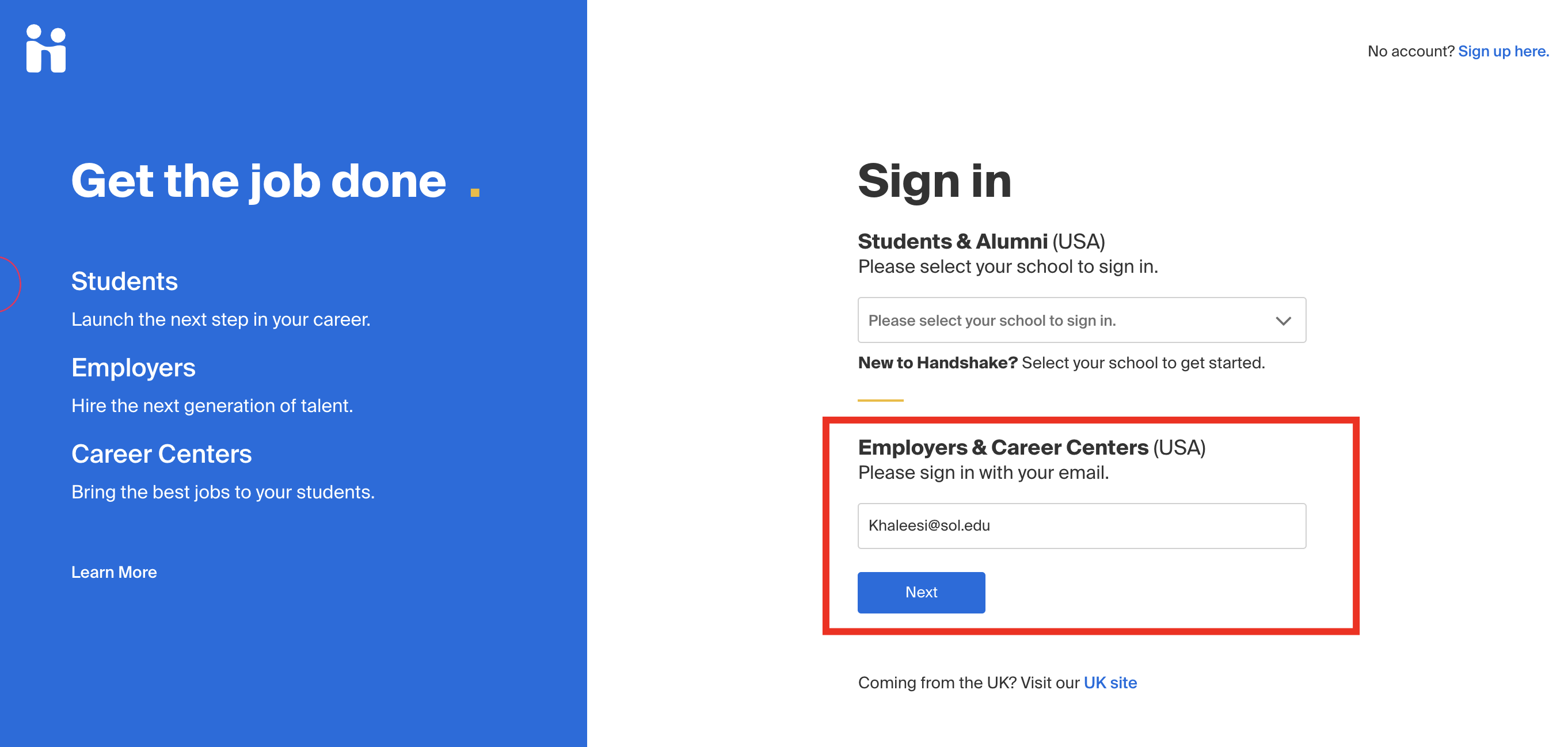 3. Click Next
4. Choose the I'm an Employer option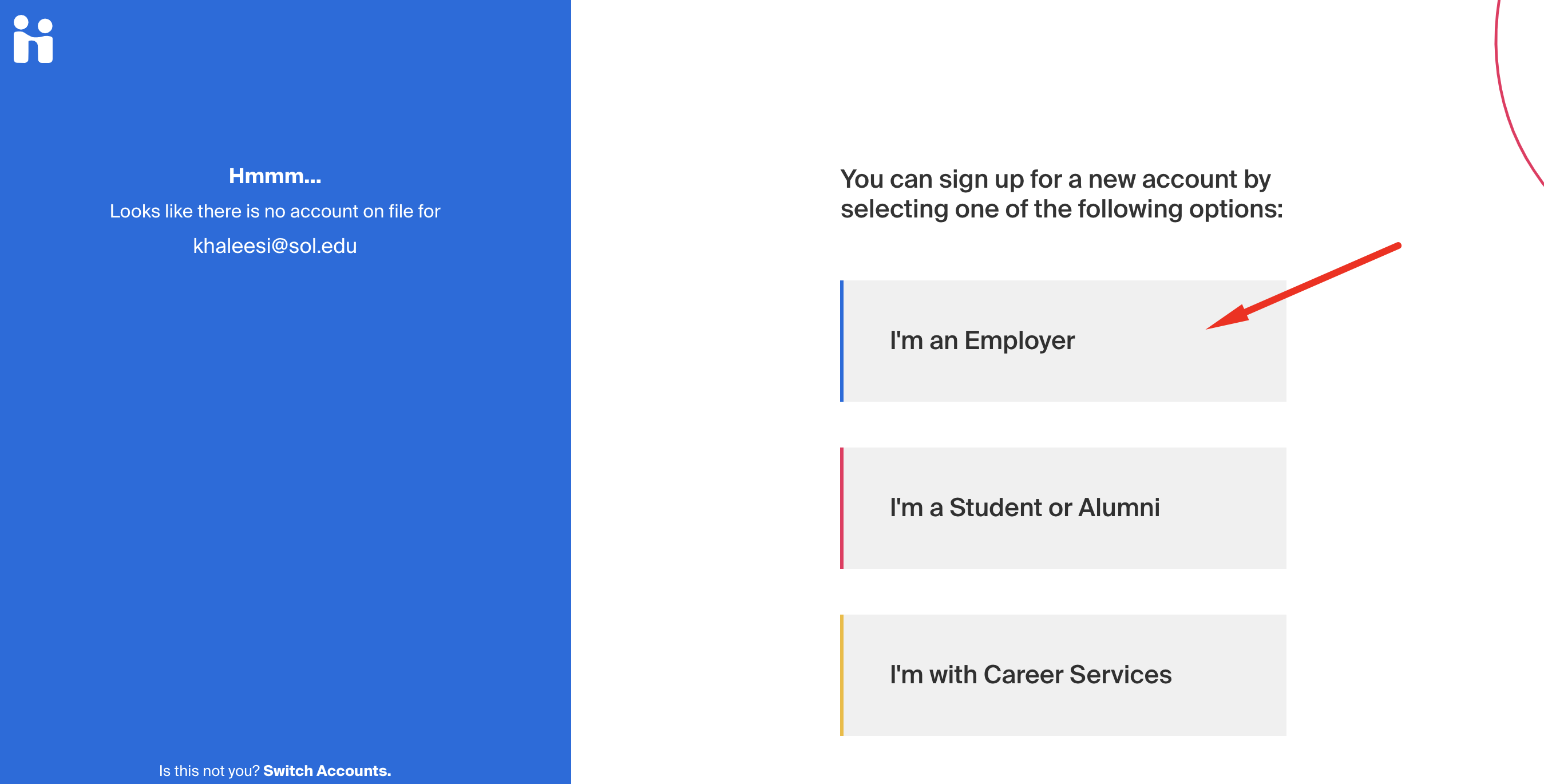 If you typically sign in with your School's SSO, you will need to click the Or log in using your Handshake credentials link.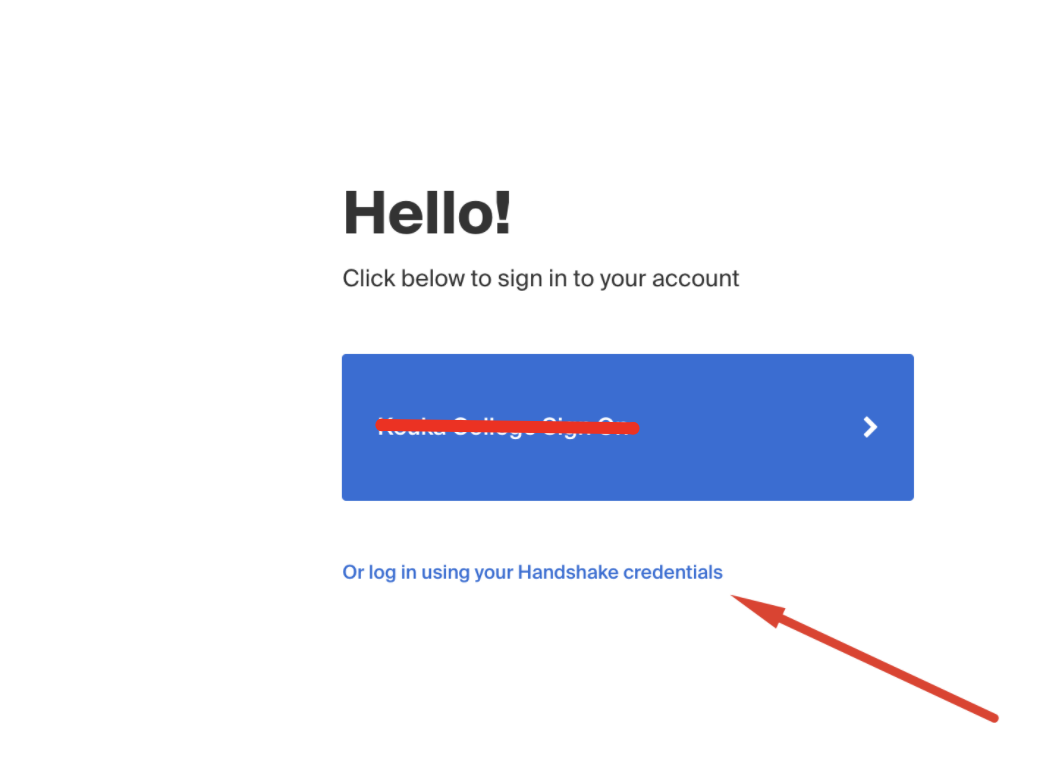 5. Create and Confirm your Handshake credentials password, which needs to be at least 12 characters long and click Sign Up
Note: If you have already created Handshake credentials at some point and do not remember your password, you can reset it by clicking Forgot your password?
Check out Reset the Password for a Student Account in Handshake for more info if needed.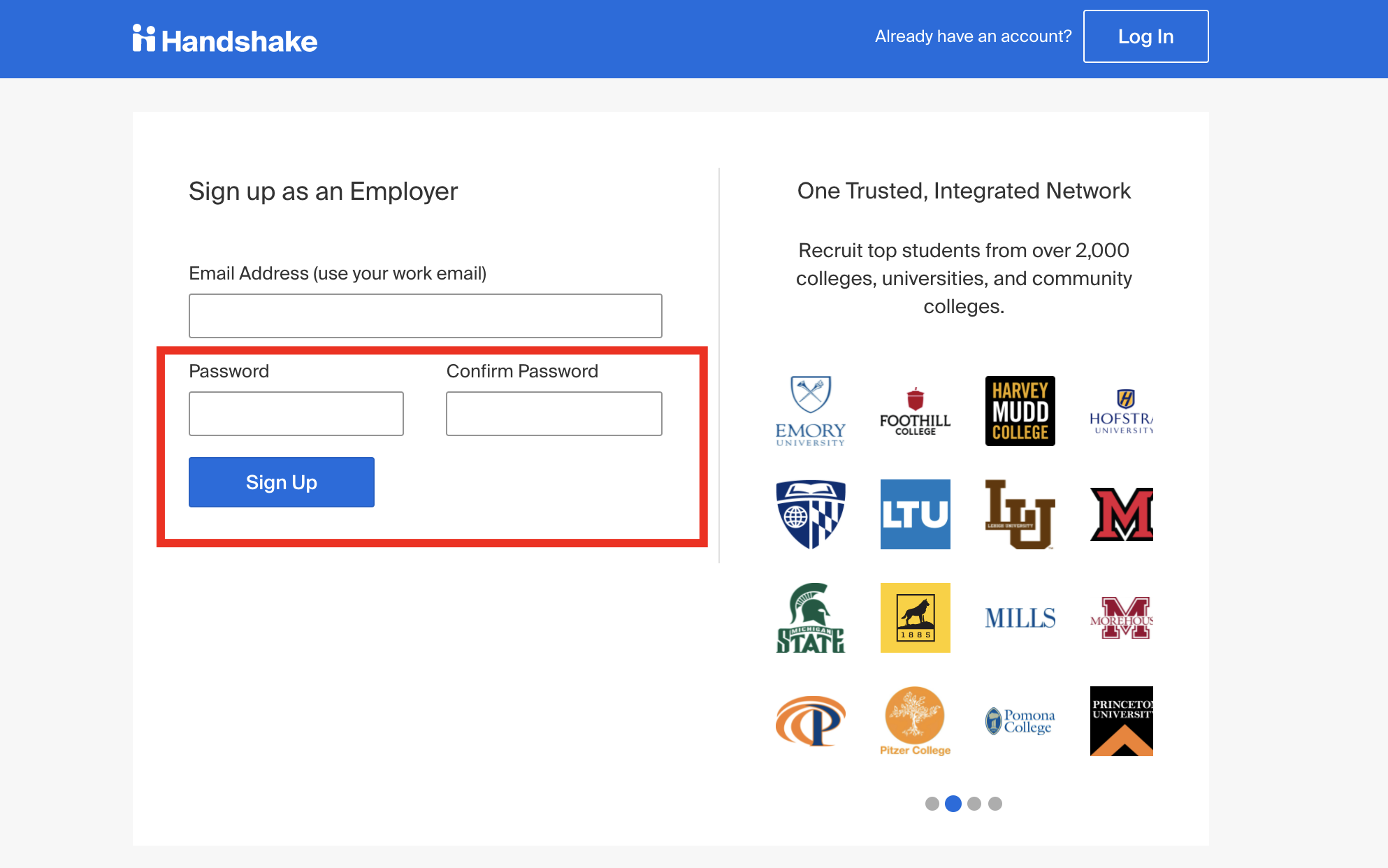 6. Once logged into your student account with your Handshake Credentials, log out by clicking your name in the top right corner, then click Sign Out to proceed with part two below
Part Two
Create an Employer Account
Now that you have your Handshake credentials set with your email, you can now register for your employer account:
1. Go to https://app.joinhandshake.com/employer_registrations/new
2. Enter the exact same credentials that you just created to register for your account. It will ask you to authenticate your password
Note: This is the same password in part one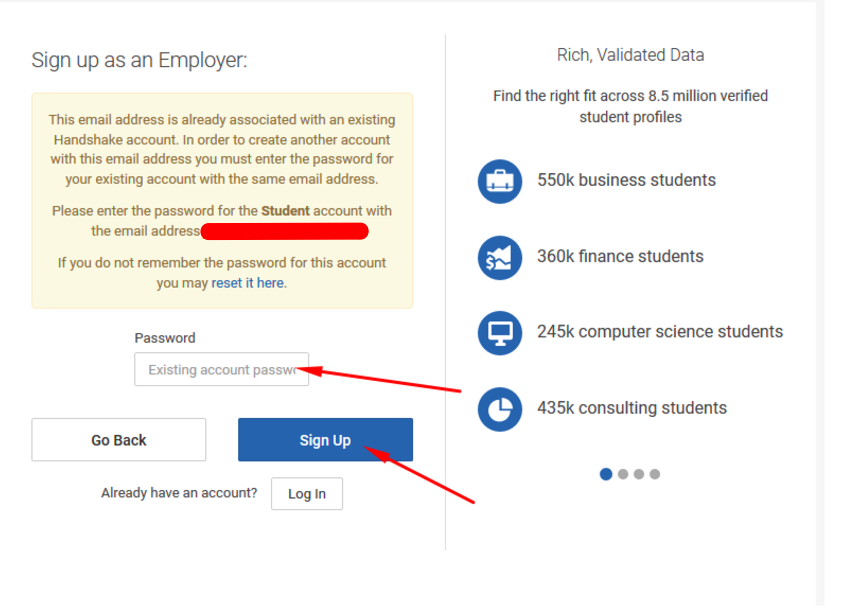 3. Click Sign Up
Once you complete this step, you will have an employer account connected to your student account! You can toggle between the accounts by using the drop down menu under your name.