Important Note: New or existing employers with a Trust Score of N/A or lower than 80 will not have the ability to directly message students in-app. This is to ensure that students are contacted by trusted employers via Handshake. Third party recruiters or staffing firms will not have the ability to download student's public resumes on Handshake.
You can download student's public resumes by clicking on Students in the left hand navigation bar. Once you have searched for the students and found your results, check the box next to each student's name of the resumes you'd like to download. Check the very top box, to select all of the students matching search results. Next, click Download Resumes.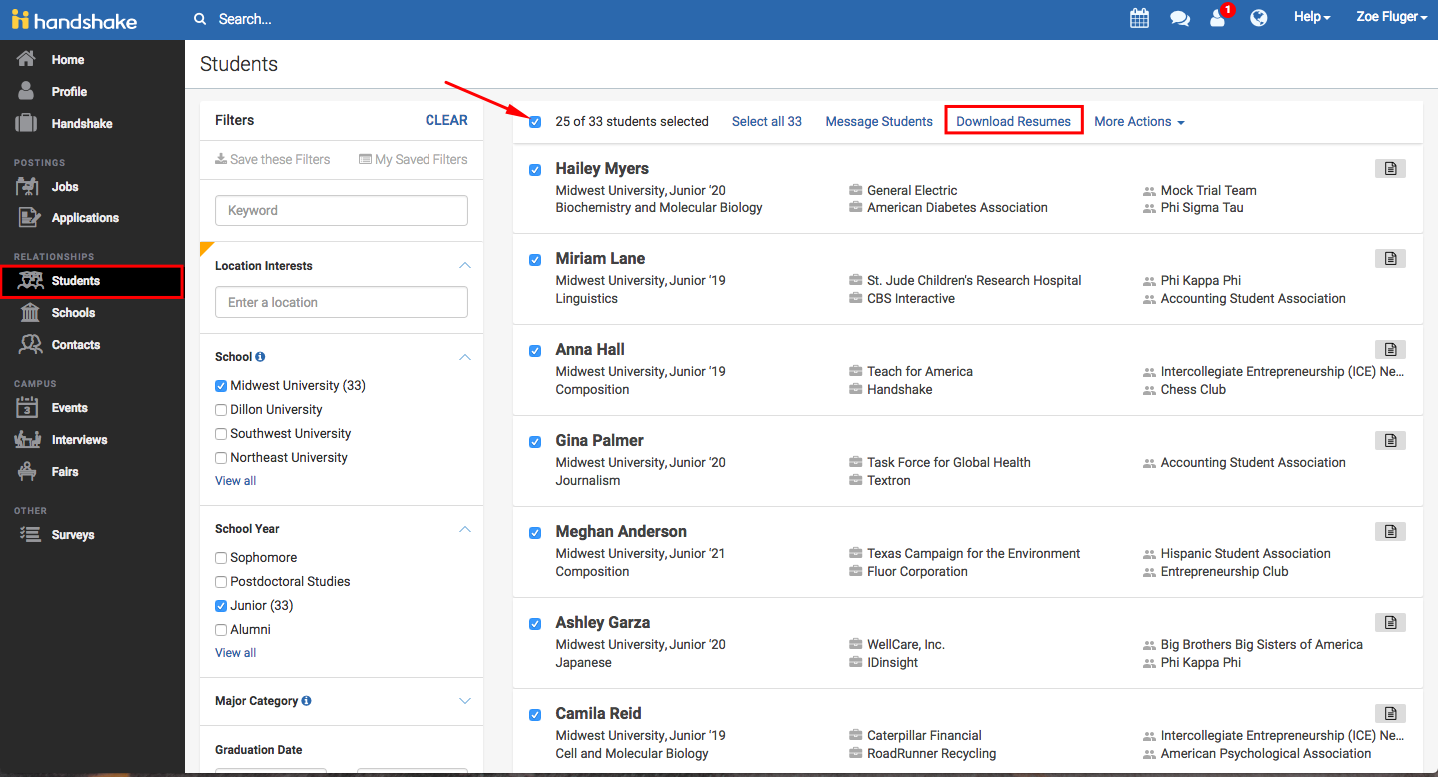 This will prompt a box asking you to verify if you'd like to perform this action on selected results. Click Confirm to continue.  

From here, your download of public resumes will build.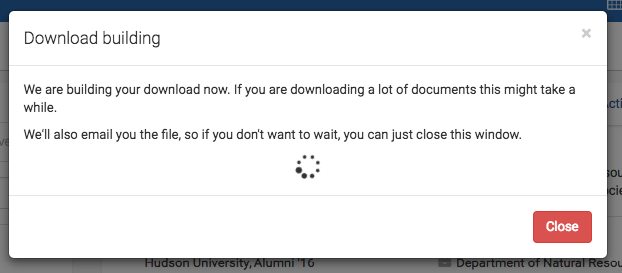 Once it has completed, you can either click on the prompt to immediately review the download, or you can check your email, as the resumes will also be sent there.