Important Note: New or existing employers with a Trust Score of N/A or lower than 80 will not have the ability to directly download public resumes. This is to ensure that students are contacted by trusted employers via Handshake. In addition, Third Party Recruiters or Staffing Firms will not have the ability to download student's public resumes on Handshake.
Click on Search Students in the left hand navigation bar.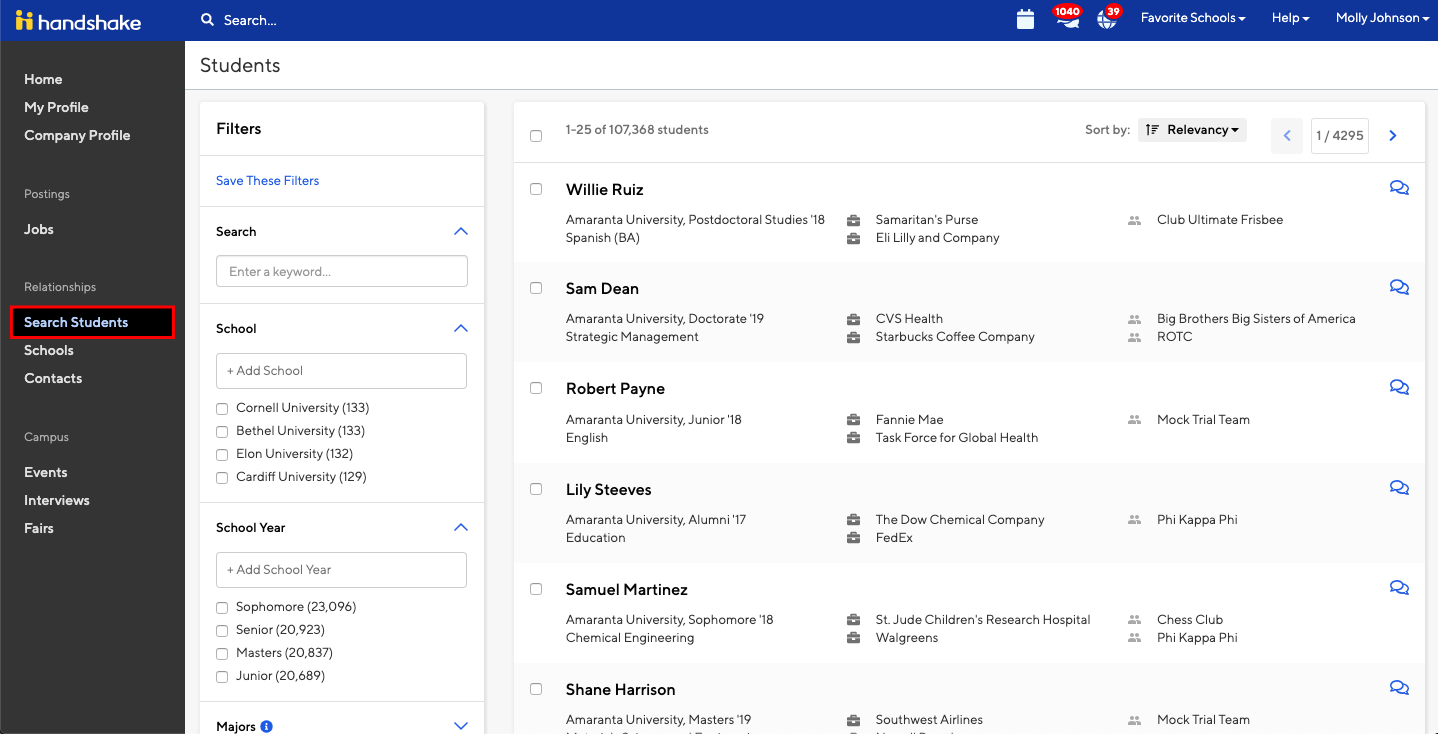 Once you have searched for the students and found your results, check the box next to each student's name of the resumes you'd like to download.



Helpful Tip: Check the very top box, to select all students

on that page

OR click Select All to select all students of matching search results.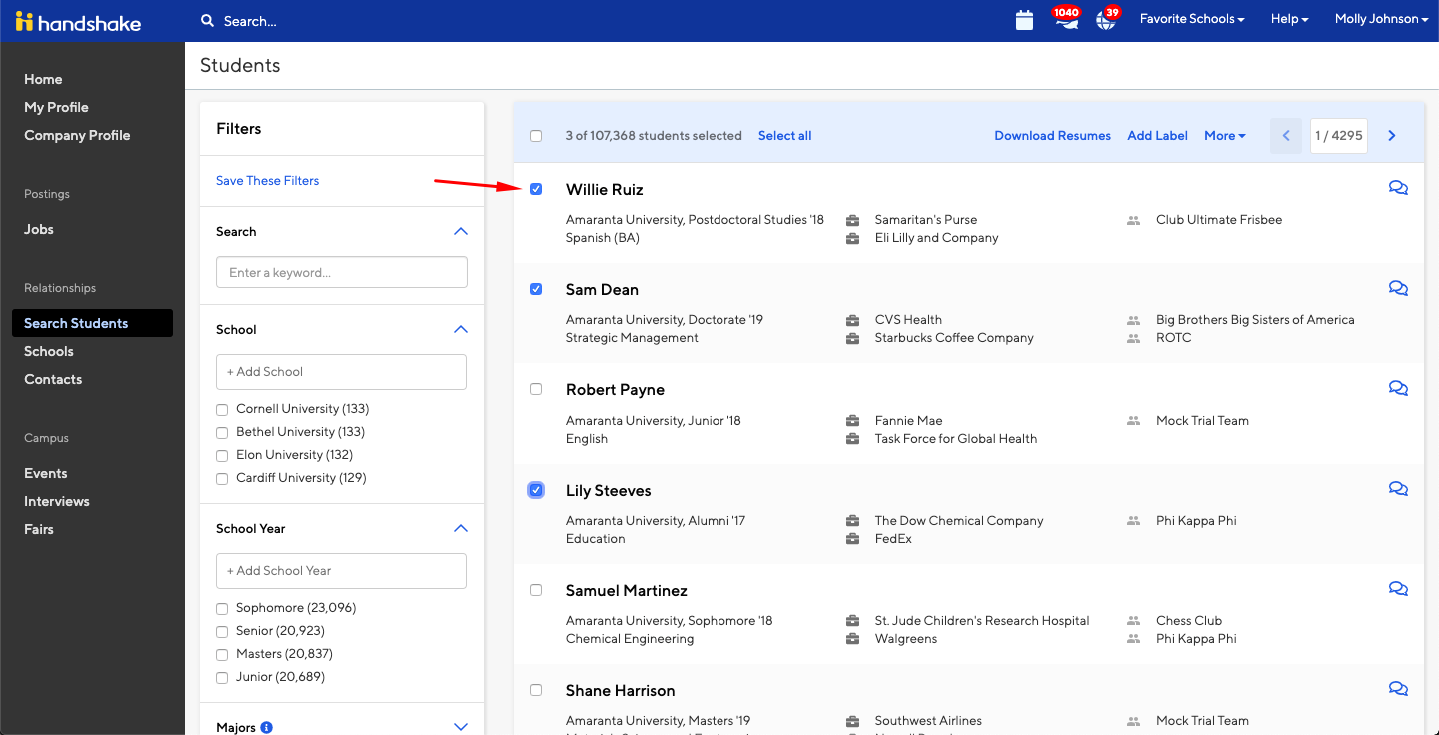 Once the students are selected, click Download Resumes in the top hand tool bar.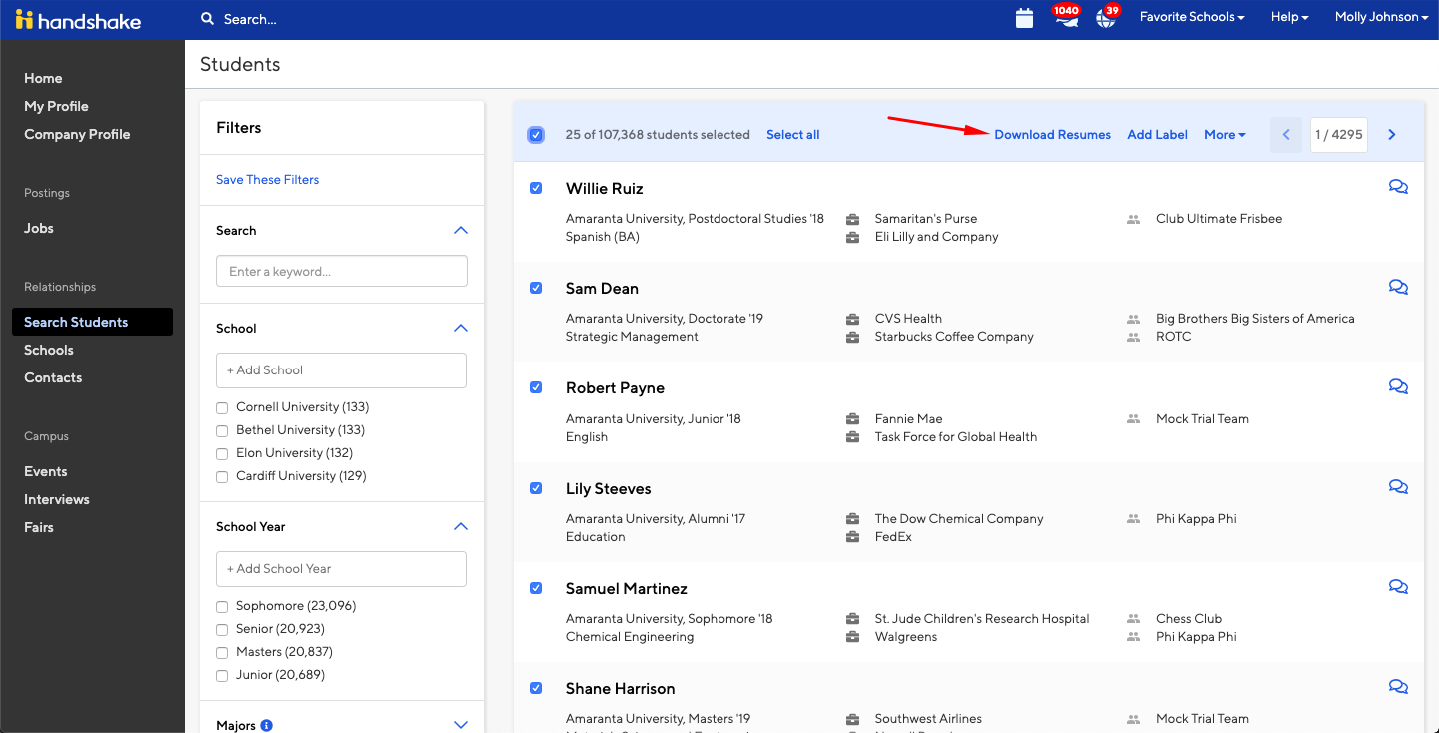 Your download will immediately begin. A pop-up notification will display in the lower right hand corner, letting you know that you download is being prepared, and you will also receive an email with this download.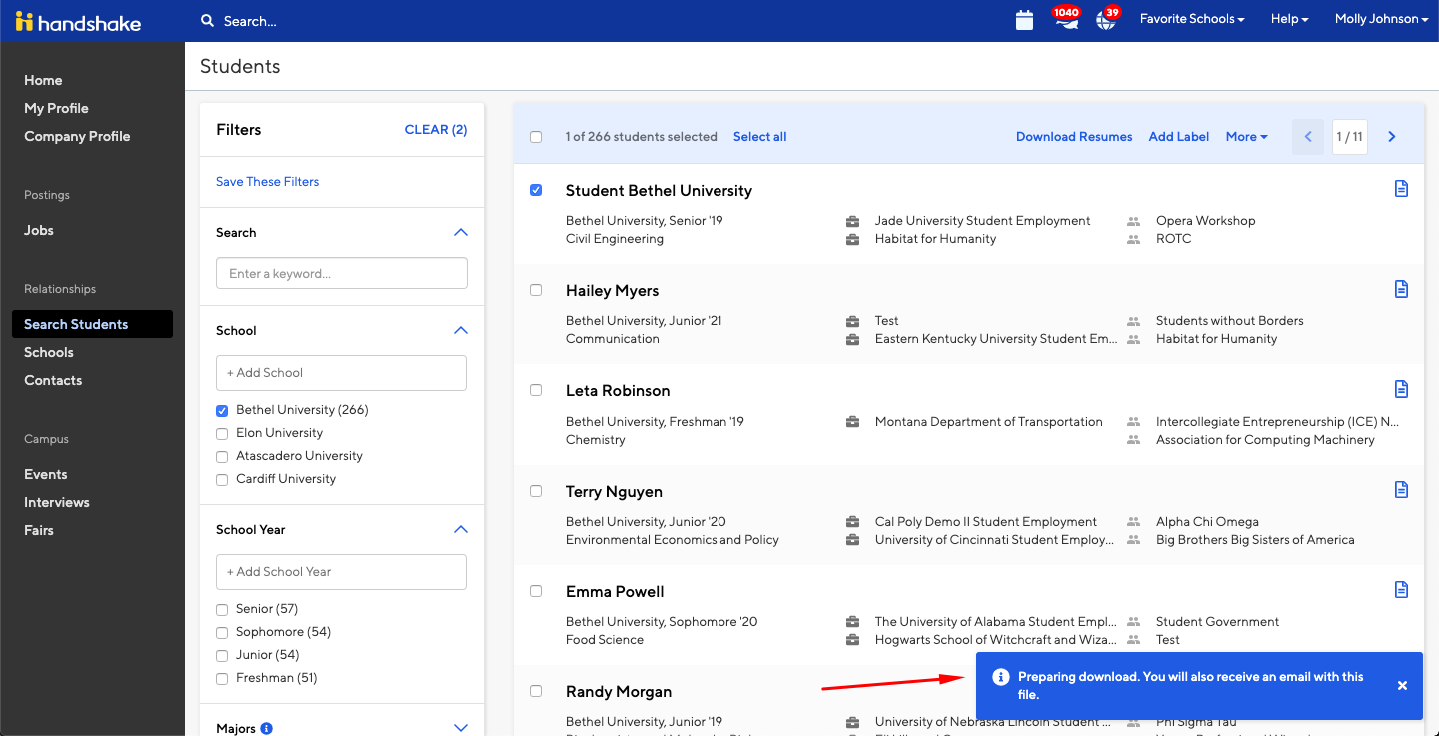 Another notification will appear when your download is complete. 

Depending on your web browser and .PDF viewer, your document will automatically display

Example screen shot is using Google Chrome. We strongly recommend using Chrome or Firefox, not Internet Explorer for your web browser.

Troubleshooting tips: If you're having trouble with this download, and already using Chrome or Firefox, kindly try clearing your cache prior to logging back in to Handshake and trying again.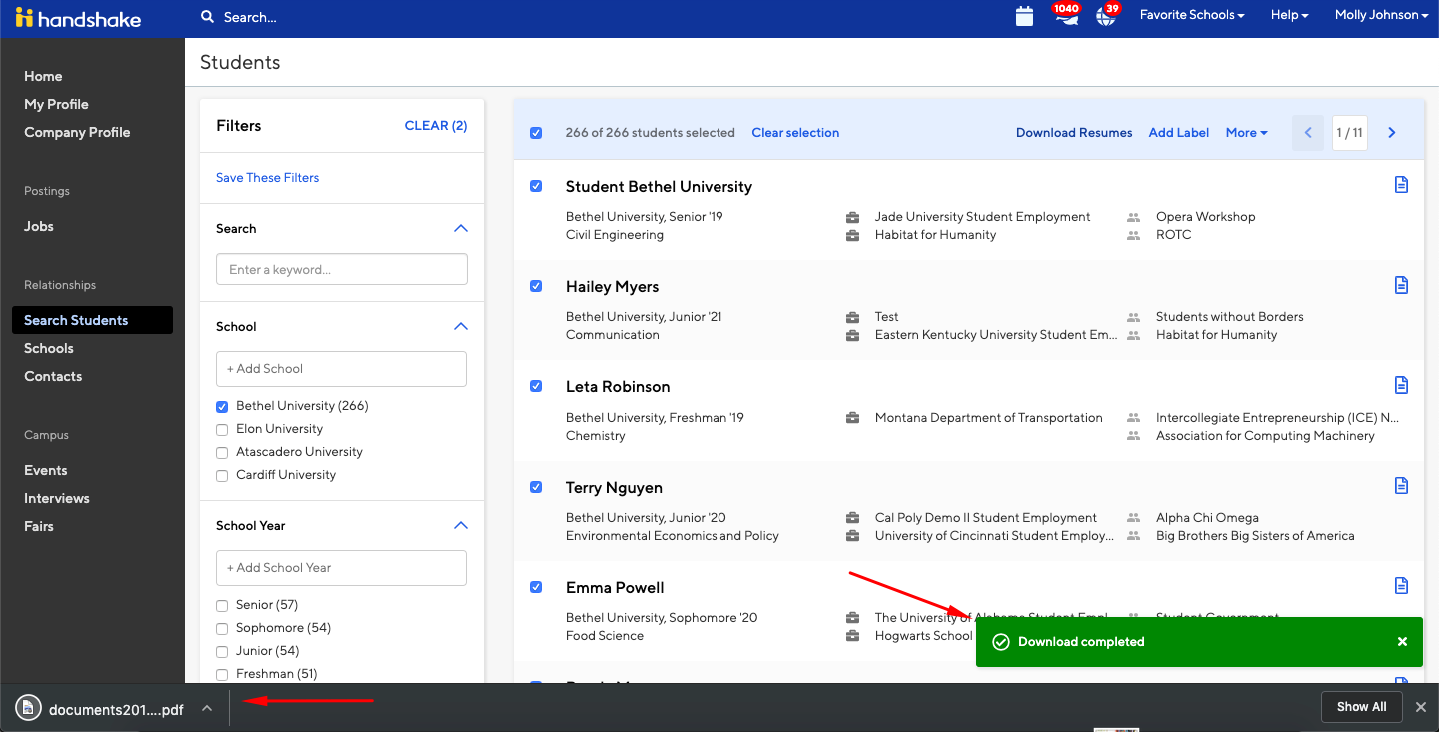 You may receive an error notification that your Download Failed. This usually means that the students you have selected do not have any public resumes for you to download. To ensure you're selecting students with a public resume, take note of the Document icon near their name. This will indicate that they do have a Public Resume for you to download.