Companies in Handshake will have one main account. All staff members who would like to join that company will need to register for an individual Handshake account that they can use to connect to their company. Once a user has connected to a company they can request access to work with your university.
A university will have their own set of contacts in Handshake to keep track of relationships but to interact with Handshake these contacts will be responsible for registering and managing their own accounts. Contacts can be invited to join Handshake through the contact management system.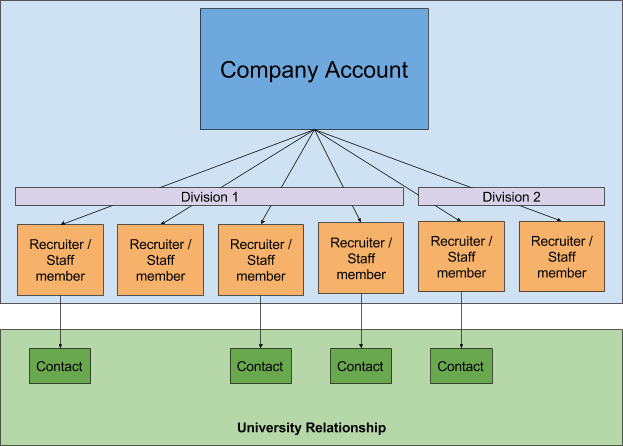 To learn more about the differences between contacts and users in Handshake, click here.