You have the ability to customize and receive job alert notifications when new jobs matching your search criteria are added.
Note: When saving a search, please be aware that you are not saving your search results. You are saving your search criteria.
Create your search
1. Click Jobs in the upper-left corner of the screen.
2. This will load to the job search page. For more information on using the filters on this page, refer to to Searching for Jobs and Internships.
3. Once you've selected the desired filters, if you want to receive alerts when more jobs like this are posted, you'll have to save this search.
Note: Remember by saving your search, you are only saving the criteria for the search, not the data the search yielded. The jobs meeting the criteria of your saved search could easily change from day to day.
Save your search
1. Select at least one search filter or criteria
2. Click on Save your search, above the list of jobs on the left of the page.

Note: If you save a search that does not have a keyword, Handshake will default to naming the search according to the criteria you used.
3. A pop-up will load in the lower-right corner of the page that confirms Created Job Alert.

The box with Save your search will now provide a link to Edit your notifications.

Edit a job alert
If you would like to edit the title of the search or change notification settings (method and frequency) for alerts, you can access the settings via two methods, detailed below.
From the job search page
1. With the same search filters selected that you saved, click on Edit your notifications.

2. A pop-up will load that allows you to change the search title, choose to get notifications via email or in-app (within Handshake), and select the frequency of job alerts (daily or weekly). The default frequency is weekly.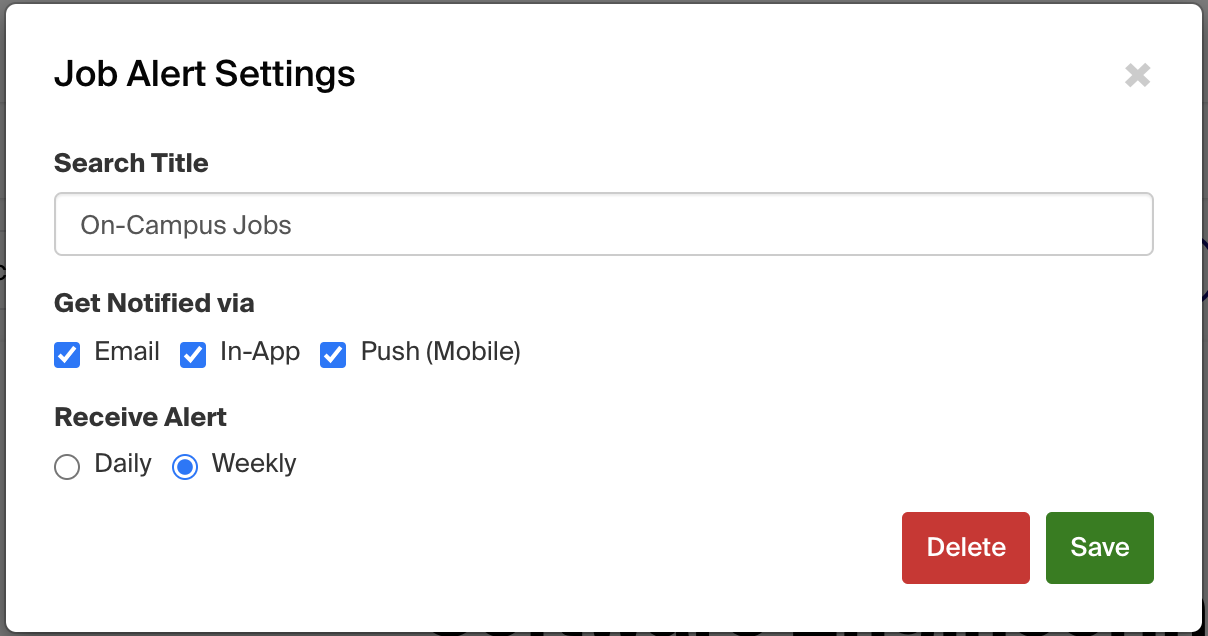 From the Notifications section
1. Click on your account icon in the upper-right corner of the page and click on Notifications.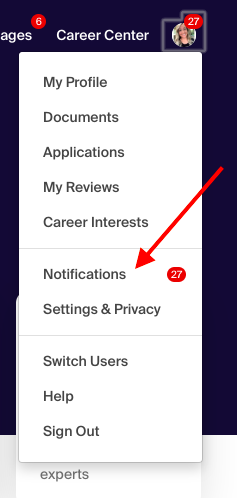 2. Click on Edit Notification Preferences in the upper-middle of the page.

3. The Job Alerts section will populate on the left side of the page, with each of the saved searches listed.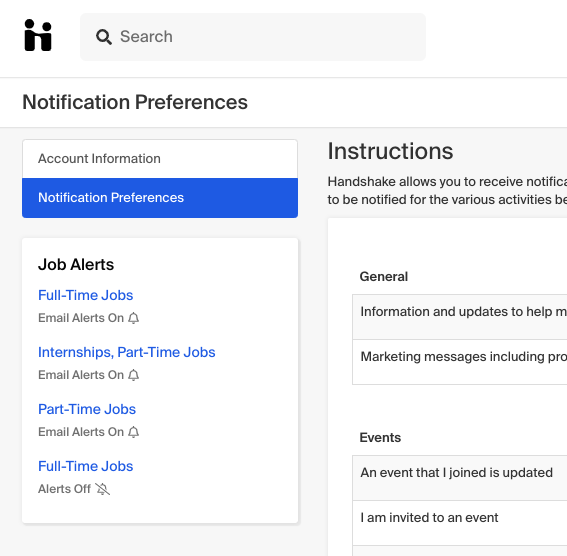 4. Click on the alert status under the search title to edit the details, then click Save in the lower-right corner of the pop-up to save changes.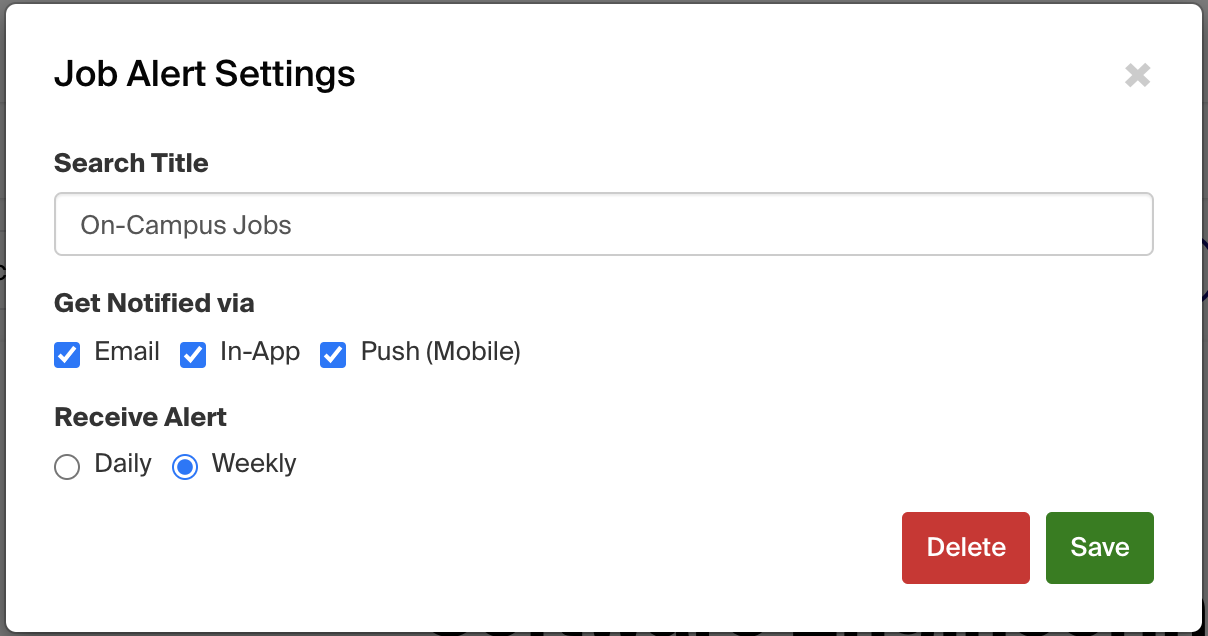 Please note: a max of 25 jobs will be displayed in the email notification sent to you. We recommend logging and clicking on your Saved Search to view the rest!