Important Note: You must be the Owner or an Administrator in your company on Handshake in order to add Divisions.
This article will provide an overview of how Handshake helps you manage company divisions, and will go over how to add a division and then how to filter by company division or jobs division.
It's important to note that divisions currently exist only as names in the system. There is not any way to add separate branding (website, logo, etc.) to a division.
Note: There needs to be a minimum of at least 2 divisions in a company profile for the divisions to populate. If you do not have a second division available, we would recommend adding a filler division, which you could name (for example) "filler" or "extra".
To add a company division
1. Click on Company Profile on the left side navigation bar, and you'll be directed to your company's page, then click Edit in the upper-right corner of this page to be taken to your company settings.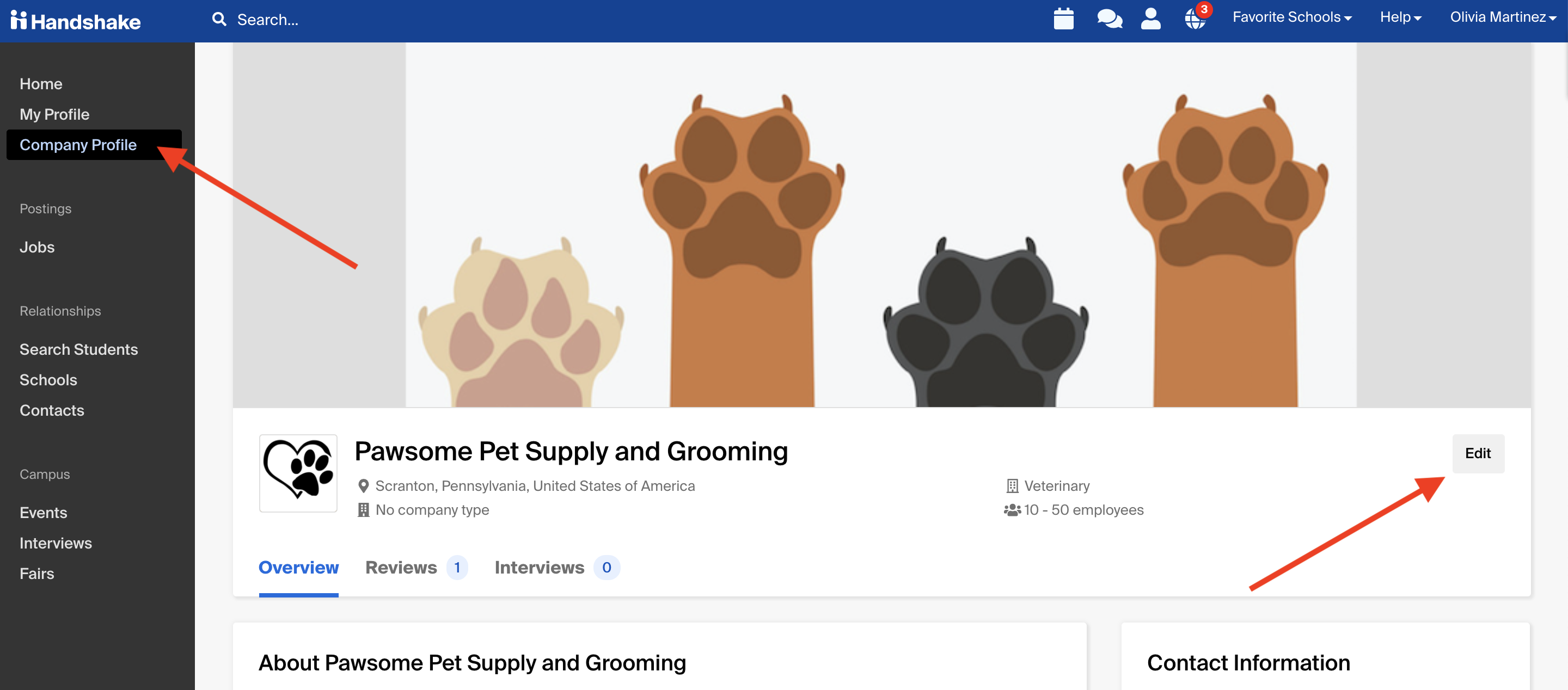 You can also get to this page by simply clicking your name in the top right corner and selecting Company Settings from the drop-down menu.

2. Click Divisions from the menu on the left of this page.

3. Click into the Divisions name box and type your Division name as you'd like it displayed, then click on Add to add this division to your company. Division code is not required and does not appear in other locations, such as job postings or fairs.
Helpful Tips
Deleting a Division
There is not a way to rename or edit divisions once they have been created. However, you can delete a division by clicking on the small "x" located all the way to the right of the corresponding division's row.

Please note: You will not be able to delete a Division that is linked to a job posting or career fair registration:

Selecting a Division
Once you add a division, you'll be able to easily associate a job, interview schedule, or in-person fair registration with any division.
This option will be found on the Basics page when creating or editing your job posting.

Filtering on Divisions
You'll also be able to filter by Divisions on your Jobs page. To do this, click on Divisions from the top toolbar and select which division you'd like to filter your view by.