To save time on repeated searches, employers can create a saved search based on criteria selected. Saved searches are available on the Search Students page, Career Fairs search page, and the On Campus Interviews page.
The steps to create a saved search are similar across all three pages, despite differing search criteria.
Note

: When saving a search, you are

not

saving your search results––you are saving the set of search criteria. If you re-run a saved search at a later date, your results may change, as searches are based on current data in Handshake.
To create a saved search, follow the steps below.
1. When you have selected a set of filters and/or column sort order you'd like to save for future use, click on Save These Filters at the top of the filter bar.

2. A popup box will appear - enter a Name and Description, then click Save when you're ready to save.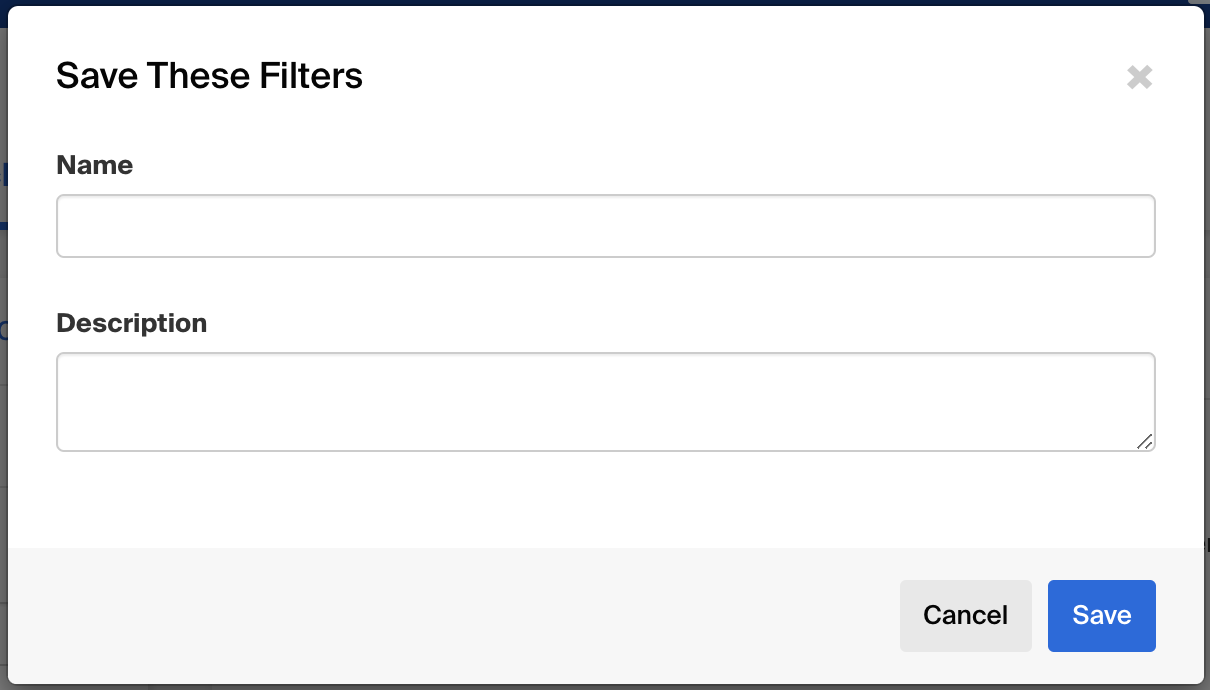 3. You can now access these saved filters at any time by clicking on My Saved Filters at the top of the filter bar.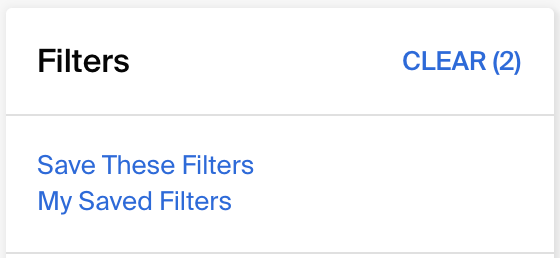 When you click My Saved Filters, a popup will appear with a box of available saved searches for you to choose from. Click on the name of the saved search for a detailed list of criteria for that search.
Once you have selected the saved search you'd like to use, click on Apply Filters.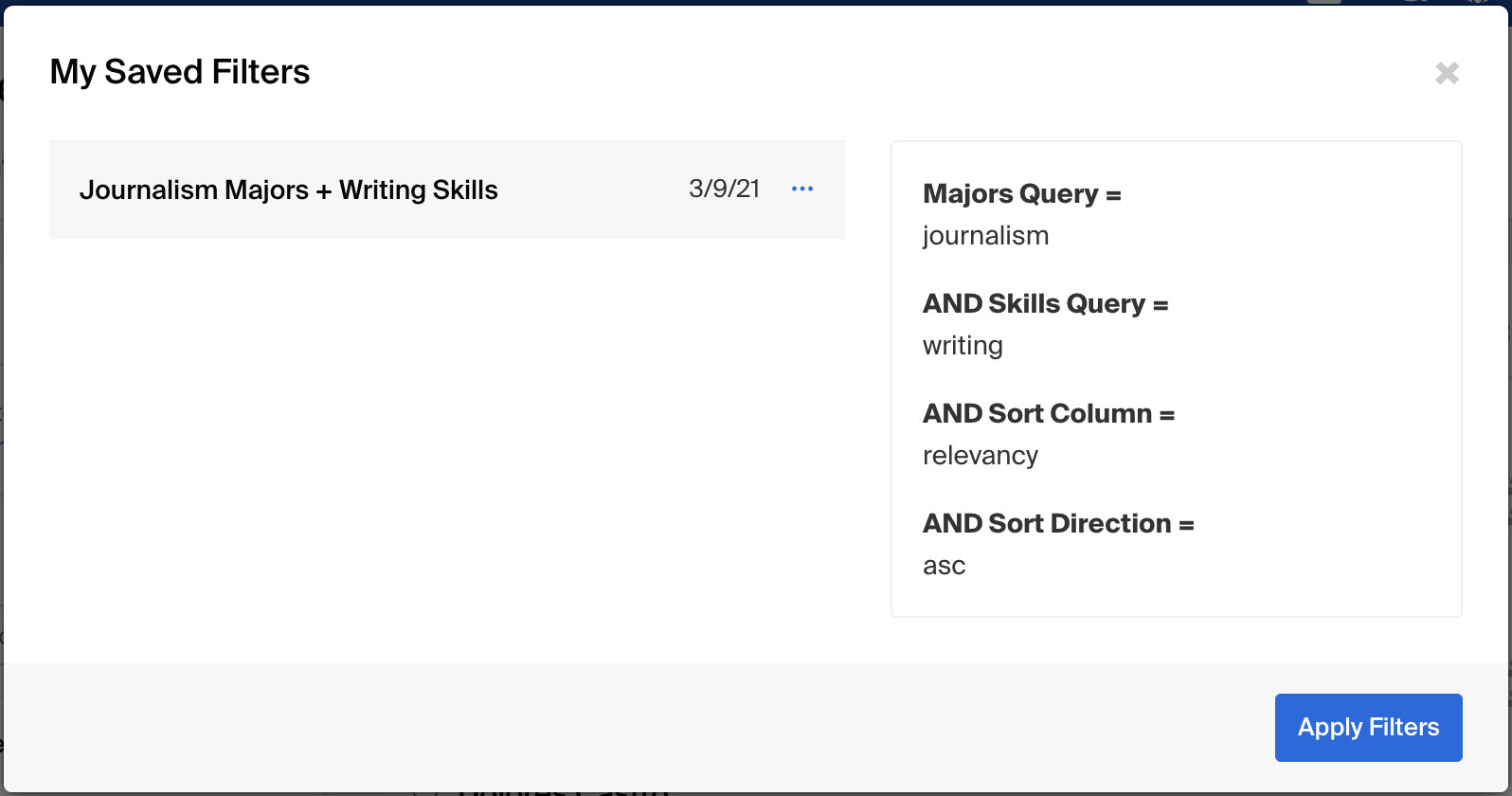 This will automatically repopulate your page with those saved filters.