To contact, email, or message applicants to your job, first choose the particular Job or Interview you're interested in to access the direct list of students that have applied. (Read more about how to do that here:  How To Access Applications from Job Postings and Interviews)
You can select checkboxes next to the candidates you'd like to contact, or select the topmost check box to highlight all applicants. Once you have done this, you will have the option to Message Applicants, Download Applicant Packages or Download Applicants Data to CSV. (There is also an option to Download Applicant Data into a Zip file in the More Actions section) 
Important Note: New or existing employers with a Trust Score of N/A or lower than 80 will not have the ability to directly message students in-app. This is to ensure that students are contacted by trusted employers via Handshake. Read more on this here. 

You can message your applicants all at once by clicking on Message Applicants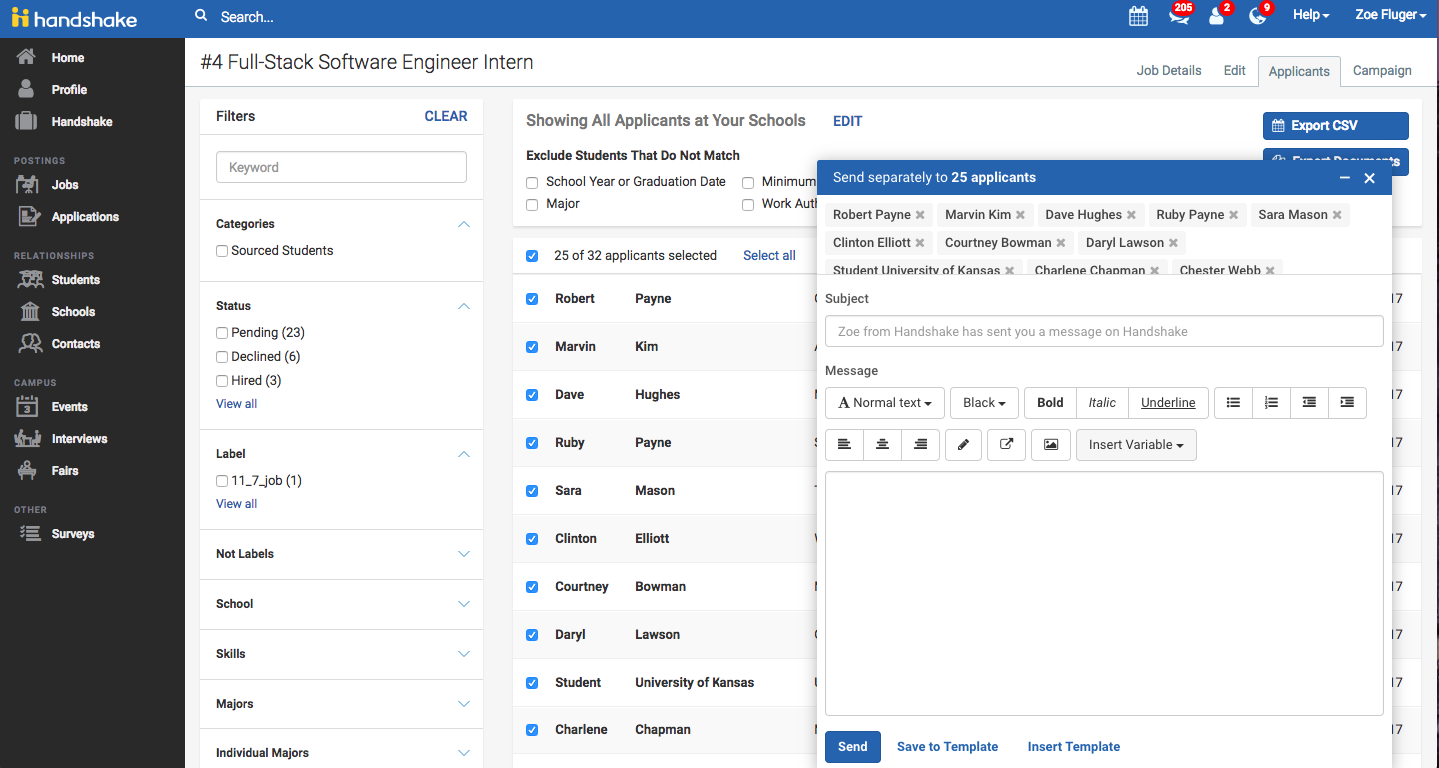 Clicking on Export CSV will allow you to download a spreadsheet of the Applicants information.

Tip: not selecting any of the applicants will download all of the applicants information from that job into the CSV


From here, you can copy the applicant contact information and email them.