Students that have taken a slot can request to swap slots with other students. They can request and respond to swaps any time during the signup period. A student can request multiple swaps.
Students will see the option Switch to Slot on open slots, and Request Swap for taken slots.

Once a swap is requested, the student can choose to withdraw the swap request.

When a student submits the swap request, a notification will be sent to both Career Services users and the student in the slot via Handshake and email (depending on notification preferences). Student information is always kept anonymous between students.
This is an example of the Career Services swap notification:

This is an example of what the student receiving the request will see: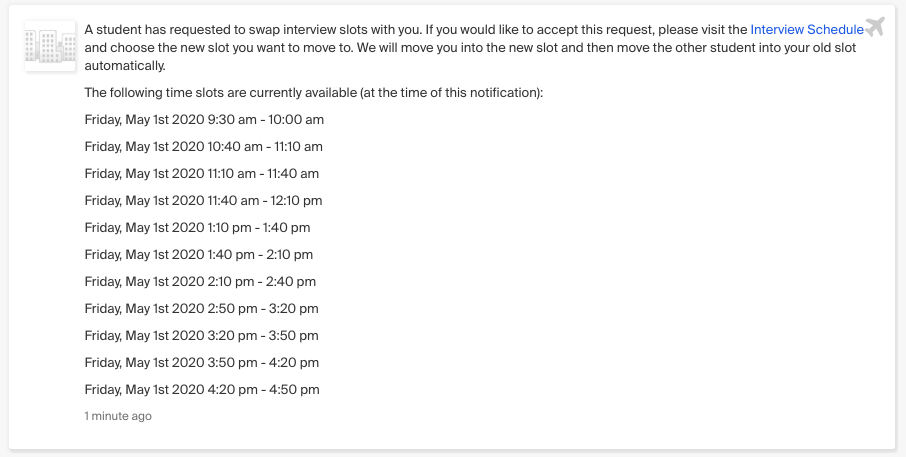 If the student receiving the request would like to swap, they can visit the interview schedule and click Switch to Slot to take a different slot. If they would prefer to decline, they can click the link to decline the request.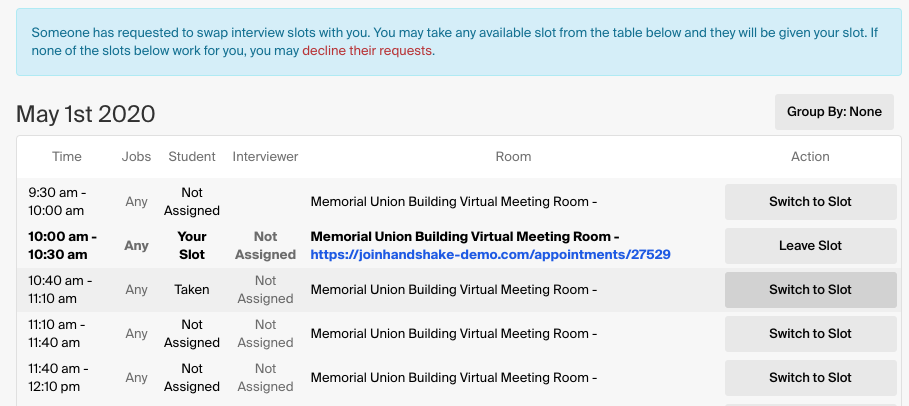 Once they choose a new slot, the swap is executed. Other swap requests by the student requesting the swap are canceled.