As soon as RSVPs are received for either an event or fair, you can message and follow up with your attendees.
1. Navigate to the specific event or fair and pull up your attendees. For steps to access your RSVPs for either an event or fair, refer to Accessing Event and Fair RSVPs.
Tip: use the filters on the left of the page to narrow down the displayed list, and click the column header titles to sort and organize your RSVPs as desired.
2. After sorting your RSVP list, click to check the box to the left of each individual attendee you'd like to message. You may also select the checkbox next to Name at the top of the list to select all listed attendees.
When at least one attendee has been checked, bulk actions will appear at the top of the list:

Message Students
Add Label
More

Remove Label
Download CSV
Download Resumes
Download Resumes: Zip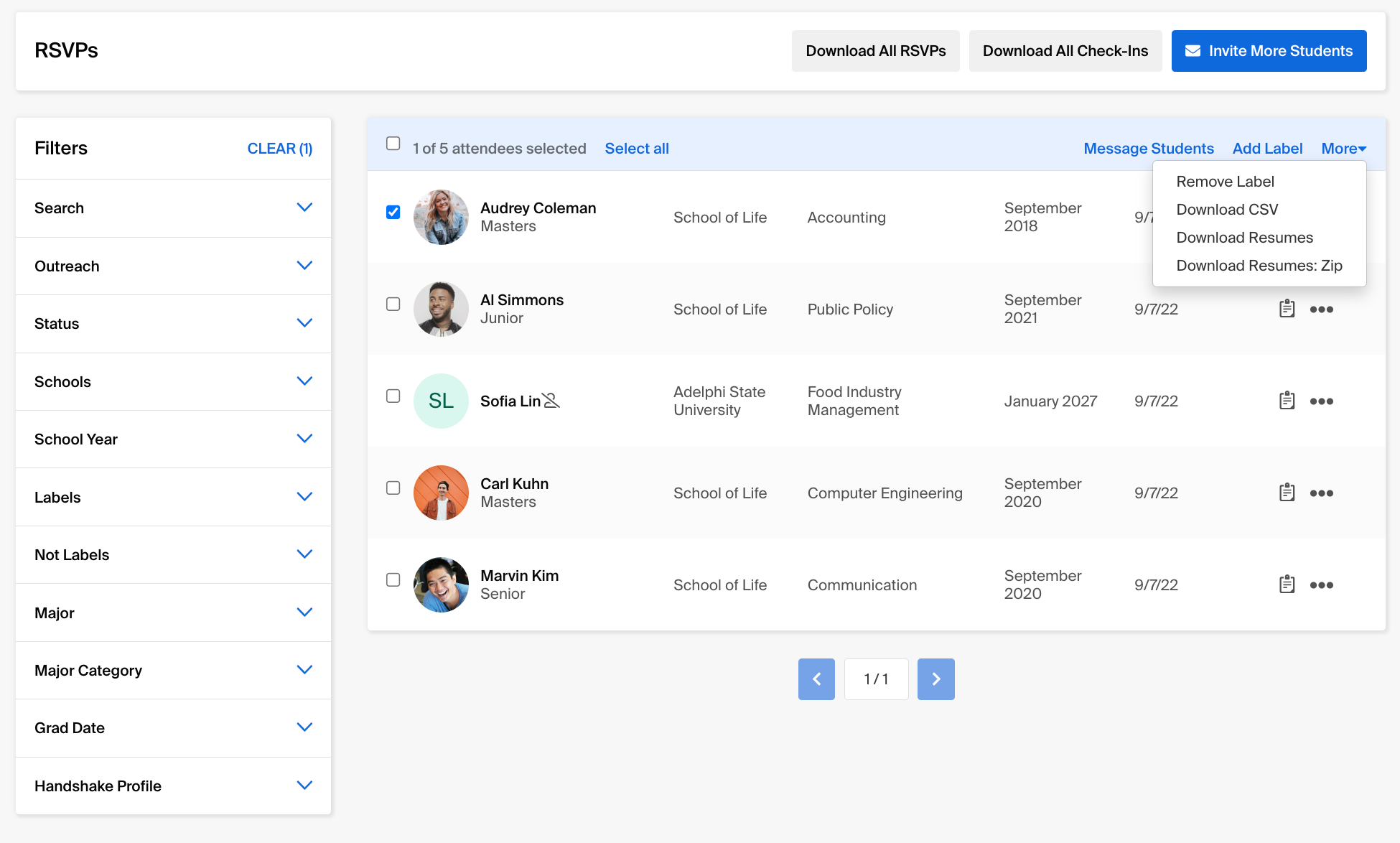 3. Click on Message Students in the bulk actions to send the attendee(s) a message. A message popup box will appear on your screen and allow you the ability to create your message.
Click Save to Template at the bottom of the message popup box to save the message as a template, if desired. This will allow you to reuse the message content quickly in other messages.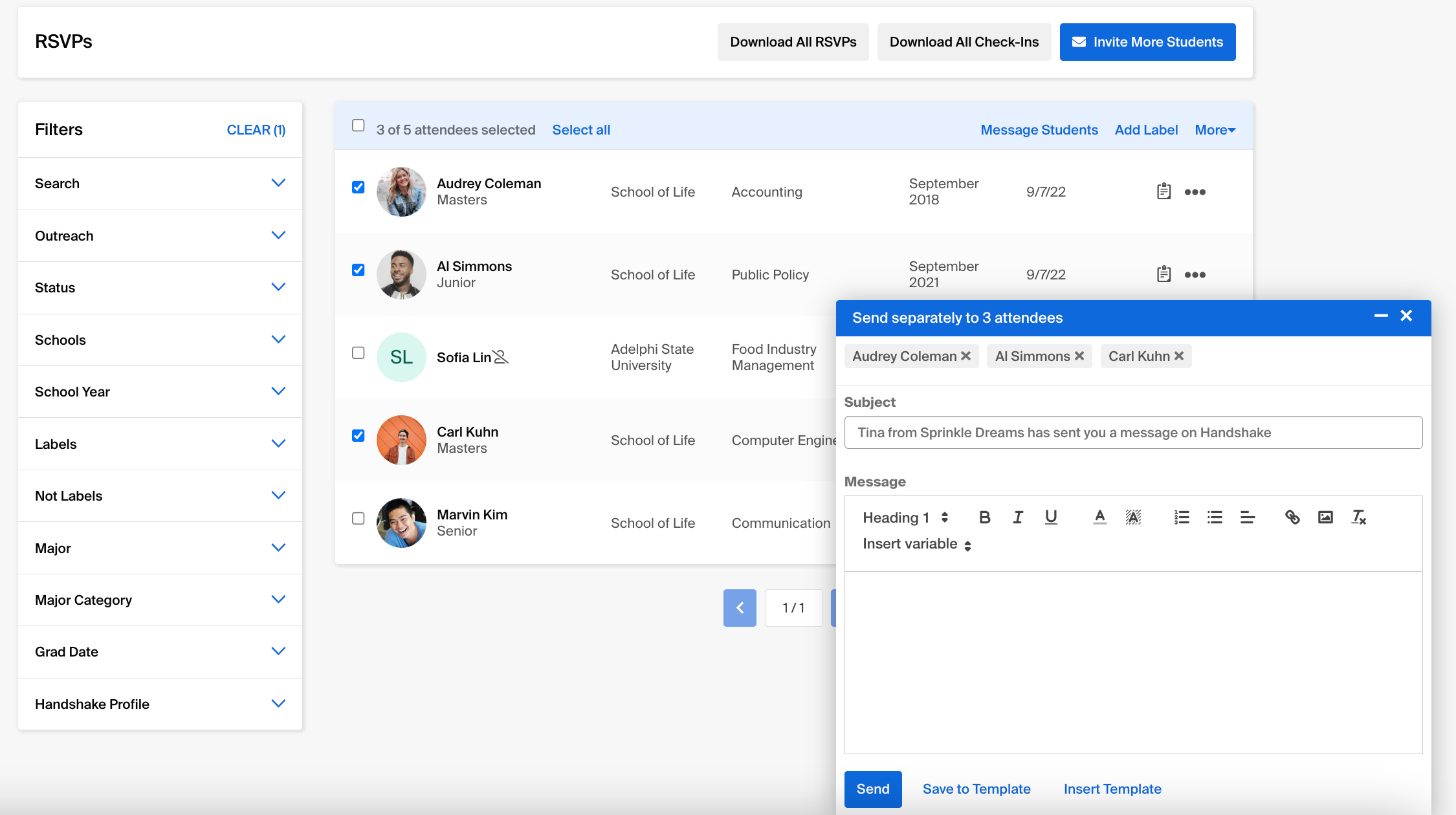 4. Click Send to send your message to the attendee(s). A pop-up will load to confirm you'd like to send the message. Click Confirm in the lower-right to proceed.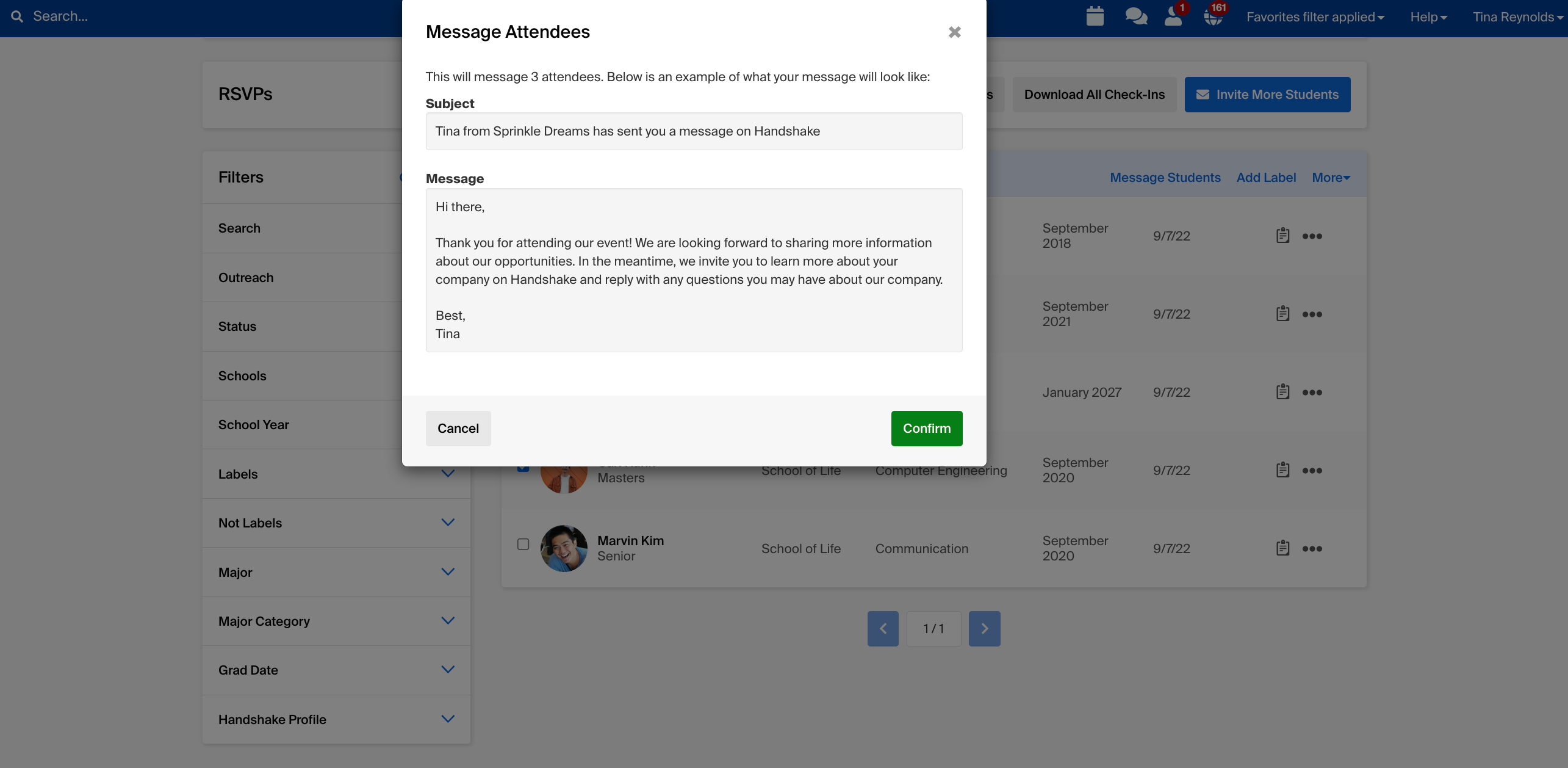 This message sends separately to each attendee. Attendees will not see the recipients of this message.
To review your sent, received and archived messages in Handshake, refer to How Do I Access My Messages?.