To improve the speed of your team's workflow on Handshake, we encourage the use of messaging templates on Handshake. You can use templates when creating campaigns to quickly add commonly used language across your team.
Here are the steps to creating, saving and using templates on Handshake.
1. Navigate to the message creation of the campaign tool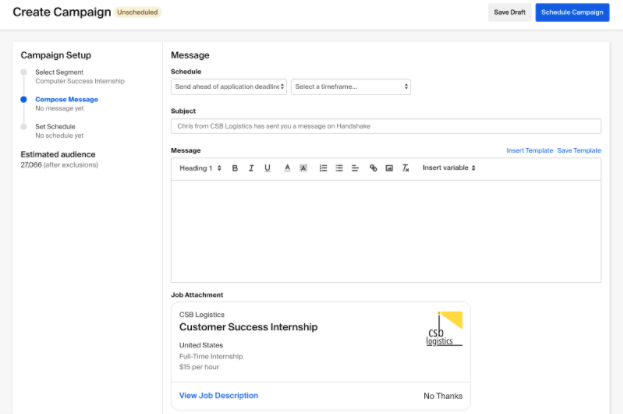 2. Create a message that can be used across your team, and click the link to "Save Template"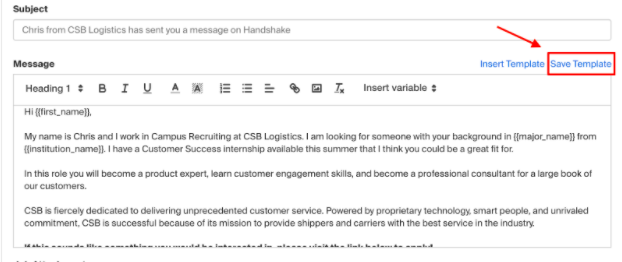 3. Give your template a name and click "Save Template"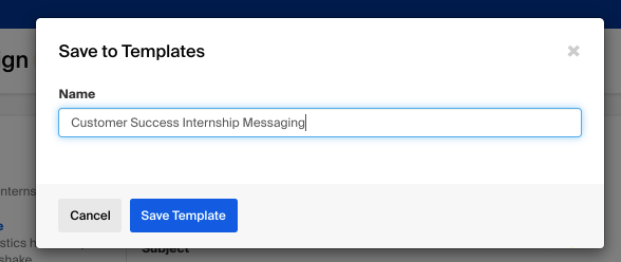 4. In the future, this template will be available to all premium users on your Handshake account when they click the link "Insert Template" in Campaigns.
Note: you will see the templates you create listed under "My Templates" while other users will see them under "Team Templates" and vice versa.