If you are the current Owner of your company's profile on Handshake, and you're looking to transfer ownership from yourself to another user, you can easily do so by following the steps below.
1. Click on your name in the upper-right corner of the page and click Teammates from the dropdown menu.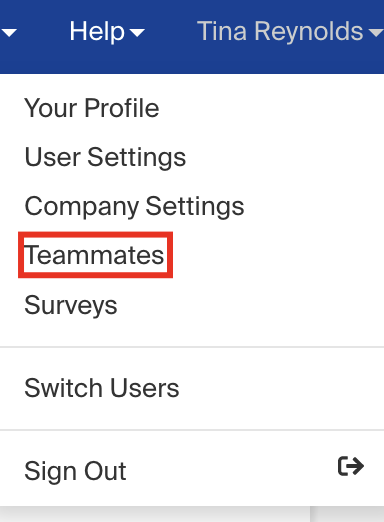 2. Locate the teammate you'd like to transfer ownership to, click the three dots menu to the far right of that row, then click Transfer Ownership.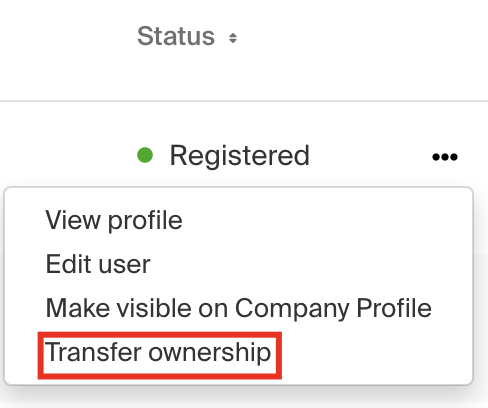 3. A module will pop up, asking you whom you'd like to transfer ownership to. Click into the dropdown menu to search, or select the user you'd like to make the new Owner of the company profile.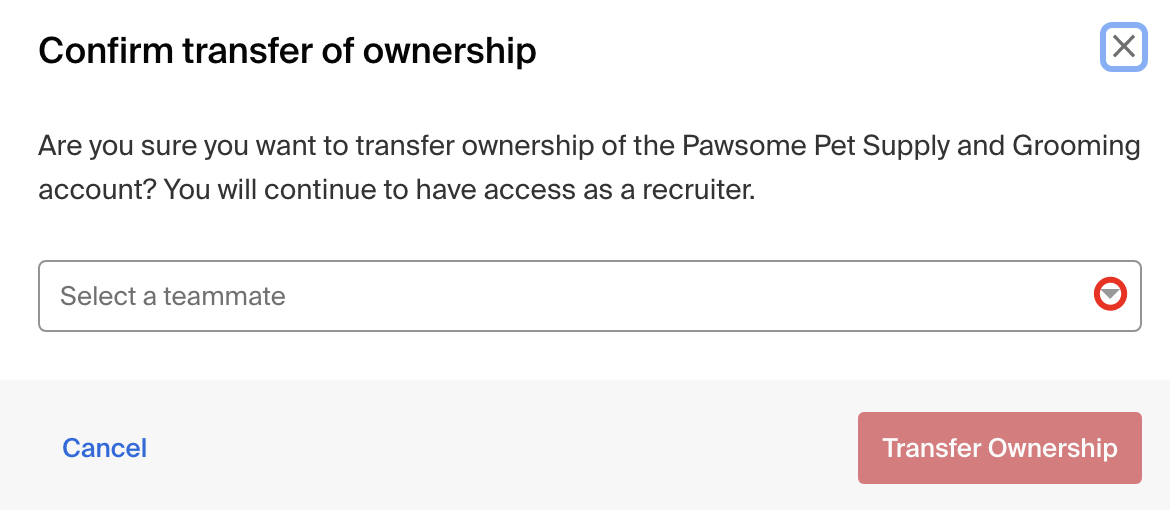 4. Once the user is selected, click on Transfer Ownership to perform this action. The selected teammate will automatically be made the Owner.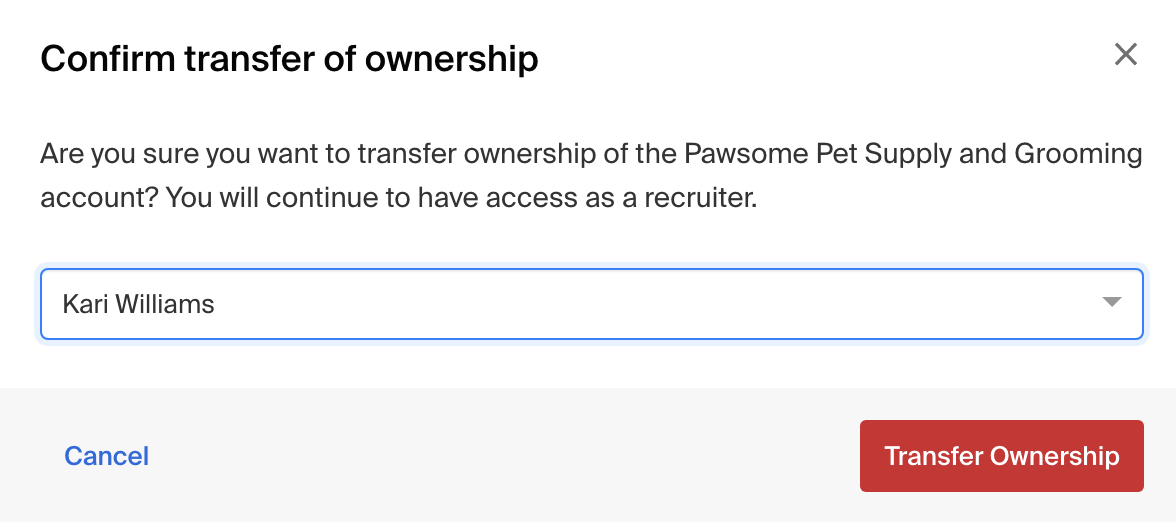 Note: this will transfer over 100% of ownership to the user selected. You will no longer have Owner roles once this action is performed.
Ownership can only be transferred to another user that's already connected to your company's profile on Handshake.
If the teammate does not have their own Handshake user account yet, they can sign up or you can share an Invite Link with them.
Note: if you aren't the current Owner, and ownership needs to be transferred, please reach out to our Support Team for assistance.