Important Note: this is only an action that can be performed by the Owner of a company profile. To learn more about Employer Roles, we recommend checking out this article: Employer Roles & Admin Tools
If you're a Premium Employer Partner, refer to Role Based Access: Managing Roles.
For specific guidance on deactivating or re-activating an account, refer to How to Deactivate or Reinstate Teammate Accounts.
To change a Teammate's role, use the steps below:
1. From any page on Handshake, click on your name in the upper-right corner and select Teammates from the drop down menu.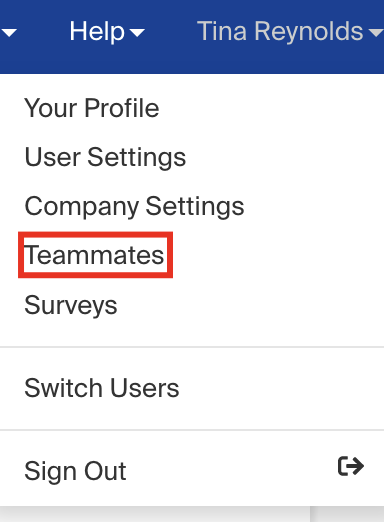 2. From here, locate the user that you'd like to manage. Click the three dots menu to the far right, next to the Status column, and click Edit user.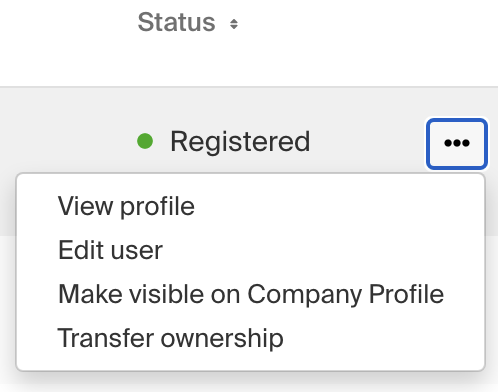 3. On the page that loads, locate the Role, below Bio, and click the dropdown menu, then click the desired role.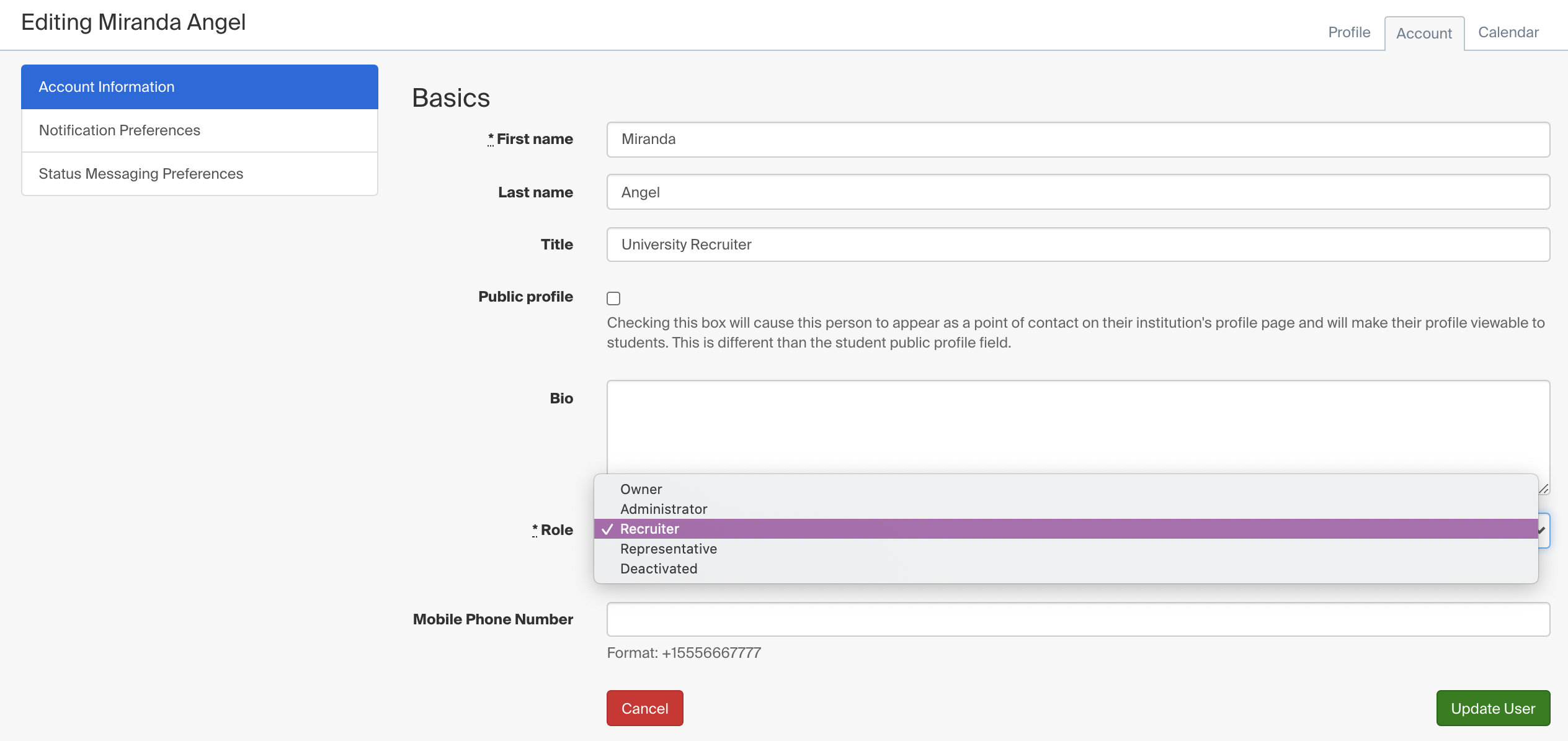 4. Click Update User in the lower-right of the page to save your changes.