Handshake encourages you to export your calendar to help keep track of upcoming Handshake events, appointments, and more by using the URL in your Settings.
To initiate the export, click on your account icon in the top right of Handshake, then click on Settings & Privacy: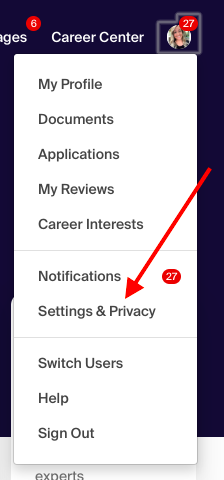 This will load your Account Information. Scroll to the bottom of that page to the section titled Calendar Export. From this section, you can either copy the displayed link to export live updates from Handshake, or you can use the blue link to download a static link.
Please note that the static link is not updated automatically!