If you'd like to apply for a job on behalf of a student, follow the steps below to add the applicant!
1. Navigate to the desired job posting in Handshake.
2. On the left of the job overview page, locate the Actions list, then click on Add an Applicant.

3. In the pop-up that appears, you'll need to select the desired student. Student names are displayed in alphabetical order, and you'll only see the first 25 students listed. To add a student that isn't displayed, simply type their name or email address into the text field.
Since you are applying on behalf of the student, you do not have to select a document to attach.
Please note: applying on behalf of the student does override any qualifications/preferences/deadlines that are set on the job.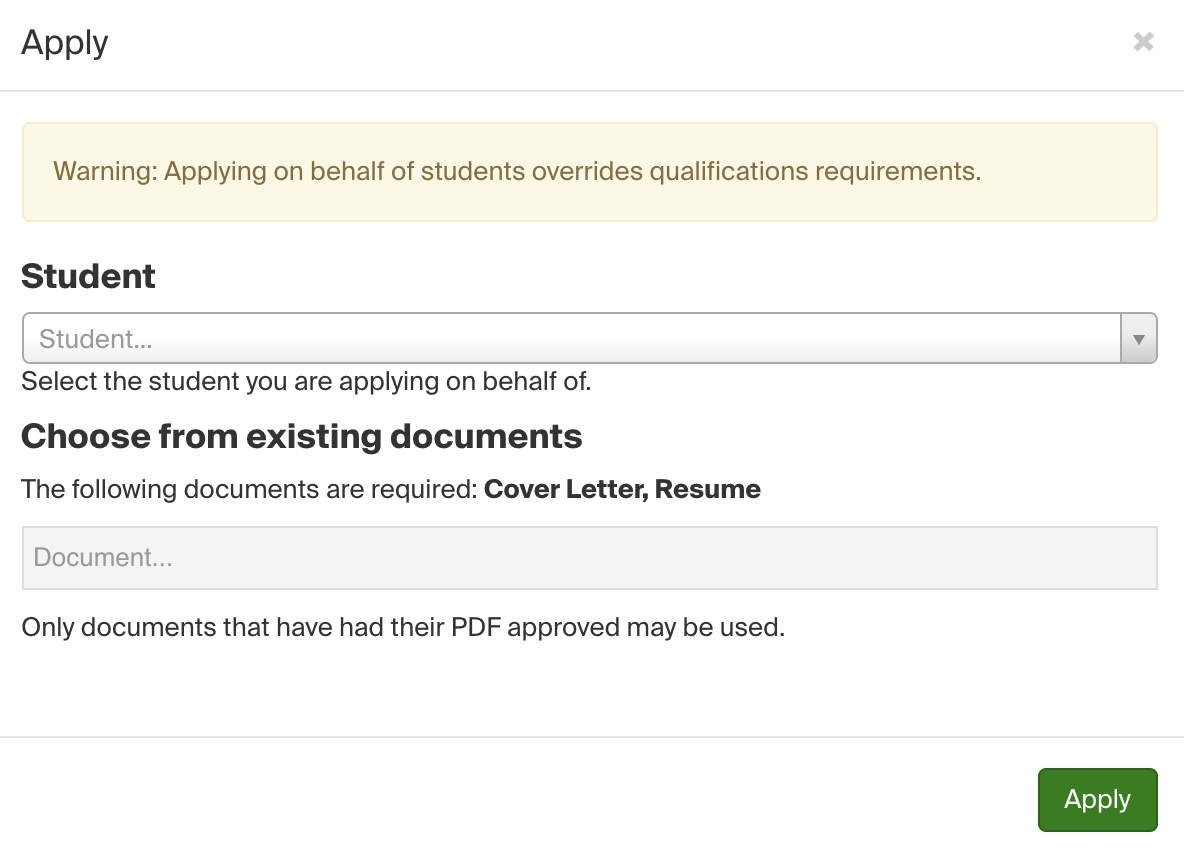 4. Click Apply in the lower-right corner of the pop-up when you're ready to submit. You'll see the page refresh with a confirmation of submission.

If you'd like to see who created an application or when it was submitted, you can click on the applicant from the applicant list, then observe the information in the column "Created By".