In order to ensure students have a positive experience searching for and applying to jobs, we updated the Jobs page layout and filtering.
When students navigate to the Jobs page, they previously landed on an unpersonalized job search experience with results that are not reflective of the students' skills or interests. As a result, most students (88%) ended up applying filters or keywords to find jobs. However, many students voiced that filters are confusing and unintuitive.
The new Jobs page provides personalized highlights per student based on their interests and introduces a more intuitive filter design and page layout.
On the left, students are presented with a list of all jobs approved at their school. Students may click on a job to load the full job posting on this page and apply.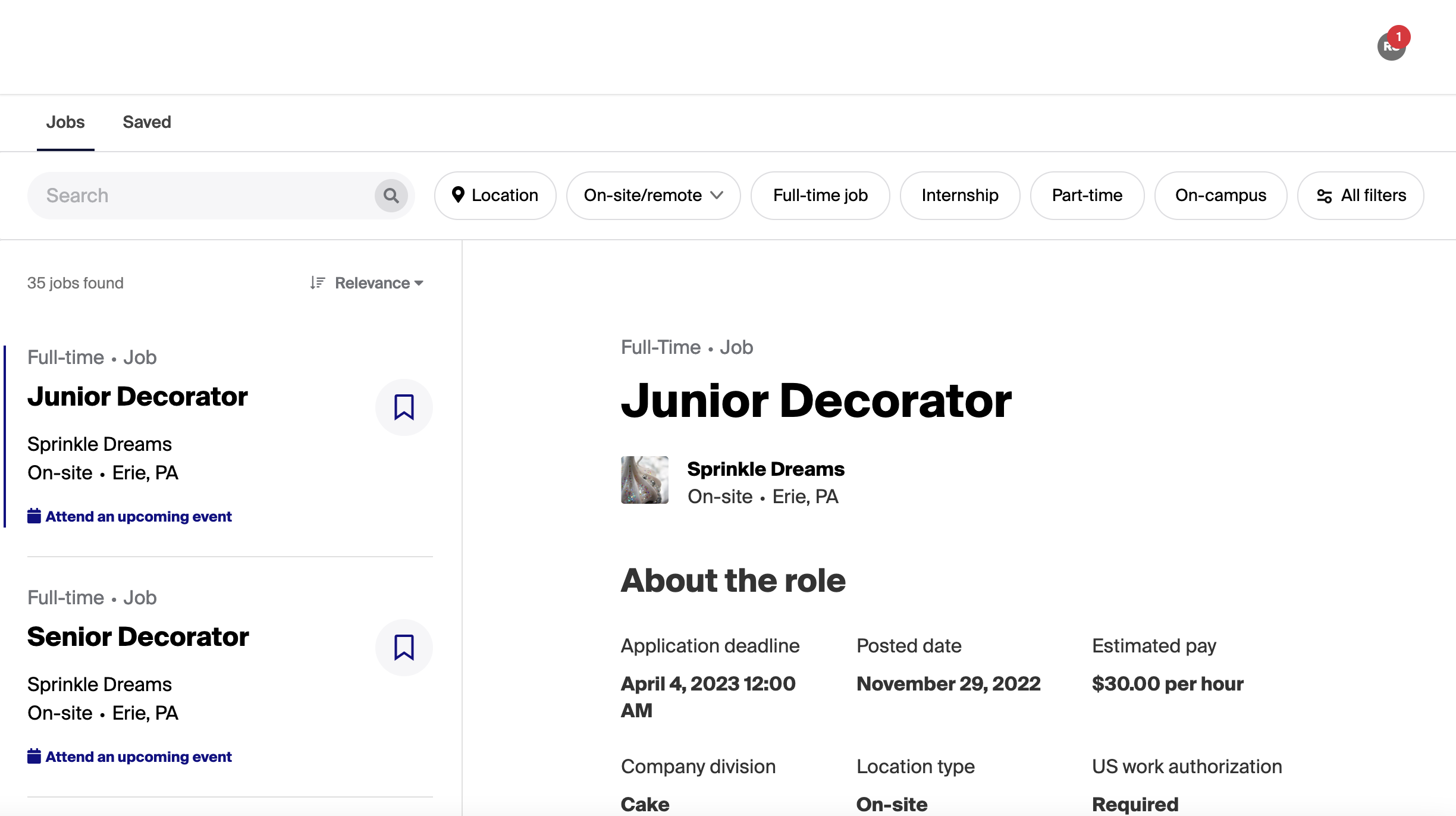 Jobs matching selected interests
On the left of the page, above the list of jobs, a message indicates how many job postings match their currently selected interests. Students may click the pencil icon to the right of this to update their interests.

Filtering for jobs
Above the job posting information, students may filter job postings using a keyword search or one of the pre-built filters. Click All Filters to select from more filters, including Employer Preferences, Work Authorization, Industry, Job Function, Major, Employer, and Labeled by your school (jobs with public labels).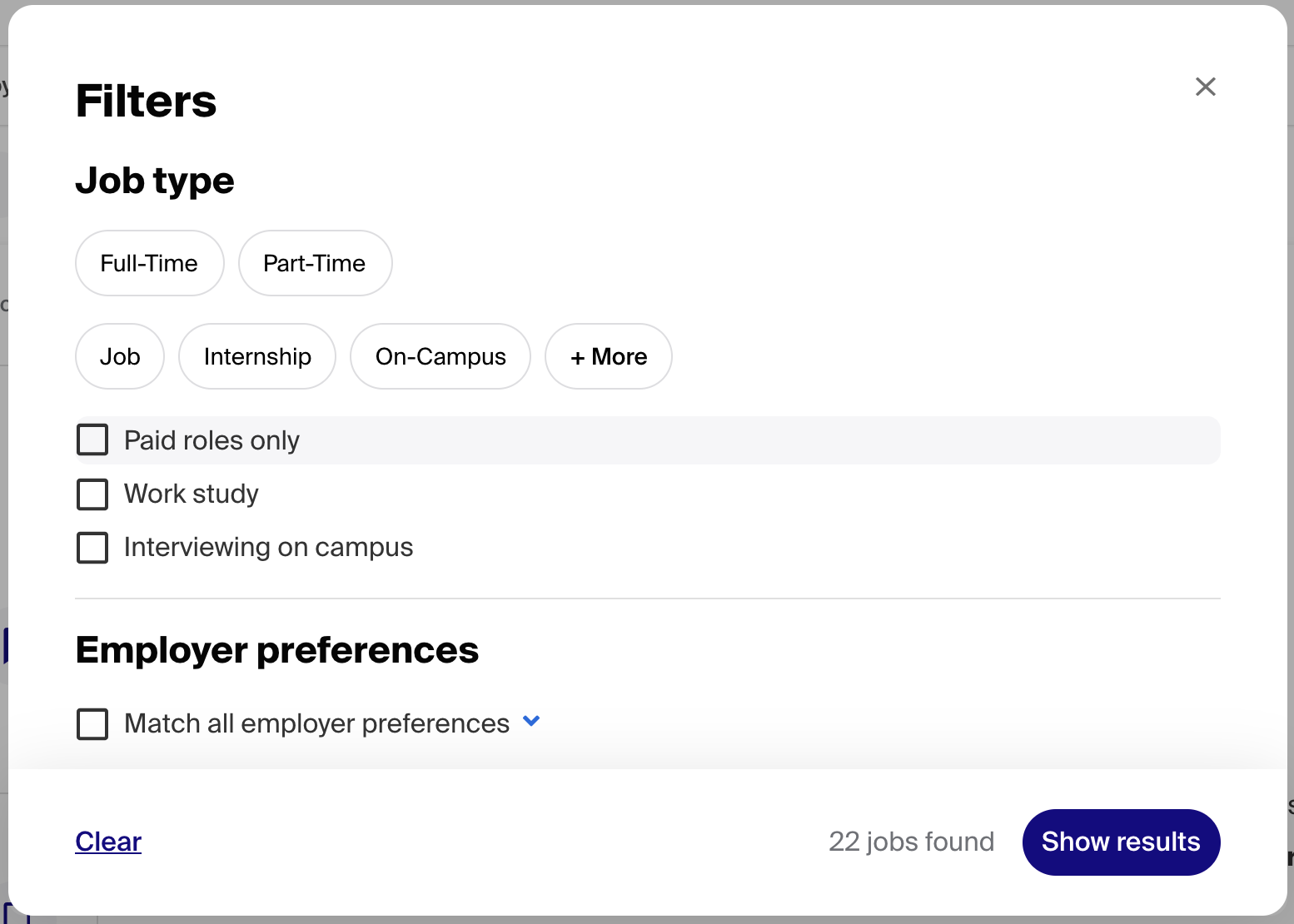 Additional Student Resources