Please note: Premium features are for Handshake Premium accounts only. For more information, please check out this resource!
Make sure that your event is setup to use Handshake Video by reviewing the steps here.
When using Handshake Video, you will be able to launch your event video up to 60 minutes early to test audio/video connections.
To launch a virtual event in Handshake, navigate to the event overview page and look for the blue button Launch video.
Note: Only event co-hosts will be able to launch video!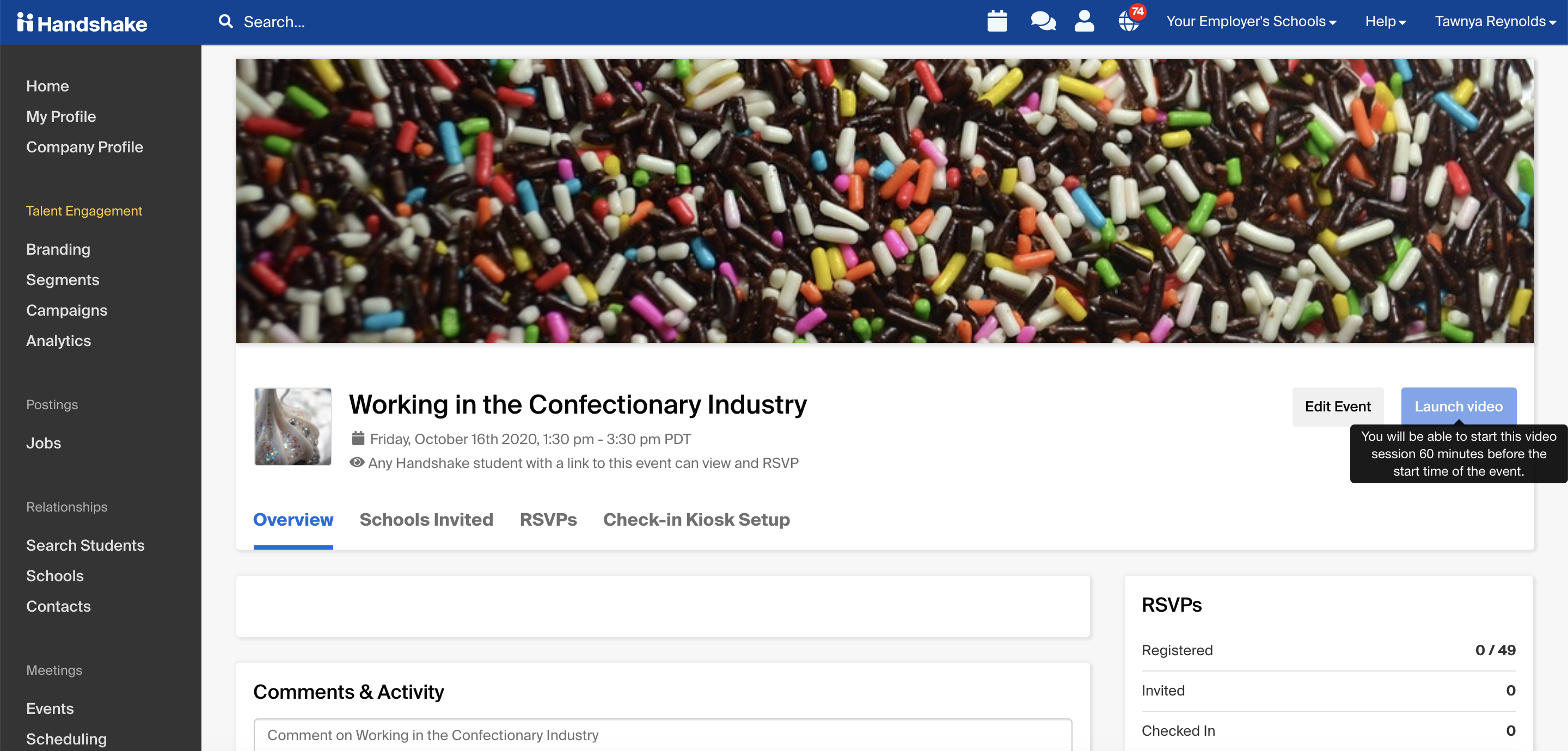 You will not be able to launch the session more than 60 minutes in advance of the start time.
If you'd like to test your audio and video prior to this, you can use our Handshake Video Test.
For assistance with video requirements and troubleshooting, please see Handshake Video Requirements & Troubleshooting (Employers).