For in-person career fairs, assigning Registration Types (booths) and numbers to your employer registrations can help students find particular employers on a career fair map and keep the fair organized!
Note: Registration Types must be created before employers can register for the fair. For more information on creating Registration Types, refer to Fairs: Create Registration Types.
From the specific career fair's overview page: 
1. Click the gray button View Registration Types, located within the Registration Types section, on the right side of the page.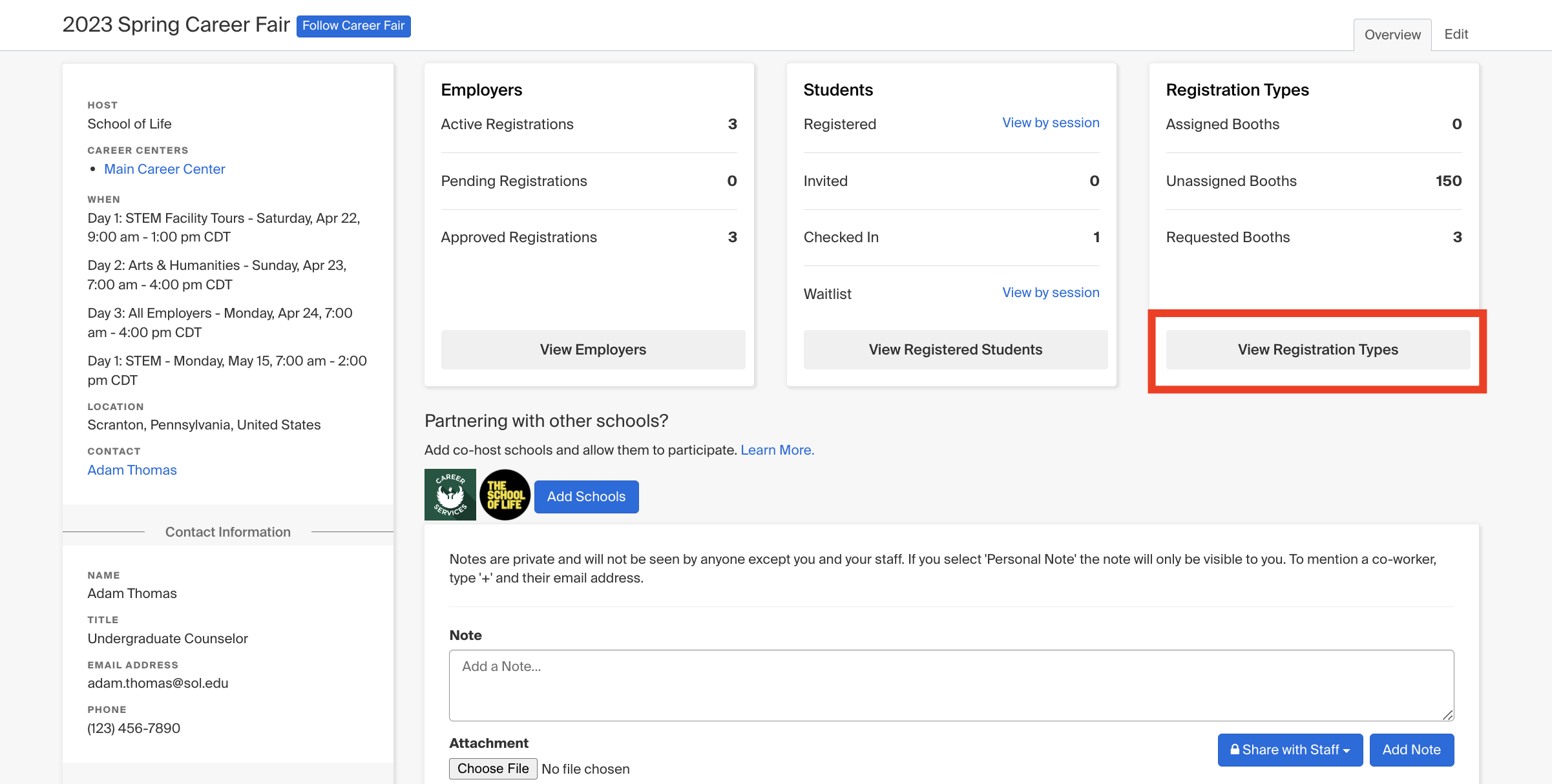 2. A list of all Registration Types will be displayed on the screen. To filter on a specific Registration Type, use the filters on the left of the page:
Keyword search
Registration type 
Room
Open Registration Types Only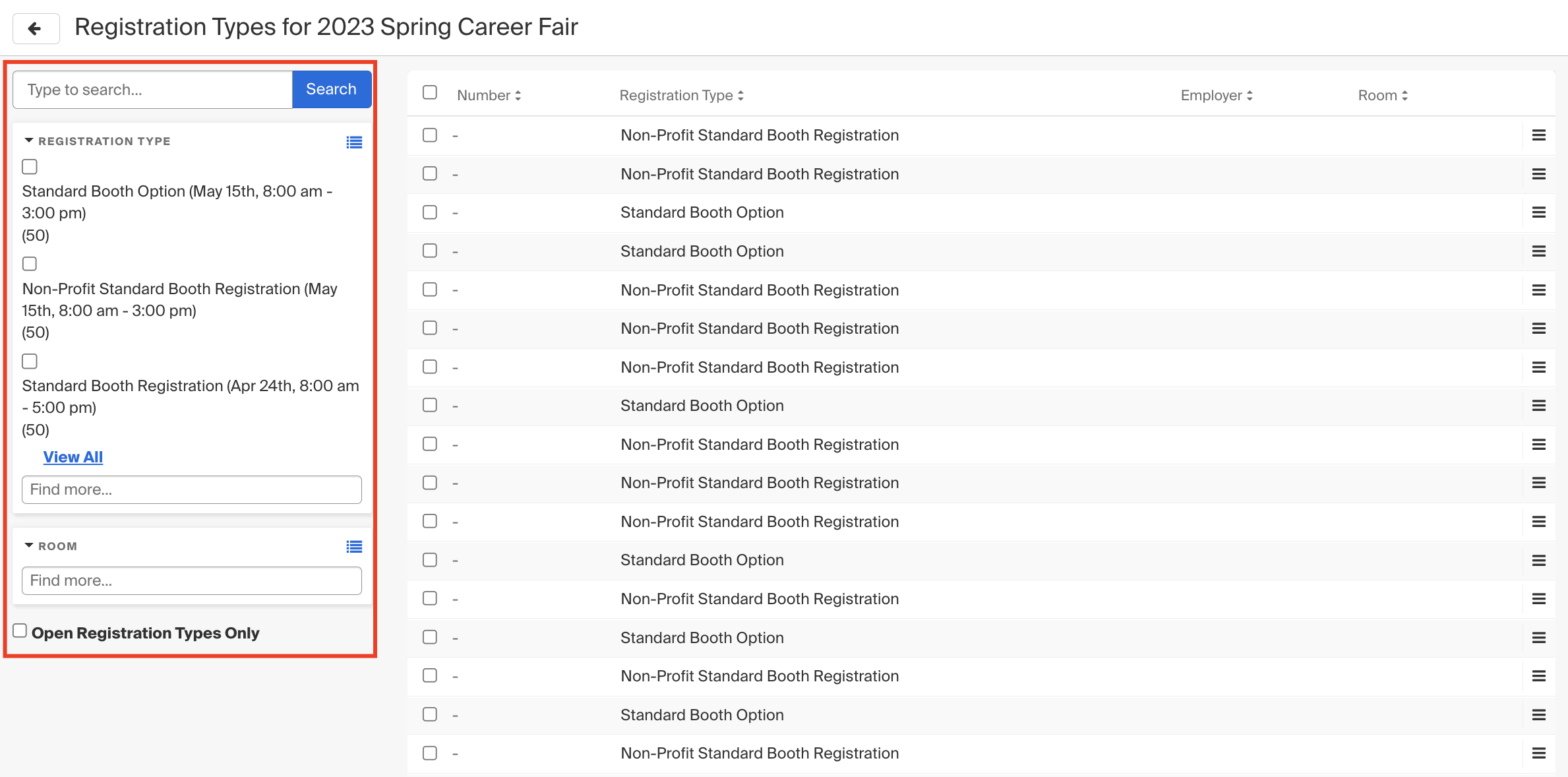 3. Click the three hashmarks to the far right of the Registration Type you'd like to assign, then click Edit.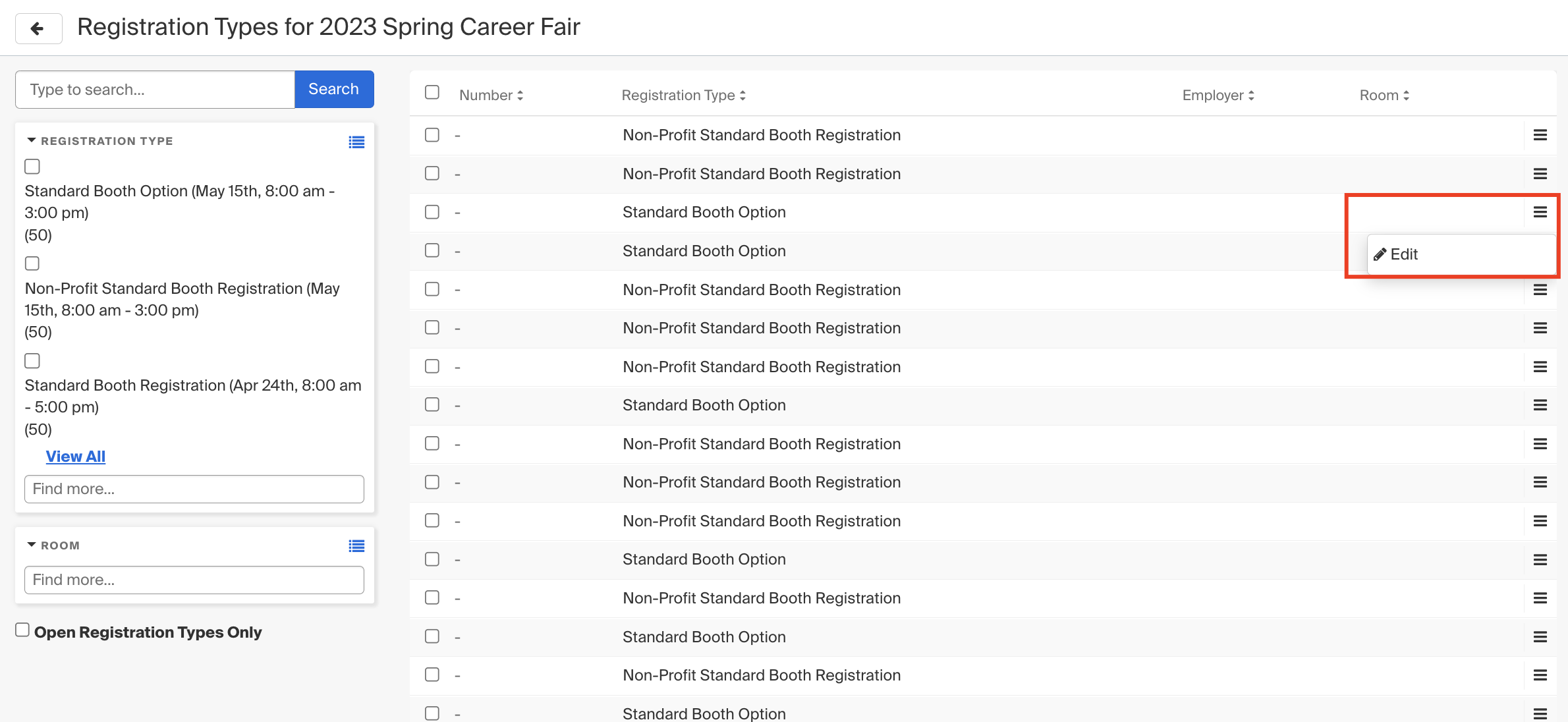 4. In the pop-up that appears, fill in the following information: 
Employer: the employer you would like to assign the booth to

Note: only employers that have registered for the selected booth option and have not yet been assigned a booth can be selected.

Number: the booth identification number you are assigning 
Room: where the fair will be located (if applicable) 
5. Click the blue Save button once the selections have been added and confirmed.
Repeat these steps for each registered employer!