After you've created an event, you can add attachments to the event. Attachments can help students view supplemental information, flyers, or anything else you'd like to include!
1. To begin, click on Events from the left navigation panel and select the specific event that you'd like to add an attachment to.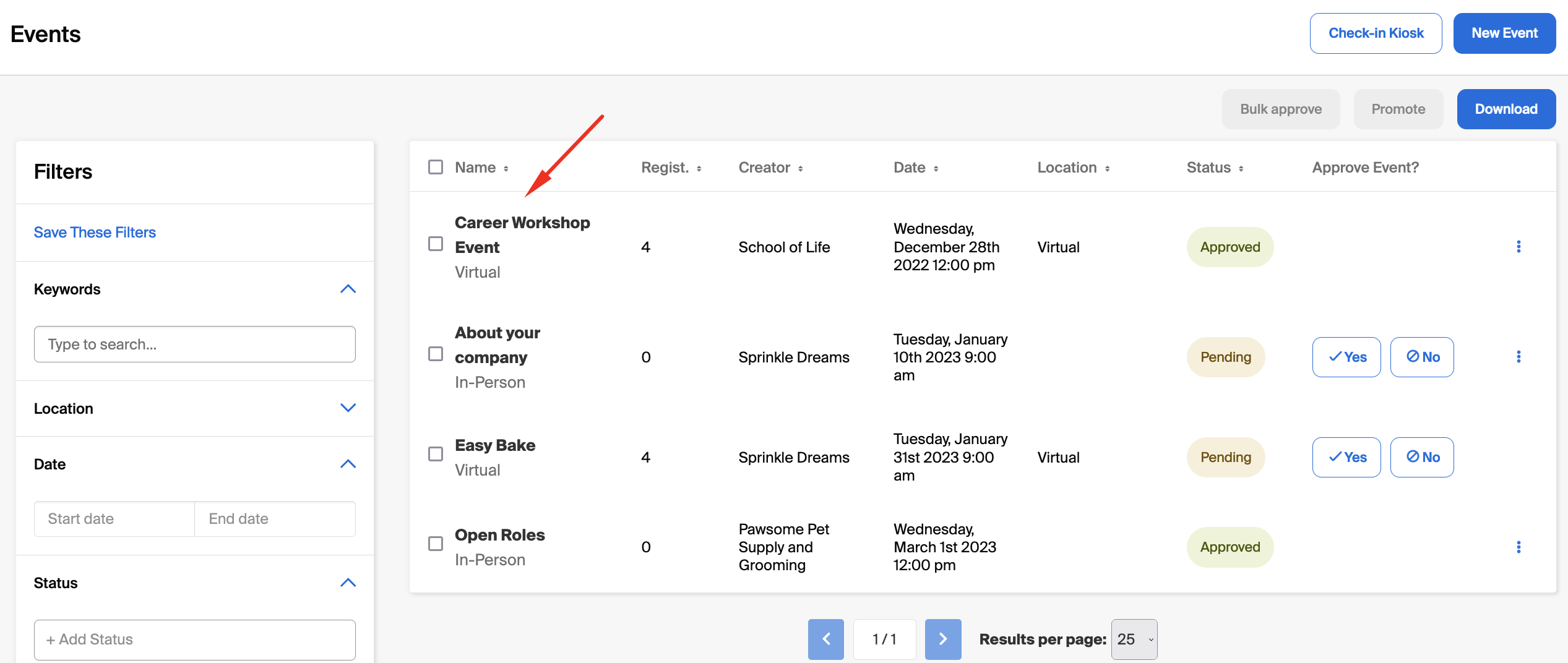 2. After selecting the event, scroll to the bottom of the page and on the left, you'll see the New Attachment button. Select this to proceed.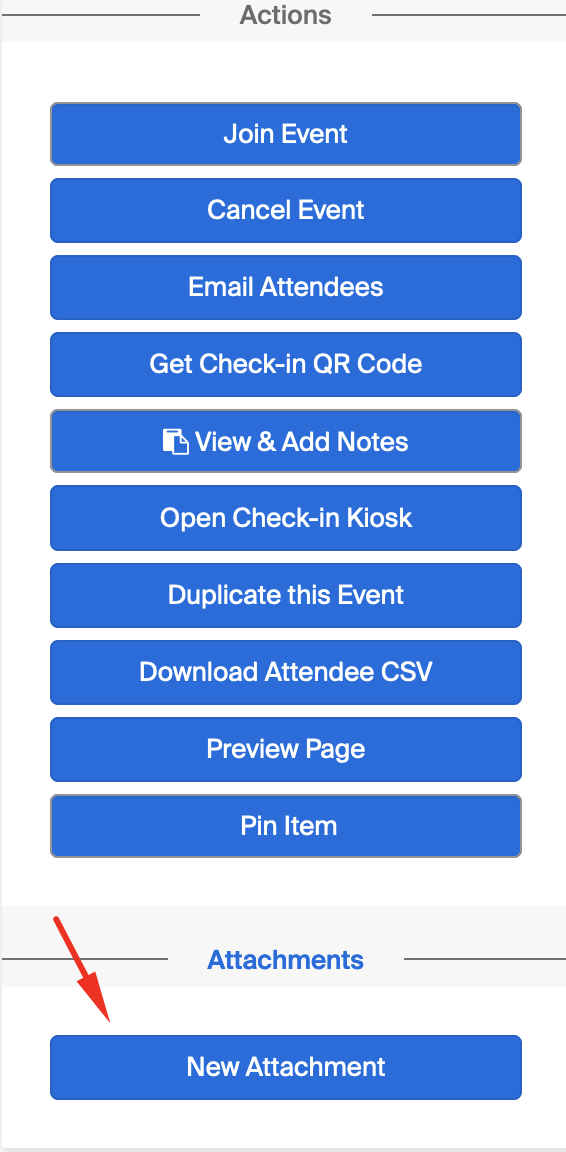 3. You'll be directed to the New Attachment page. Here, you can add the title of the attachment and browse your computer to select the attachment you wish to add. Once you've selected your attachment, select Create Attachment.

4. You'll be informed that the attachment has successfully been created. Refresh the page and you will see your attachment. You can use the tabs on the top right to navigate back to the event page or create a new attachment. You can also Edit or Download the attachment. If you click Download, the attachment will appear in a different tab in your browser.

5. If you click Edit, you can change the name of the attachment, upload a new file to replace this attachment or Delete the attachment.

6. When you navigate back to the event page, you will see the attachment listed on the bottom left corner of the page.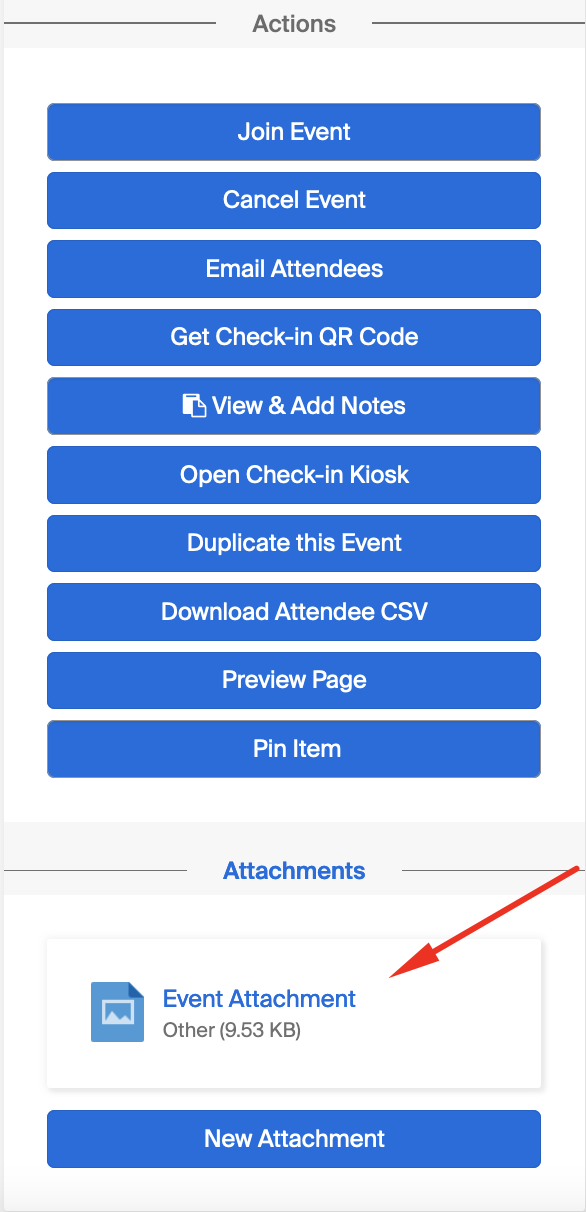 Note: If at any point, you wish to delete the attachment, you can select Attachments, which will take you to the page that lists out your attachments, as well as the option Edit or Download the attachments. Select Edit to delete the attachment.