If your office has created on campus employer accounts in Handshake, those accounts will not have a staff member to approve other staff members as they request to join Handshake. This workflow will walk you through finding those pending staff members and adding them to the account so they can use Handshake as an employer user!
Save a search in your contacts to help you identify these users because you will not get a notification when these users request access to their employer account.

Set your filters to User Status = Pending and adding your email domain in the search bar.
Click "Saved Searches"
Give your Saved Search a Title

Click on a Contact. In this example, we will click on Tamara: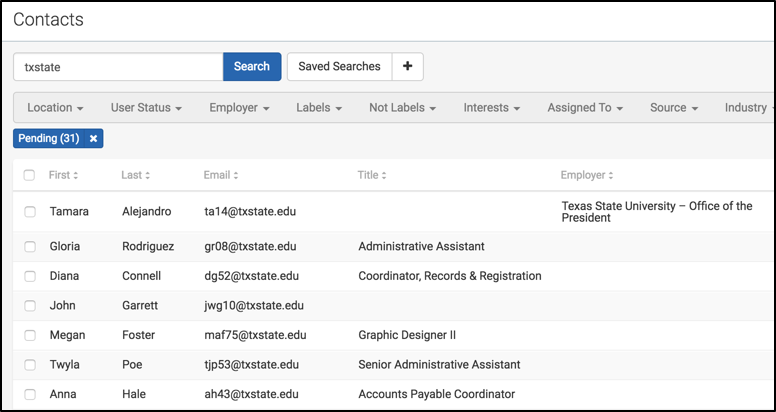 Click on the blue button called "View User Profile":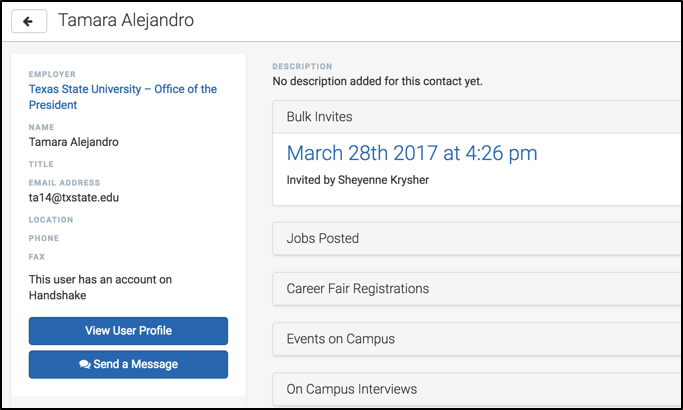 Copy the email address (1) and click the blue hyperlink called "on this page" (2):

Paste the email address into the box that says "Add Existing user by email…"

Click "Add User". You will see this green ribbon appear, letting you know the staff member was added to the account.