For interview schedules taking place across multiple days, you can have a different interview template for each day, allowing you to customize the length of interview slots per day.
To build out a schedule with multiple templates, first select Interviews from the left hand menu.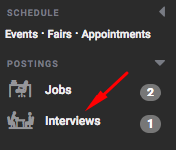 Next, select the interview schedule you wish to build.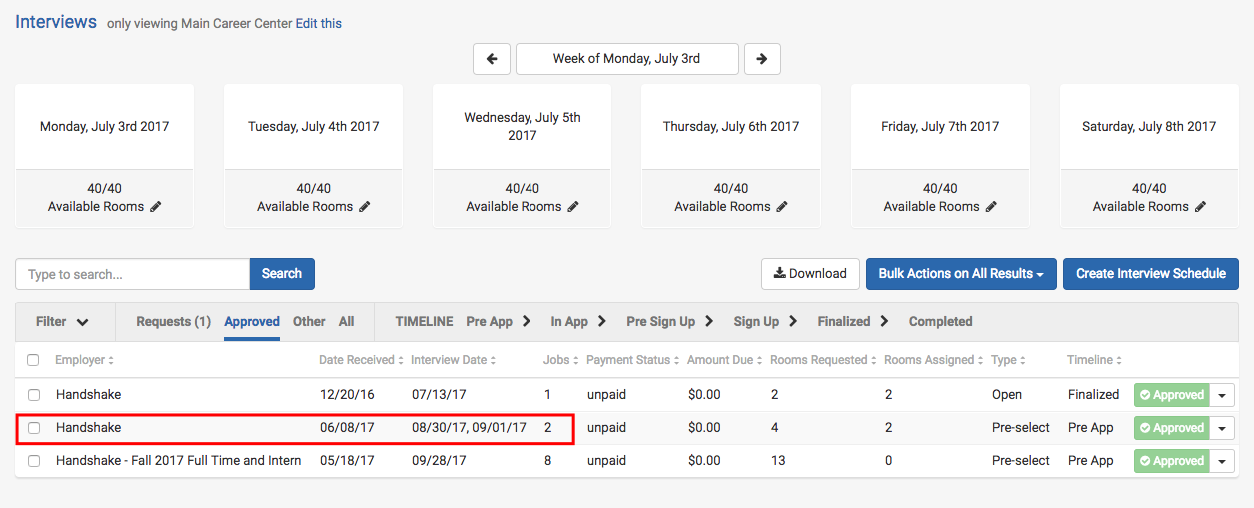 Under Actions, you can now select Build Interview Schedule Slots .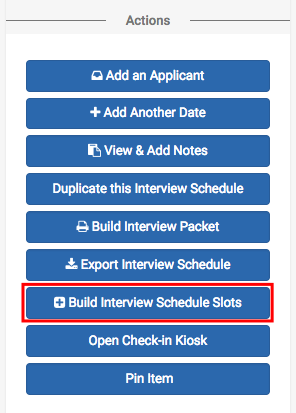 Doing this will open up a pop-up window, where you will see all the dates for the interview schedule, and can assign the rooms per day. To choose your template, select the drop-down Template menu, where you can choose from all of your pre-built interview slot templates. (You can learn more about building interview templates here )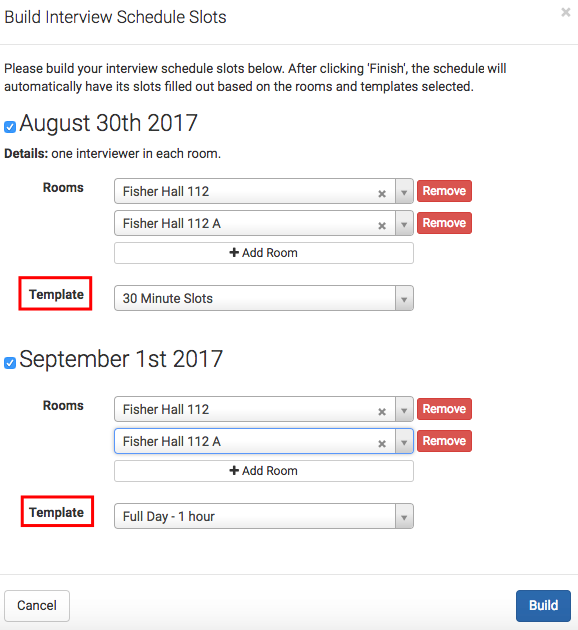 Once you've made your selections, you can select Build to create your interview schedule!