Invoices in Handshake provide a snapshot of the employer's registration charges as well as payment and refund activity.
Included on the invoice are details to date at the time the invoice is generated. As such, any payments received or charges incurred after the invoice is generated will not be reflected automatically.
Generating a new invoice after payments or refunds are recorded allows you to more easily determine if any payments are outstanding (any current invoice with an amount greater than £0) and help reconcile payments received.
To generate an updated invoice, follow the steps below.
1. Navigate to the fair in Handshake, click View Employers, and click on the appropriate employer registration from the list to open the registration overview.
2. Scroll to the Payment History section and confirm that payment or refund has been recorded successfully (either partial or full payment). Once confirmed, click on View/Create Invoices in the Current Invoice section.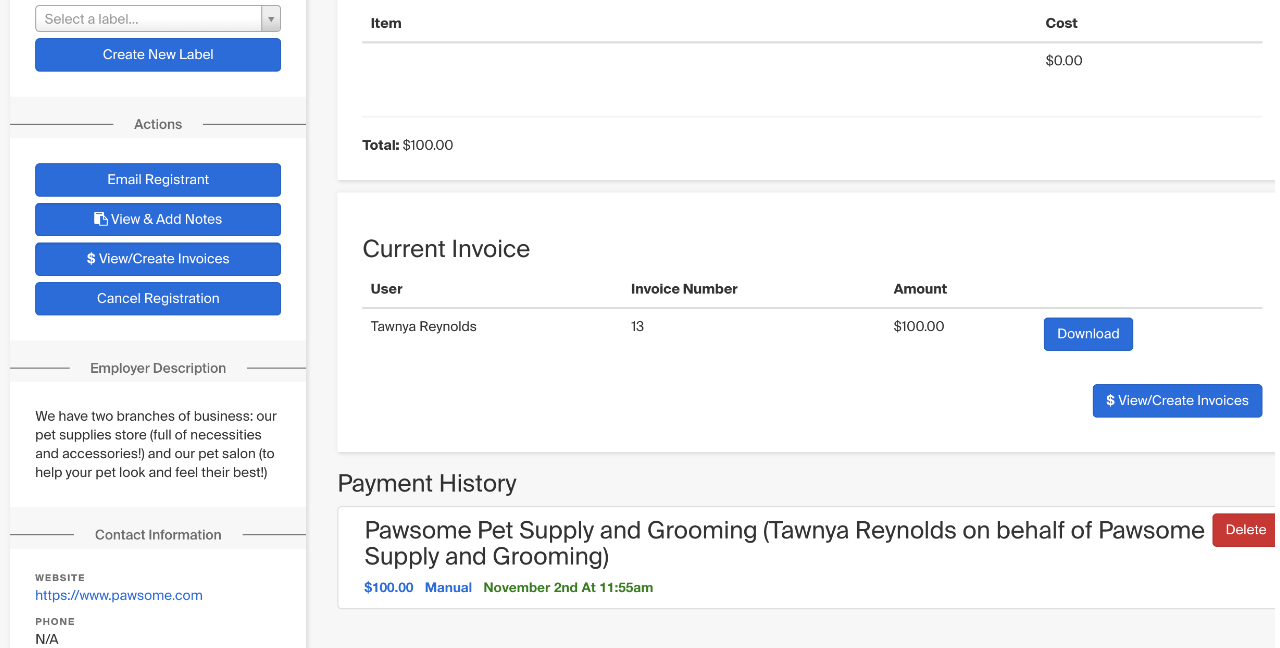 3. In the pop-up that loads, click Create New Invoice to proceed.

4. Select a recipient for the invoice and enter a custom email subject and/or message if desired, then click Finish and Send.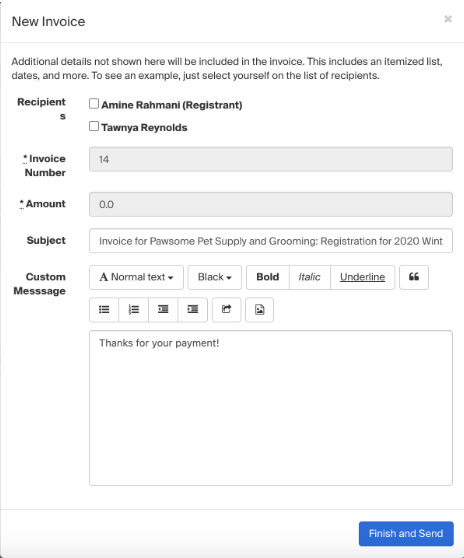 5. The email sent to the recipient will include the custom message if one was entered, payment and and refund history, and the newly generated invoice.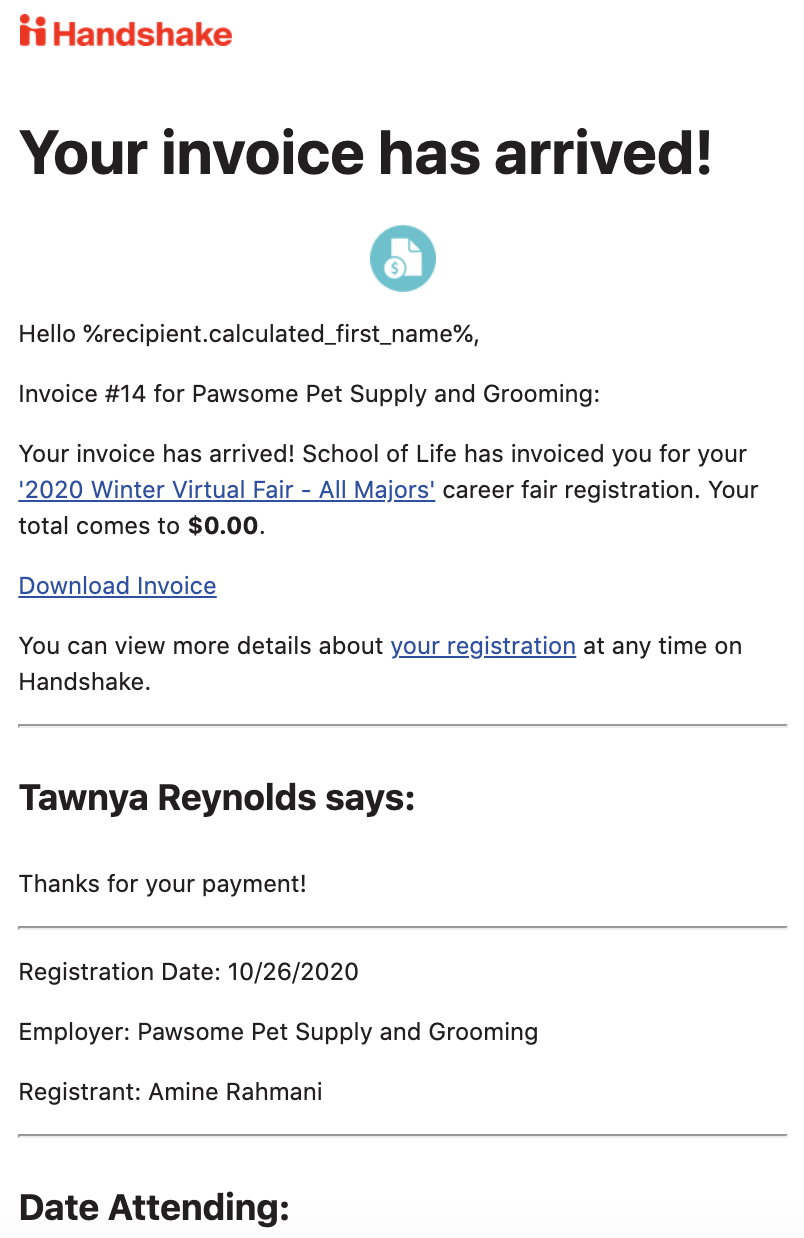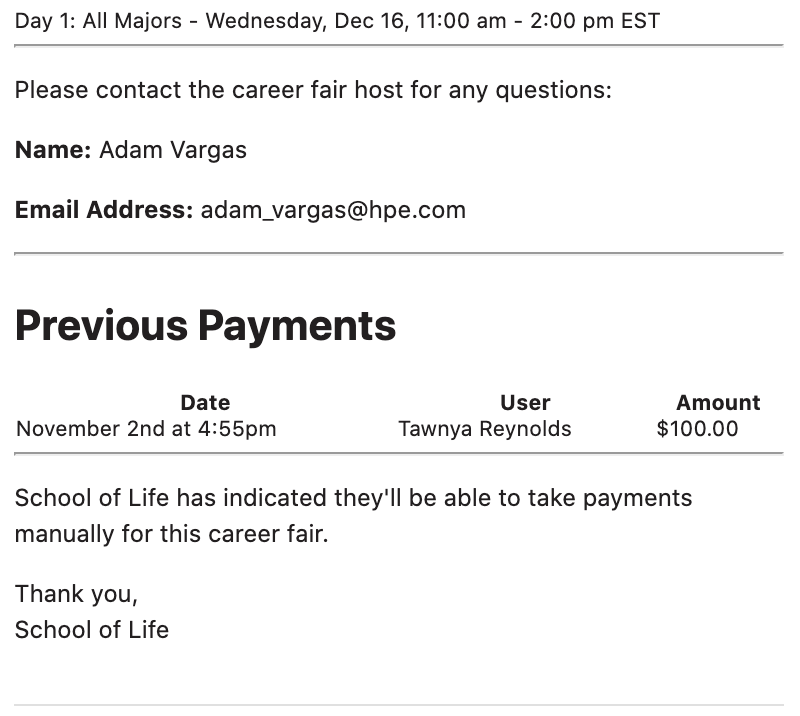 The invoice will reflect the payment history and current balance due.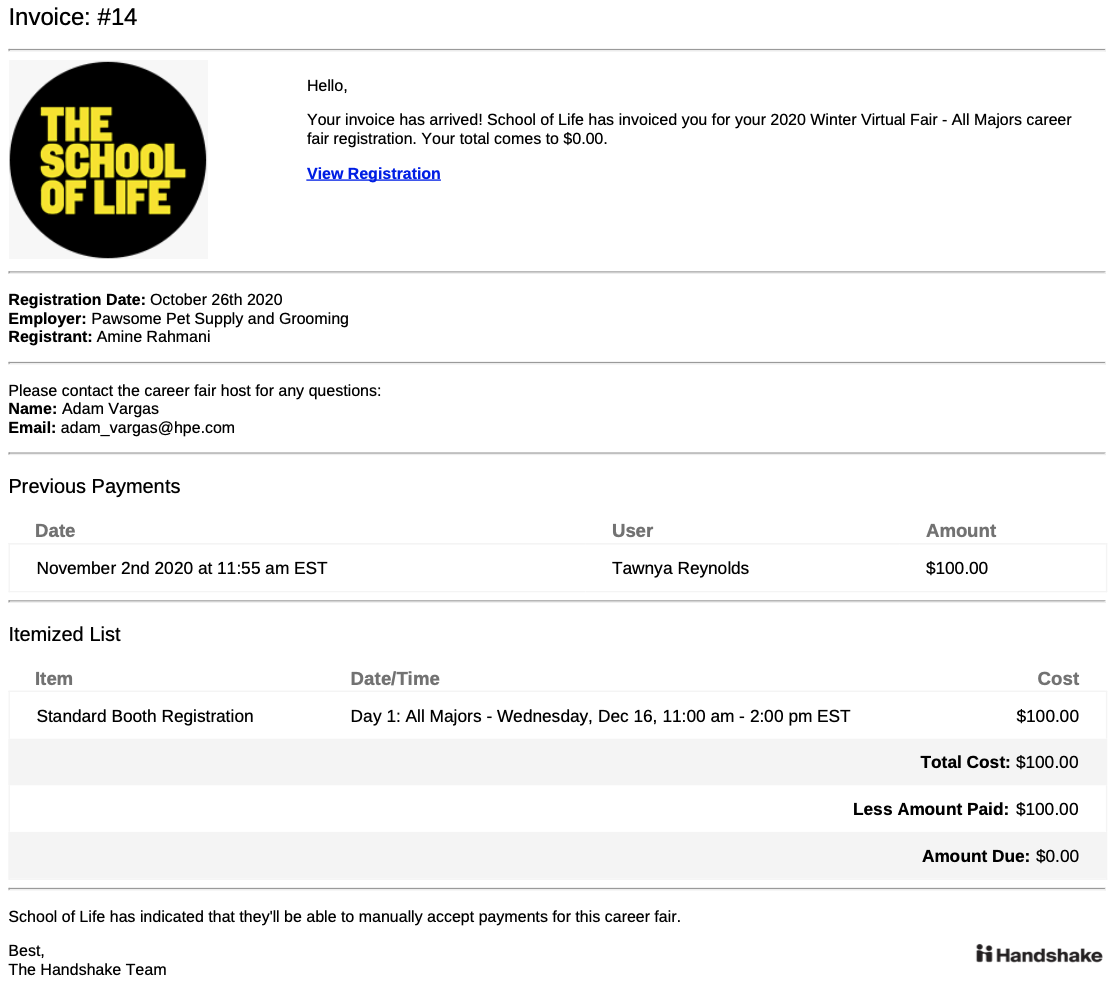 Tip: If you'd like to report on your invoices via Analytics (Career Fair template) to help reconcile received payments, make sure to add "Registration Invoices Latest? (Yes / No)" as a filter, and set the dropdown to "Yes".