Handshake does not recommend registering for Career Fairs on behalf of Employers as the registration process from the Employer perspective is typically very intuitive. (Employers can register for Career Fairs on Handshake by following the steps here for in-person fairs and here for virtual fairs.)
This helps with the following:
Ensures Employers (or the main contacts) are owning the process (typically it is one or two main recruiters)
Maintains consistency with the Employer's brand and processes across the network
Prevents fraudulent connections or duplicate/incorrect registrations
Alleviates your "busy work" workload
Reframe the Conversation
Even if this is a service you have traditionally provided to Employers in your prior system, we recommend using the switch to Handshake as an opportunity to reframe the conversation. Remind Employers that you made the switch to Handshake because it is easy for them to use. And since it is also easy for students to use, you are expecting to see a 2-3x increase in student engagement!
Registering on Behalf of an Employer 
1. Navigate to your fair.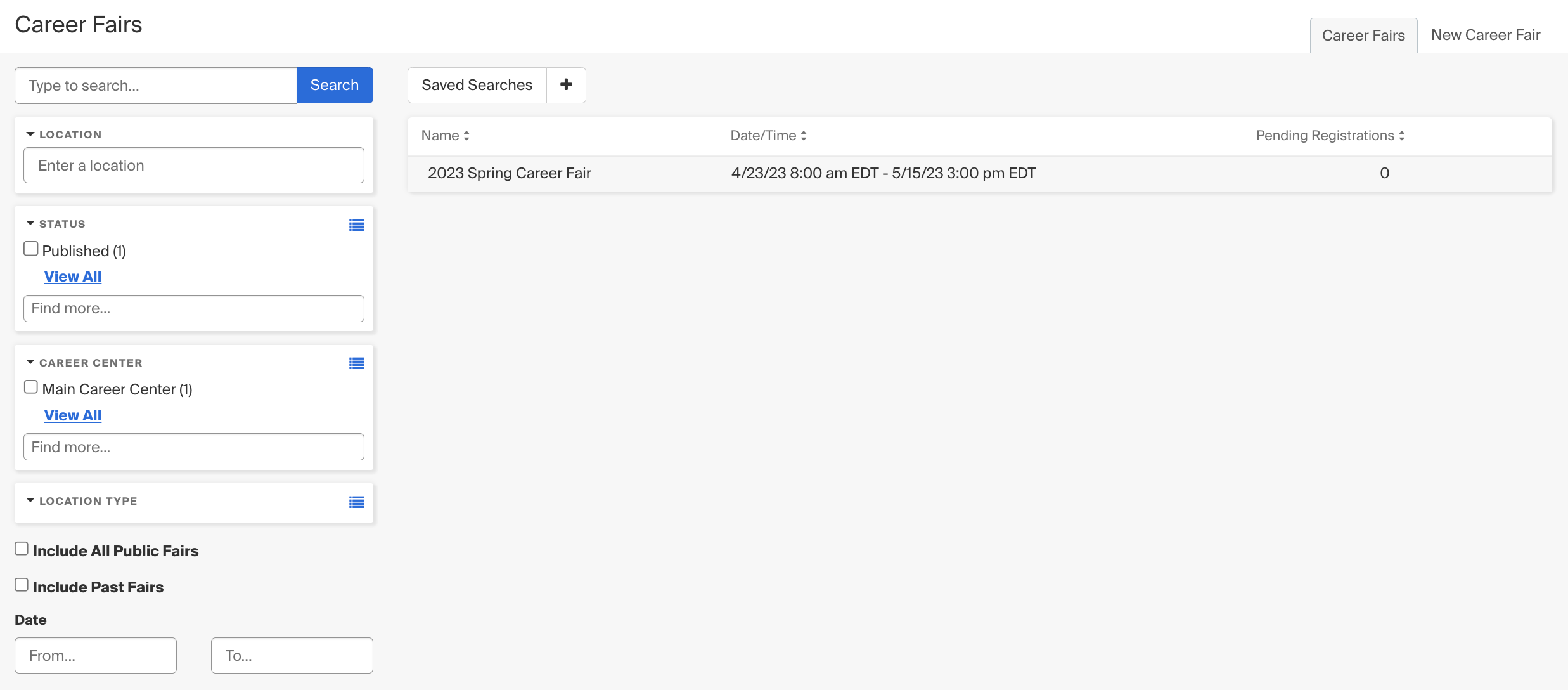 2. Click on View Employers from the fair overview page.



3. On the Registrations page, click on the New Registration tab located towards the left of the page:



4. From here, you will be able to create the registration on behalf of the Employer. 
Note: For virtual fairs, you'll need to set a Schedule Owner from the dropdown menu on the registration. The Schedule Owner is the employer representative that will be responsible for creating the session schedule. When Employers create their own registration, the Schedule Owner defaults to the fair registrant.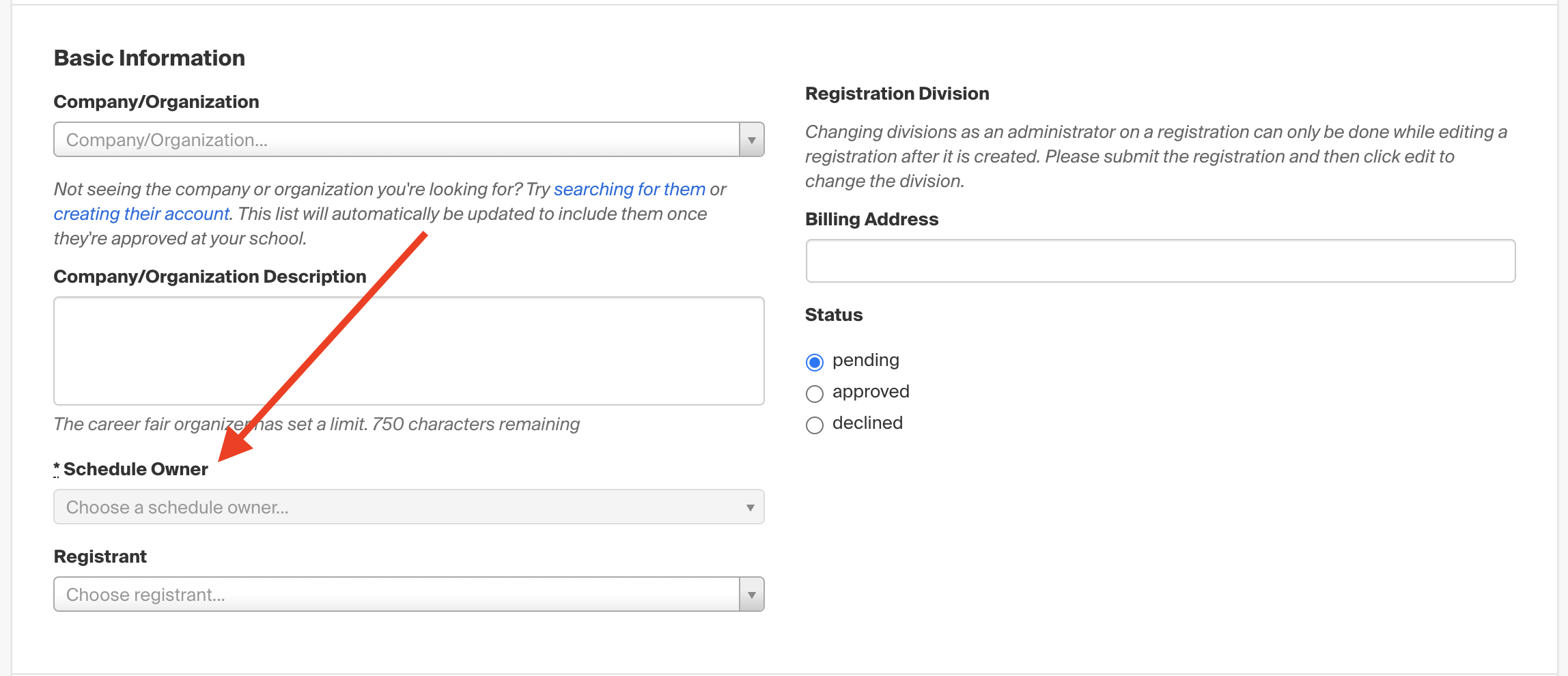 Note: In order to select a Schedule Owner, the individual must have a Handshake account confirmed and connected to an employer. You can share this article to help individuals set up an account as needed: Getting Started with Handshake: Employers