If you've received a campaign message about a job that you're not interested in, you now have the option to indicate this in Handshake! Campaigns are a messaging approach used by employers to highlight opportunities they think you may be interested in.
When you state that you're not interested in an opportunity, you'll still have access to other opportunities the employer posts in the future, and the employer will still be able to view your profile and consider you for other roles.
If you need to report a message in Handshake, refer to Safety: Report a Message.
As of April 2023, the option to state you're not interested in an opportunity is an experiment, and has not been released to all students or the mobile app.
Reply "Not Interested" to a Campaign
From your inbox, locate the message you'd like to reply to. 
At the bottom of the campaign message, click the blue link "Not interested in this opportunity".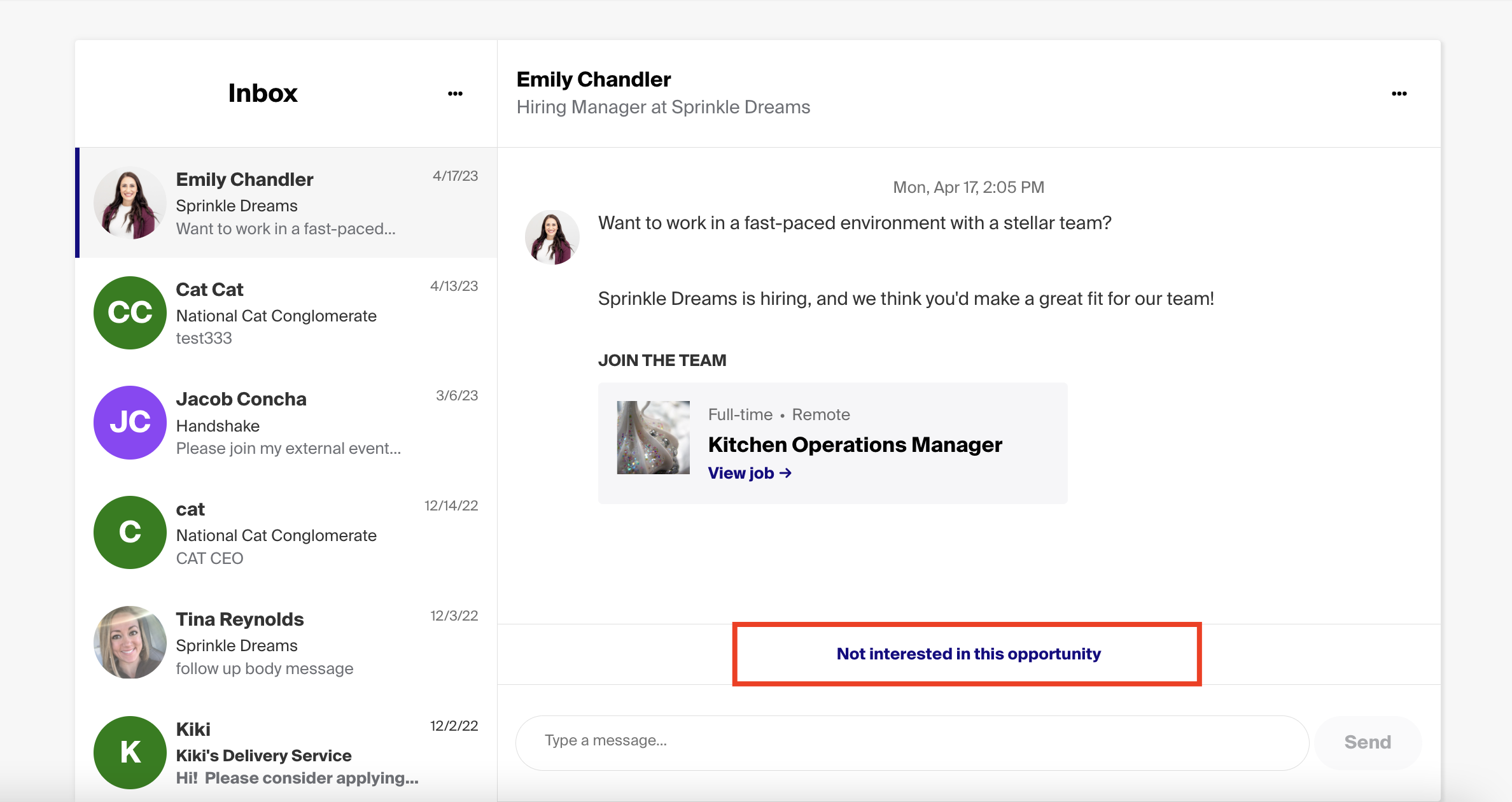 In the pop-up that appears, click: 
The blue button Yes to confirm you're not interested.

If this is selected, you won't get any follow-up messages about this opportunity, and the conversation will be archived from your inbox.

The white button Cancel to cancel