If it appears that a resource article is out of order, there are four possible reasons this could be happening, based on the resource article display logic or the user account you're viewing the resource from:
Resource articles are displayed based on 1 of 3 variables:

(1) the position order "weight", OR
(2) the position in the library, OR
(3) if the position order "weight" is not greater than "0", and the library position is in the default setting "0", the displayed order is based on resource creation date

Note: if there is a position order "weight" greater than "0", this adjustment will not impact the display order in your Career Services account view.

In order to confirm display order, you can switch to your student account to view the Resources page.
Keep in mind that adding qualifications to a resource will potentially impact the display order for students, depending on who has access to the resource.
Articles positioned with the highest number will be given the highest priority and sit at the top of the Resources page for students. If more than one article is given the same position order "weight", then the articles will be displayed at the top of the list and in order of creation date.
For the item that is displayed out of order, click on the name of the Resource article in the Resource Library

On the Resource page, make any desired change to the Set position in library field. Be sure to make this number greater than 0 (zero) to give this resource a higher priority. The change will automatically save.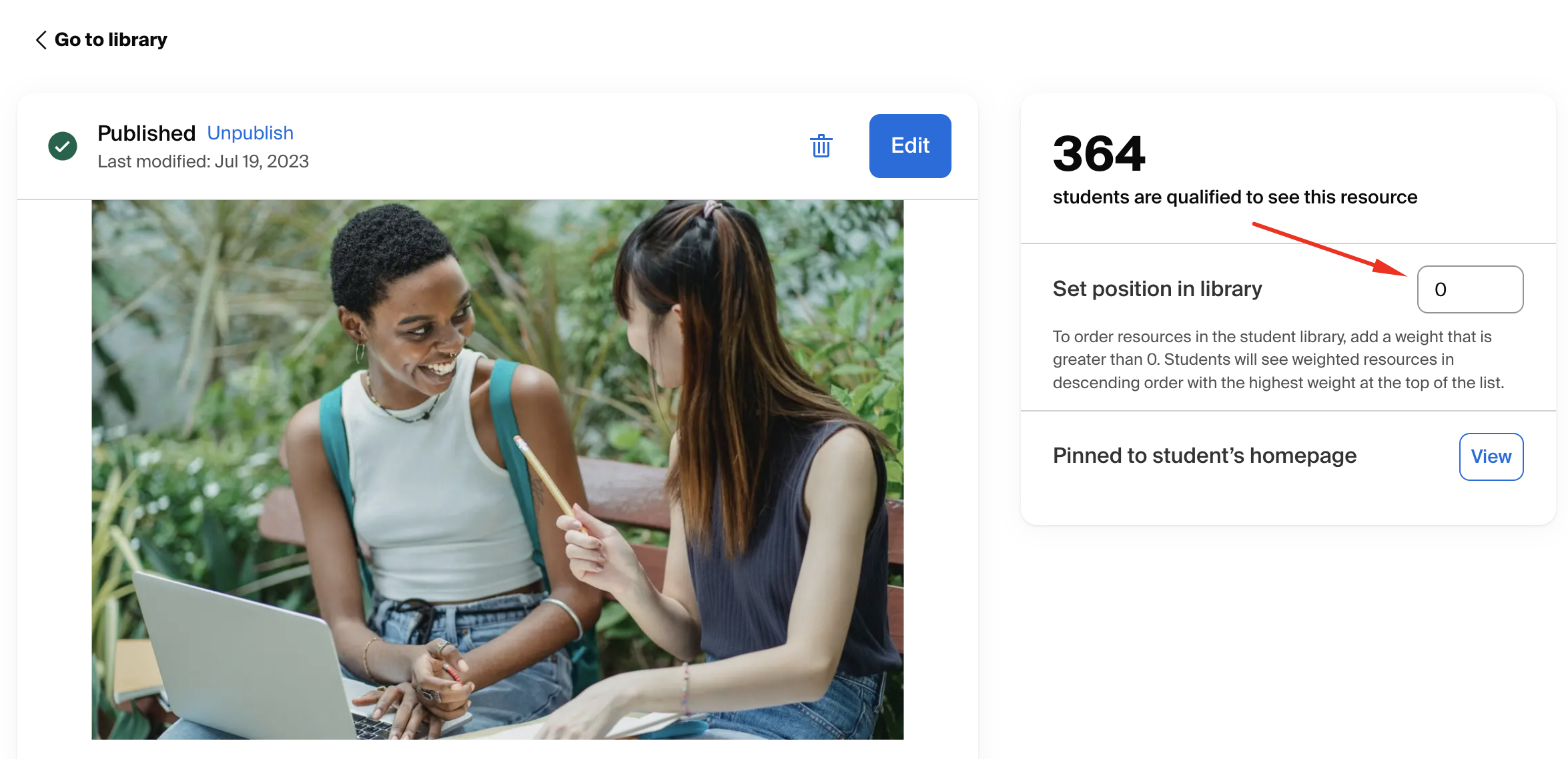 To confirm the change in display order, switch to your student account view. In the example below, I have assigned the highest order number for How to Network, so it is listed at the top.