If it appears that a resource article is out of order, there are three reasons this could be happening, based on the resource article display logic or the user account you're viewing the resource from:
Resource articles are displayed based on 1 of 2 variables:

(1) the pinned order "weight", OR
(2) if the pinned order "weight" is not greater than "0", the displayed order is based on resource creation date

(3) if there is a pinned order "weight" greater than "0", this adjustment will not impact the display order in your Career Services account view.

In order to confirm display order, you can switch to your student account to view the Resources page.
Articles pinned with the highest number will be given the highest priority and sit at the top of the Resources page for students. If more than one article is given the same pinned order "weight", then the articles will be displayed at the top of the list and in order of creation date.
For the item that is displayed out of order, click on the name of the Resource Article in the list.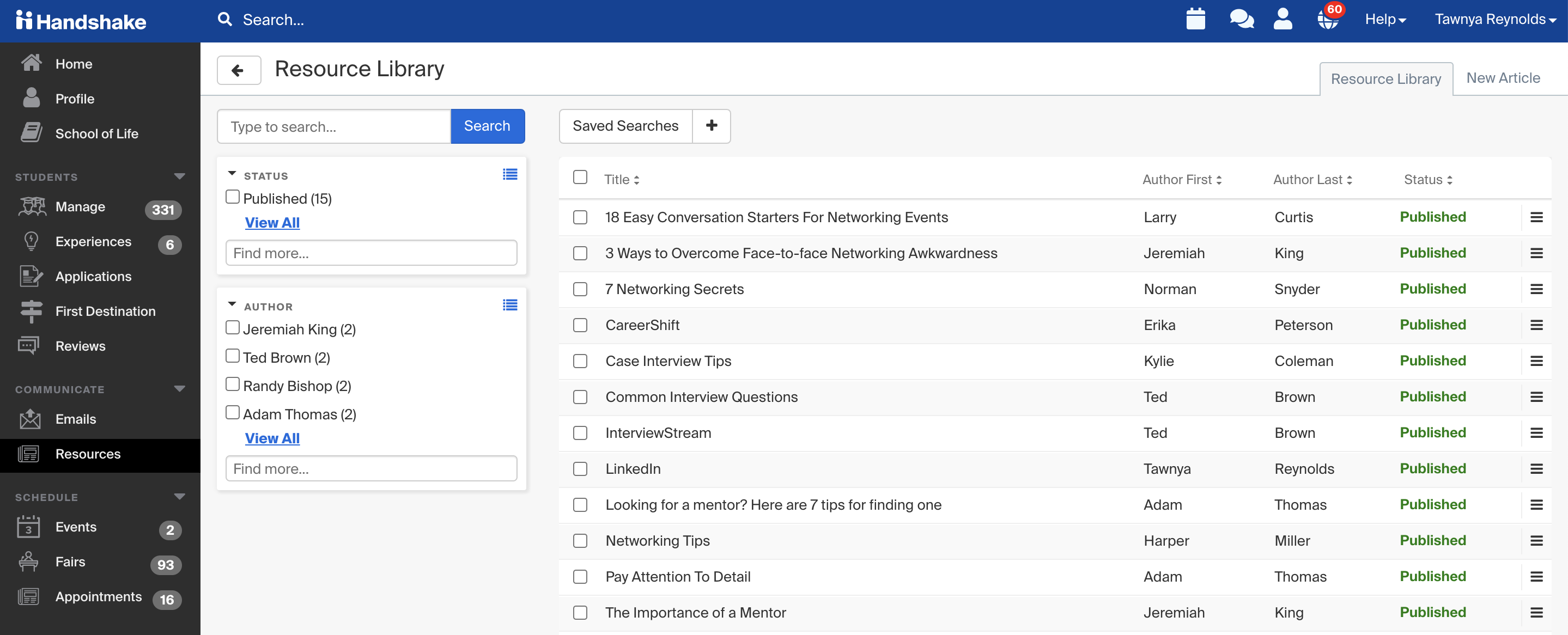 On the Resource overview page, click the Edit tab in the upper-right corner of the page.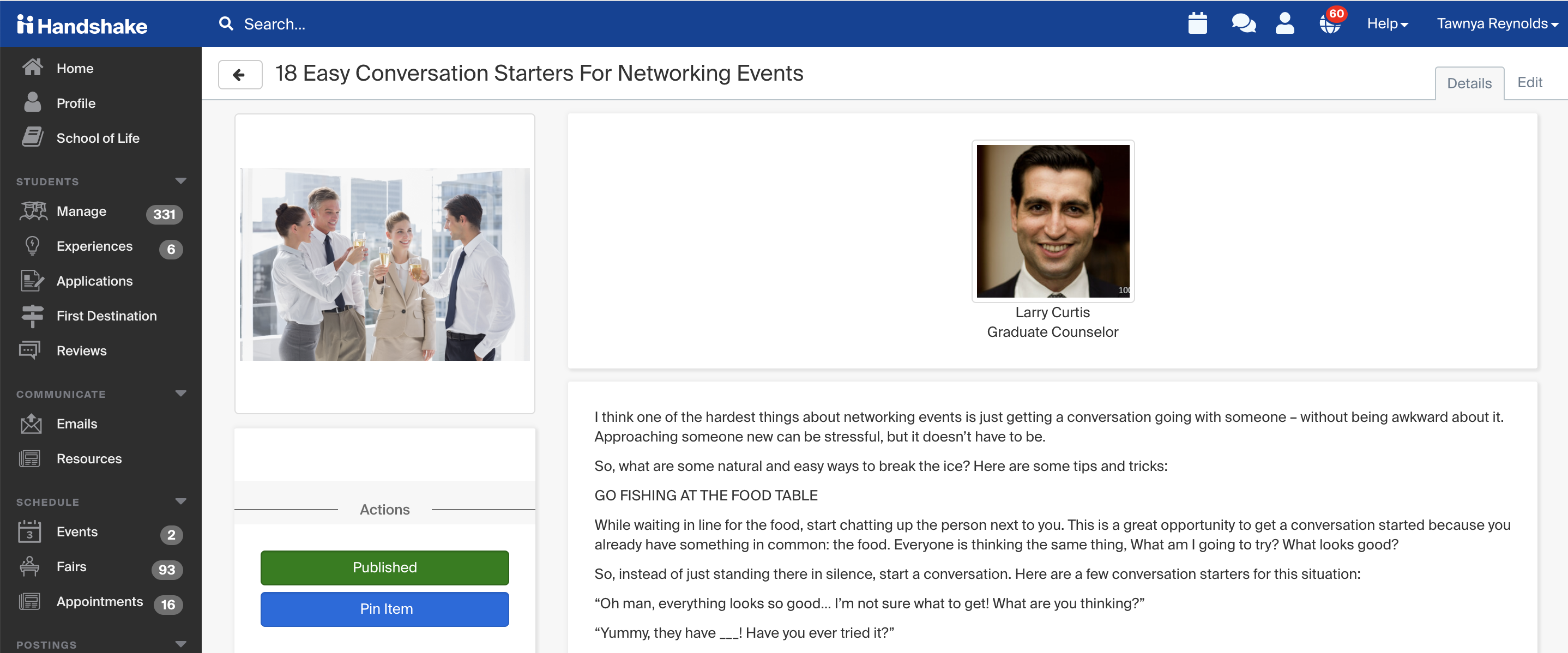 When editing, the Pinned order field will only impact the display if the entry is greater than "0". Make any desired changes to the value in this field, then click Save Changes at the bottom of the page to update the display order.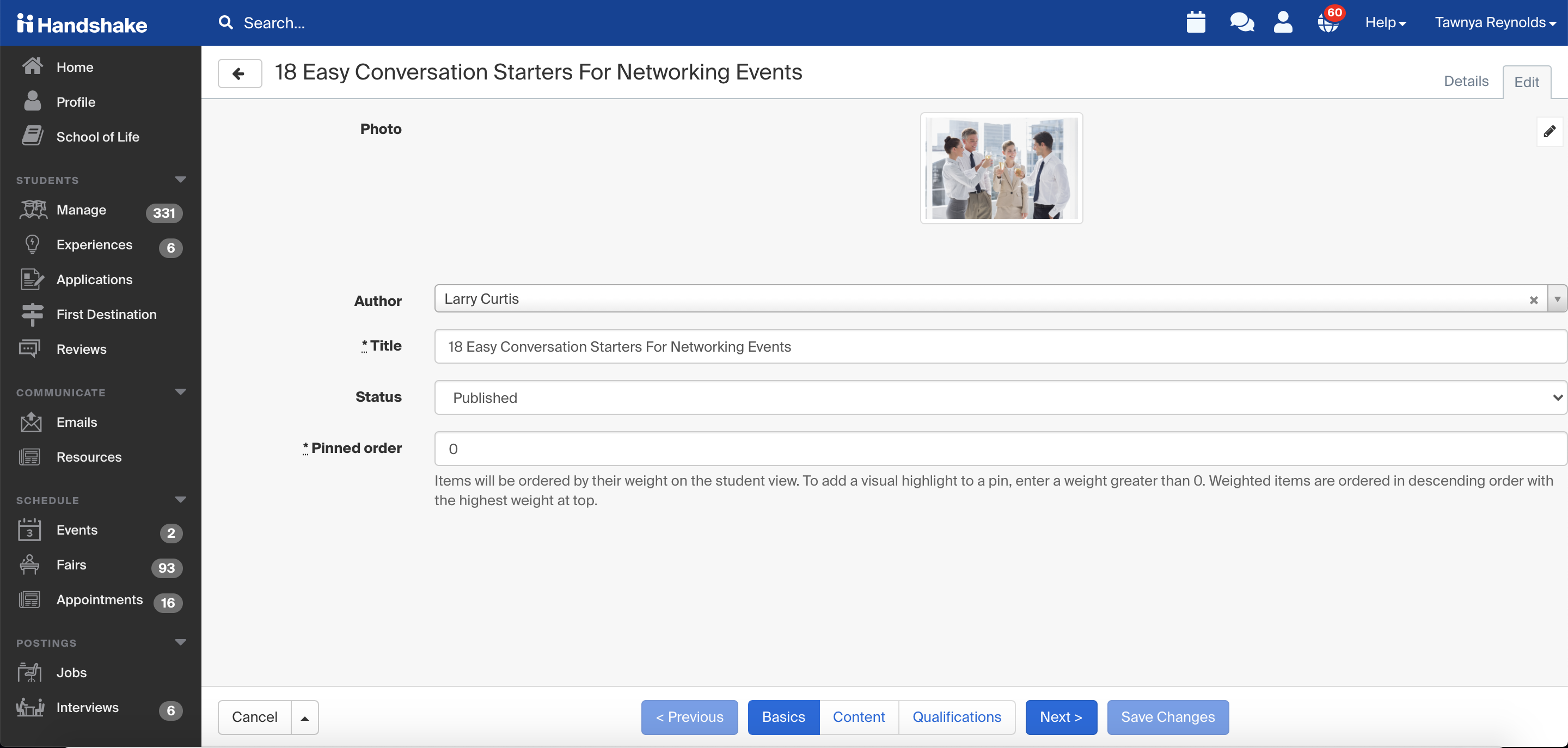 To confirm the change in display order, switch to your student account view. In the example below, I have assigned the same pinned order weight (5) to the top three resources listed, so they are displayed based on date of creation: