With Handshake, it's easy to keep in touch with your contacts via Targeted Emails.
You can select contacts as recipients via two methods:
after composing a new Targeted Email, when selecting recipients
from the Contacts page

described in this resource
Note: If you'd like to initiate an email to job creators or contacts specifically, refer to How to Send an Email to Job Contacts.
1. Click Contacts from the left navigation bar, under the "Relationships" heading.
2. Put a check next to the desired contacts listed on this page. Use the filters above the contacts list to narrow down the displayed results.
3. Click the bulk action (in the column header row) Send Email to Contacts.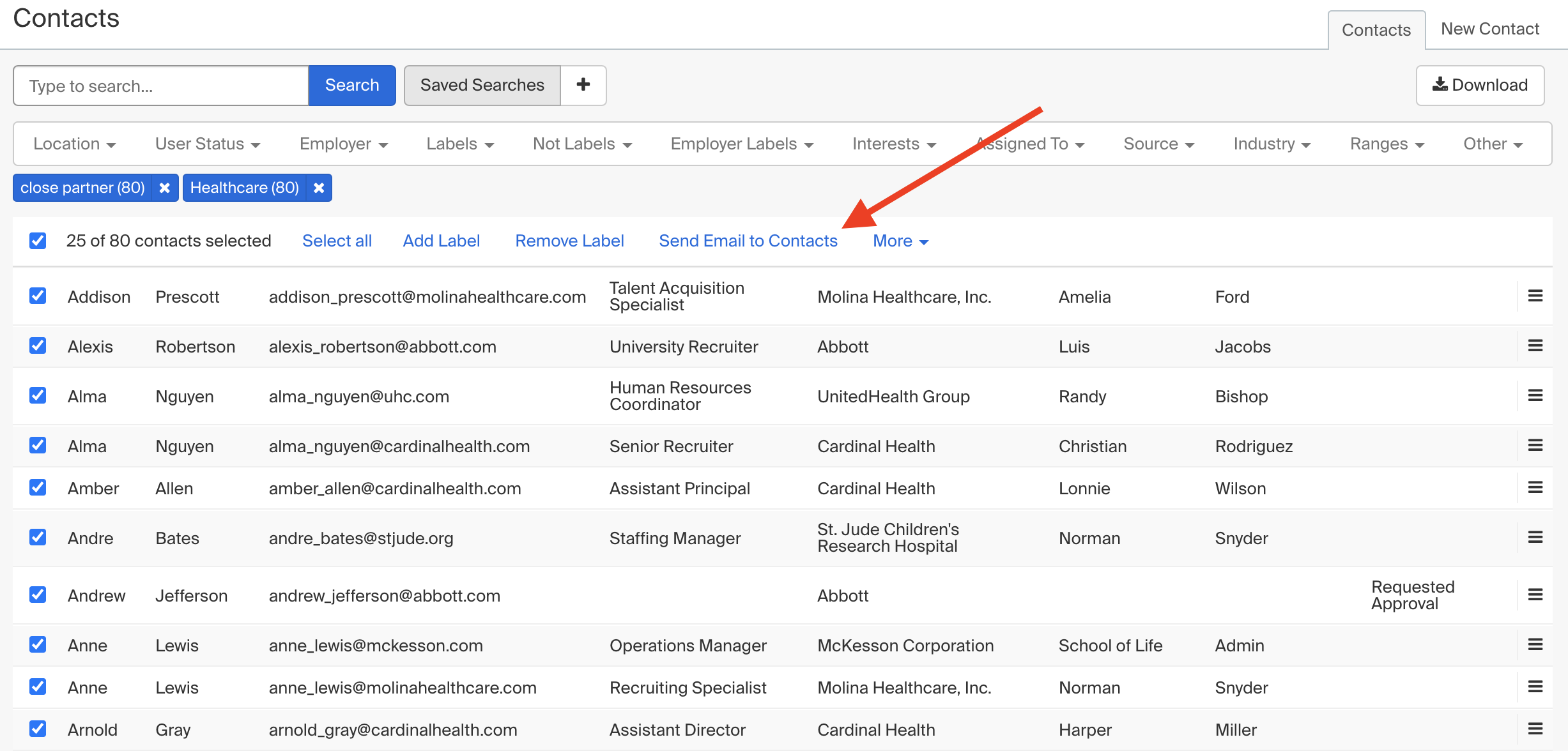 4. A confirmation will pop up with the number of selected contacts. Click Confirm to proceed.

5. This will open a new Targeted Email draft. Proceed through the steps of creating and sending a Targeted Email, as described in Targeted Emails: Creating and Sending.
Note: if you add an Event or Career Fair that's listed as "hidden" or "invite-only" via the Handshake Content option, this will allow students and employers to bypass those settings and view/register as if they had the public preview link.
6. The recipients tab will display the preselected contact email addresses–click Next to finalise the details and send.

Learn more about tracking recipient activities (like opens and clicks) in Targeted Email: Performance Overview.