When viewing an individual On-campus Interview Schedule, you'll have access to a list of Actions on the left side of the page. This article defines each of the different actions associated with an OCI.
If you'd like to edit the schedule instead, refer to How to Edit an Interview Schedule.
Navigate to the individual schedule within Handshake:
1. Click Interviews on the left navigation bar.
2. Use the necessary filters to identify the appropriate schedule, then click on the name of the schedule.
Payments
Payment History: this will display the full payment history on the schedule.
Manually Record Charge: if your employer is paying via an external payment system, you can use this option to record a payment and additional notes.
View/Create Invoices: use this to create a new invoice for your employer or view an existing invoice.

Note: invoices aren't live documents - if an employer would like an updated invoice after payment, you'll need to generate a new invoice.

For more information on charging employers for on-campus interviews, refer to Charging Employers for an On-Campus Interview.
Actions
Add an Applicant: if you'd like to add an Applicant, you can use this option. Adding the Applicant will add them to both the job and the OCI.

Note: as a Career Services user, adding an Applicant overrides any existing qualifications or preferences on the job and related OCI.

Add Another Date: if you choose to add a date to an OCI, you'll need to add slots to that date.
View & Add Notes: you may want to note changes that take place with the schedule so you can review them when creating another.
Duplicate this Interview Schedule: if you would like to use this same schedule for another interview, you can open the schedule and duplicate it.

Note: You'll need to update the dates of the duplicated OCI.

Build Interview Packet: a report that can be downloaded or sent via email to you or the employer. Choose the information you'd like included in the packet:

Schedule Details
Contact Information
Application Documents

CV
Cover Letter
Transcript
Other Documents

Applicant Profiles

Export Interview Schedule: this will allow you to download a file with the following information:

Date
Time
Room
Interviewer
Student Name
Student Courses
Student Level of Study
Student Institution
Student Graduation Date

Build Interview Schedule Slots: build the slots based on the template assigned to the Interview.
Open Check-in Kiosk: allows students to check in for the OCI. You can have the check-in kiosk open on a tablet or computer at the check-in area.

Note: if you are part of a consortia within Handshake, you'll need to open a checkin kiosk for each OCI individually.

Pin Item: show students this OCI as an announcement on their home page.

Label
You can add labels to the schedule in the Label section. Click the dropdown to choose an existing label, or click the blue Create New Label button to create a new one.

Attachments
Attachments are viewable to all three parties (Career Services, Employers, and Students). If you'd like to add an attachment, click the blue New Attachment button.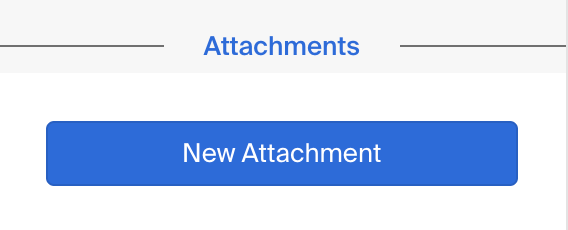 A new page will open where you'll enter the attachment's Name and choose a file to upload. Once the attachment is added, click the green Create Attachment button to save.