Create a student account associated with your career services account to test different functionality and see Handshake from a student perspective.
In order to link your Career Services account with the Student account, you must sign up with the same email address that is connected to your Career Services account.
1. First, find out whether or not you already have a Student account. While logged into your Career Services account, click on your name in the upper right hand corner of the Handshake platform screen, then click on Switch Users. If you don't see Switch Users, or if you click on Switch Users and you don't see Switch to Student Account on the following screen, you will need to create your student account.
2. Click Manage
3. Click New Student

4. Enter the information for your student account
Make sure you use the same email address that your career services account uses so you can switch between these accounts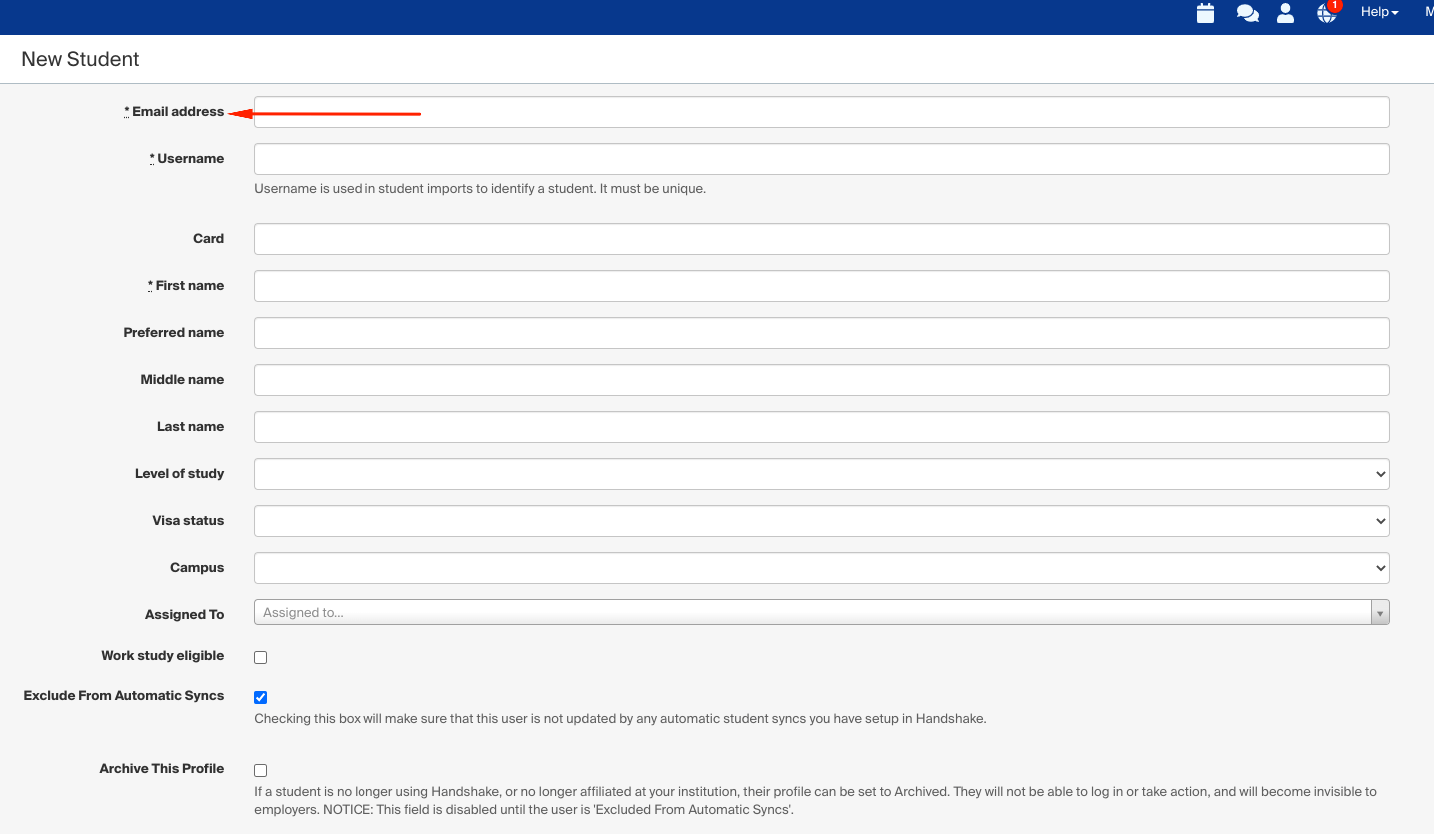 5. Make sure your new student account is set to Active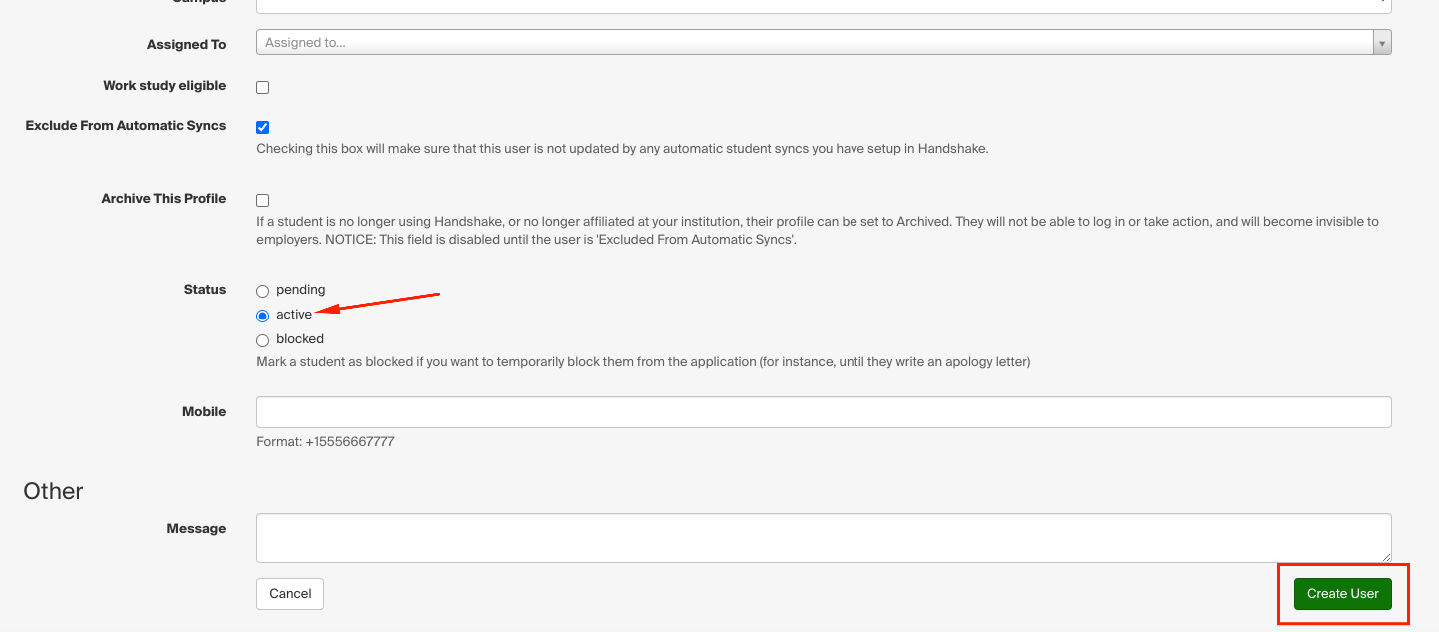 6. Click Create User
7. You should now see Switch to Students Account after selecting Switch Users.

Note: Handshake recommends that you create a label for all career services student accounts so they do not throw off any reports that you run. Example: cs students.