First, open your career fair and go to its registration list. Open the registration details by clicking the registration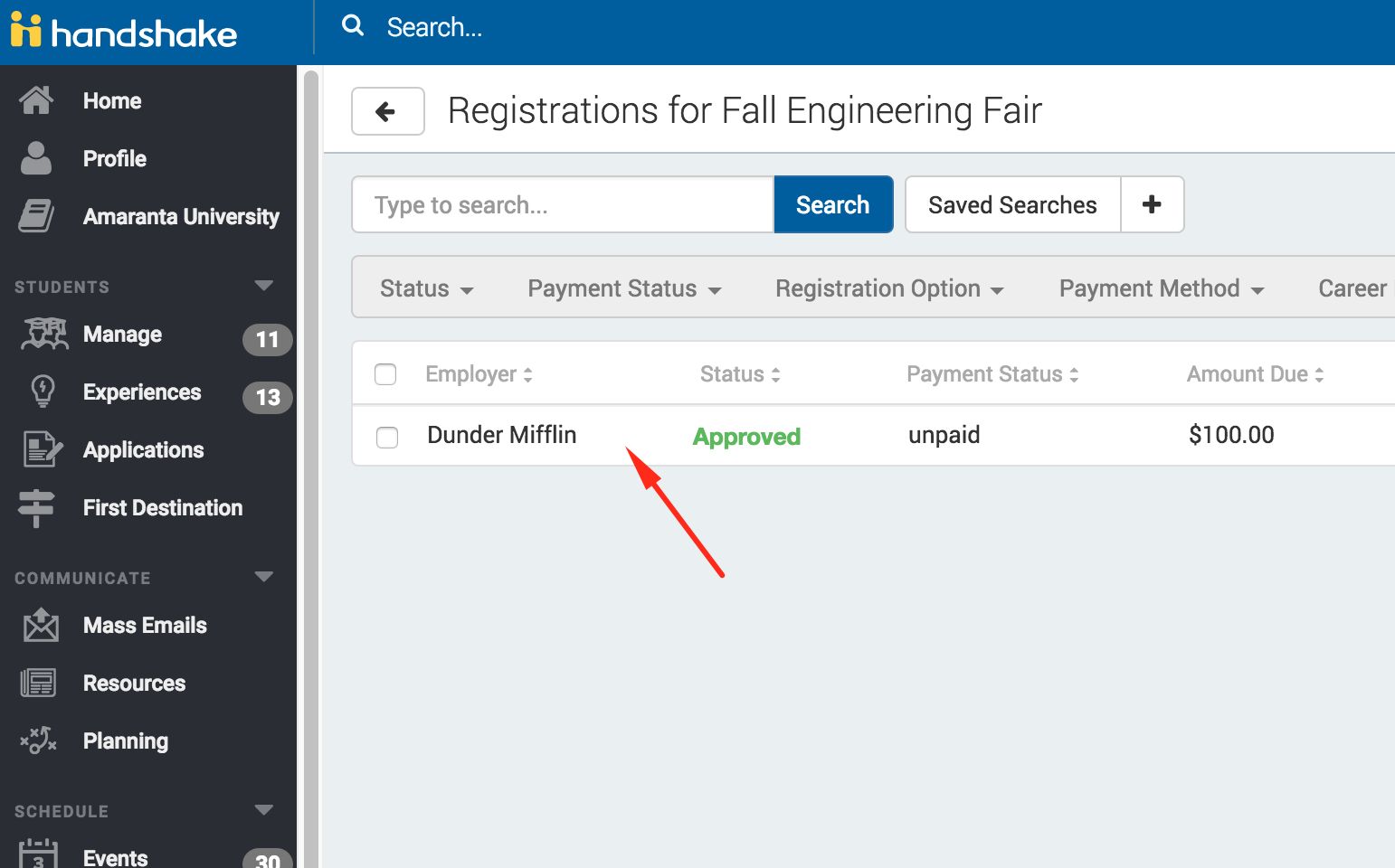 On the registration's page, click "Record Payment or Refund"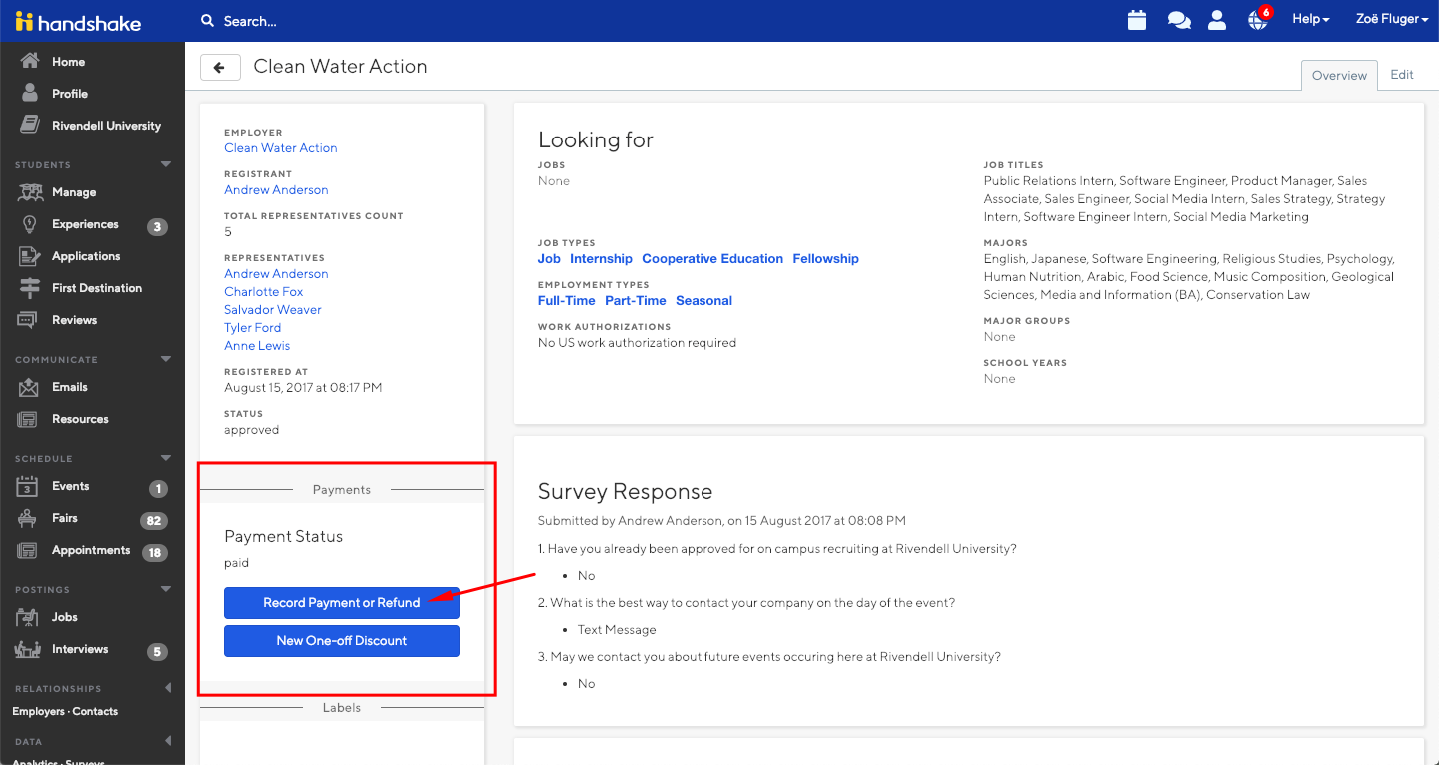 Enter details about the payment. The invoice is sent to the person who created the registration (the "registrant" and can also be sent to you (by default, uncheck it to not have it sent to you). If the employer didn't register themselves you can forward the receipt once it's sent to you.