In Handshake, you can update the status of individual applicants depending on their progress during the application process.
Note: updates to an applicant's status do not update the job itself, including the application start and close dates.
Explore our Job Applicant Management Guide.
Applicant statuses
Learn more about our application statuses in Definitions: Application Statuses.
Managing an applicant status
1. Navigate to the relevant job from the Jobs page, then click the Applicants tab. For detailed steps, refer to Reviewing Applications in Handshake.
2. On the Applicants page, locate the applicant whose applicant status you'd like to update.
Applicants are displayed in chronological order, with the most recent application at the top and the oldest at the bottom.
3. To the right of the applicant's name and institution, click the dropdown arrow under the Status column.
4. Select the desired status for the applicant: Reviewed, Declined, or Hired.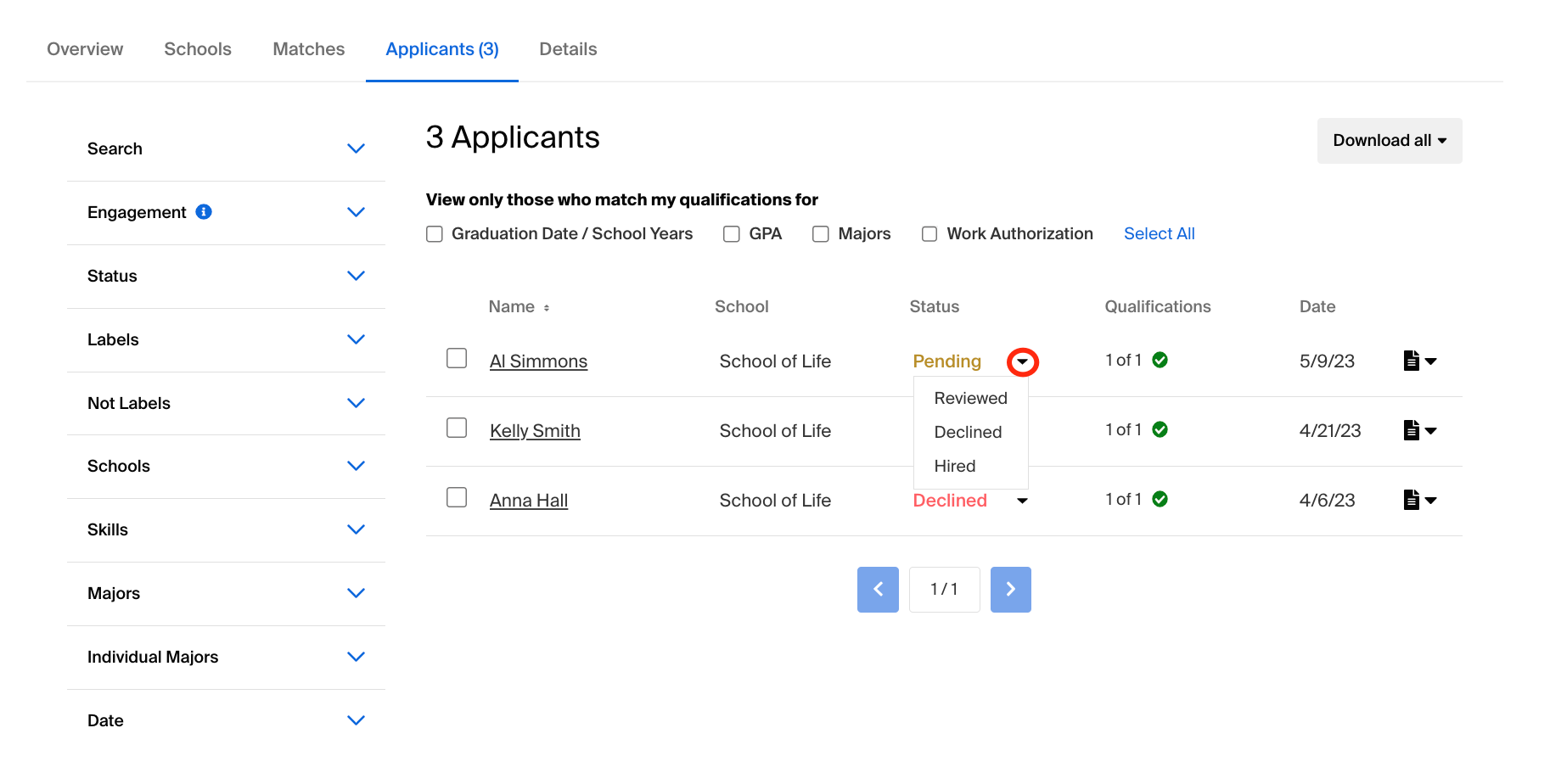 To automatically send the applicant(s) a custom message when you change their status, refer to Applicant Status Messaging Preferences.

Note: the applicant will not be notified when their status changes, unless you have configured applicant messaging. A candidate can, however, check their status on their Handshake account.

Upon downloading the applicant's application documents, their status will automatically change from Pending to Reviewed.