If you have received emails that students have applied to one of your postings, however they do not appear on the applicants page, you may want to double check the institutions on your 'Favourites' List. Any institutions that are not on this list will not display any information of corresponding activity on your Handshake pages.
You can locate your list of Favourite institutions by clicking on Institutions in the left hand navigation bar.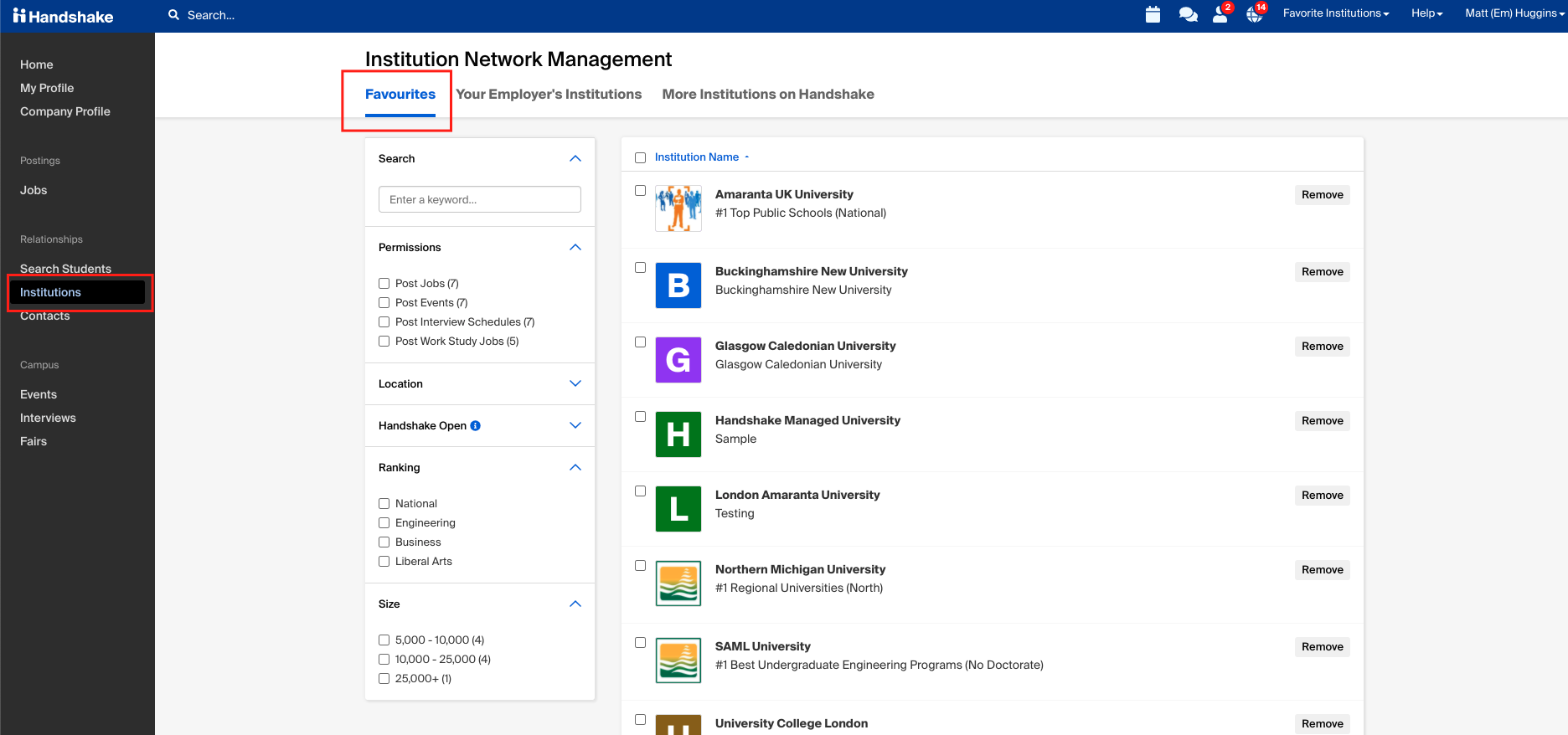 If an applicant has applied from an institution that is not on this Favourites list, they may have been removed as some point. No worries! You can easily add back any institutions you previously had on your Favourites list by clicking on Your Employer's Institutions tab towards the top of the page, searching for the institutions, and clicking Add to Favourites.
For example: You originally posted a job to University of South Wales, and a student from that institution applied. However, at some point you removed that university from your 'Favourite' list. Now we can no longer see that applicant when viewing applications for that posting. To see the applicant, you would add the institution back to your 'Favourite' list.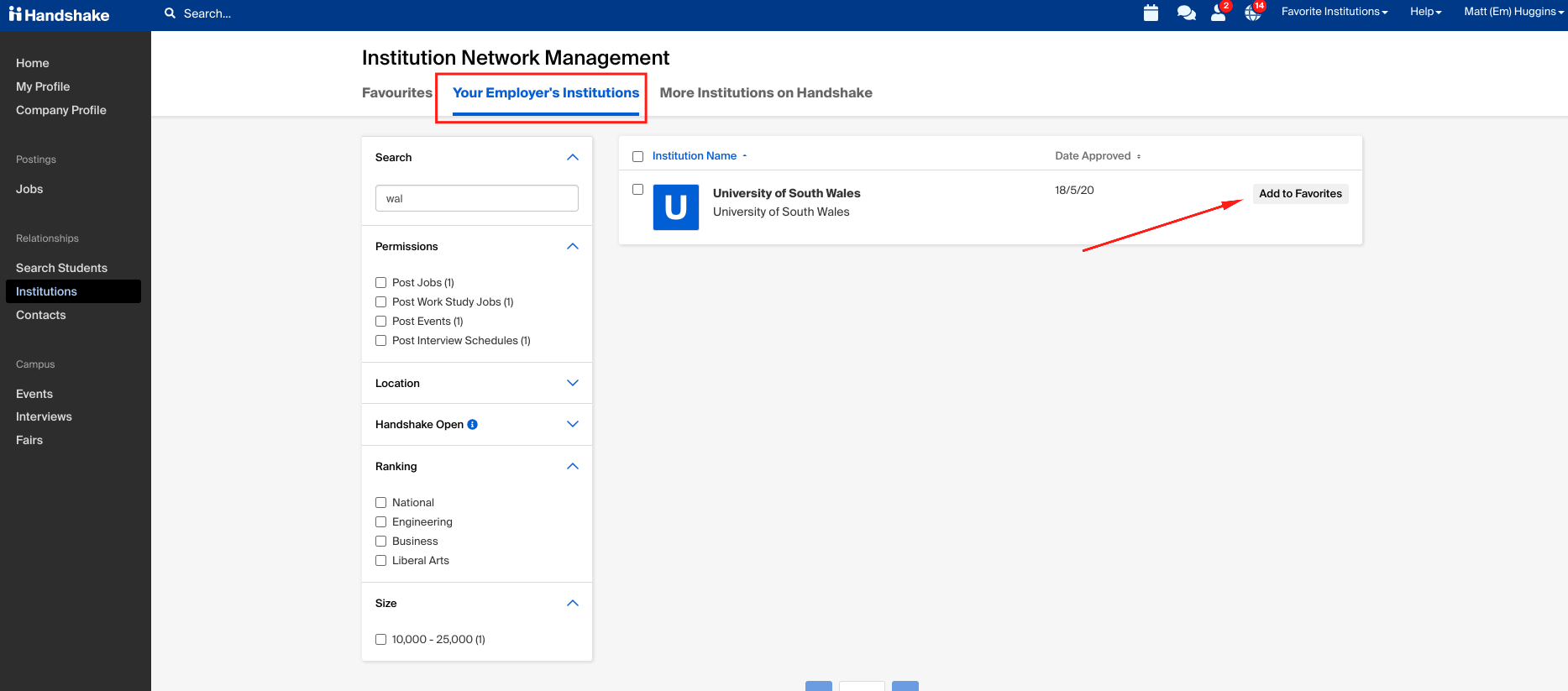 You can also easily switch between viewing data for just the institutions on your Favourites List, or seeing data across all institutions your company is approved at by following the steps here.
The functionally behind this comes from the Choose Your Institutions feature, which affects the way you and your co-workers may see jobs and applicants. You can read more in depth about this here.