If your institution handles and needs to track manual payments made via PayPal or Square, please see the following instructions and best practices below.
In summary, to track Events payments you'll have to invoice each of the registrations. Here is a quick article that outlines how manually record
payment.
However, when you setup up a Fair, you are able to configure Payment Instructions - this is where you can include the link to your PayPal site. Here are a few screenshots to highlight this workflow below:
When setting up the Fair, you'd configure those Payment instructions - including your unique payment link and any other details:

Now let's forward to when an employer registers for your Fair - you'll select that employer from the list:

And then create an invoice: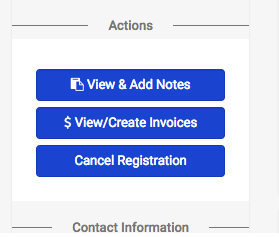 From there you'll enter any additional messaging, although the the payment instructions you've configured originally in the Fair will automatically show in the invoice, on top of any custom message you add here: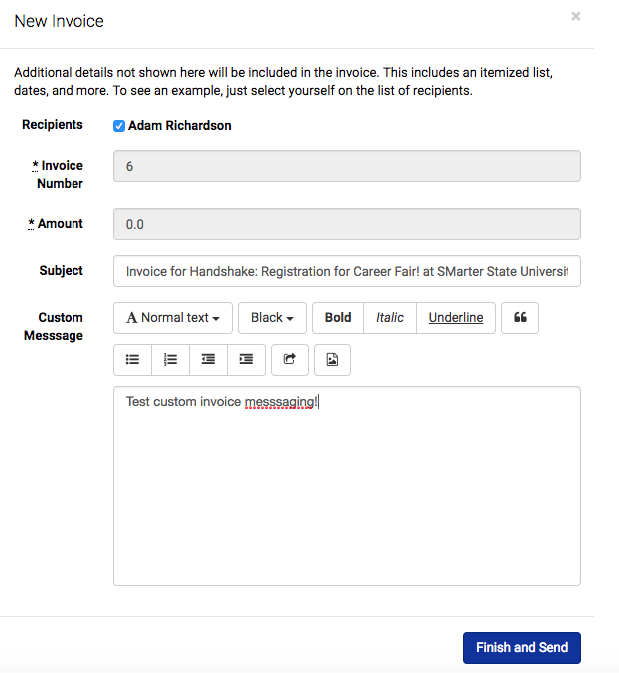 So then when the Employer views the invoice: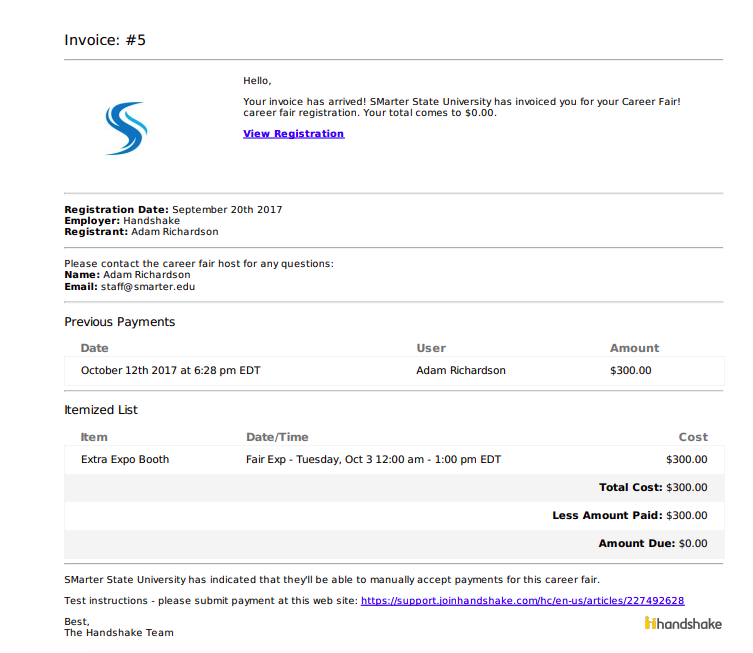 Those Payment Instructions you've set show at the bottom:

As you get started, we recommend that you create a "test" fair or event in the system so you can configure and test this workflow to meet your team's needs. We have several institutions that are using the manual option to track payments with either PayPal or Square so we also recommend reaching out to our
Handshake Community
for tips and best practices!