If you are charging a fee for student attendance at an Event or Fair, and you'd like to bypass that fee for a particular set of students, below are some options to help accomplish this workflow:  
1. Open the kiosk from the fair or event dashboard, and allow the students to check in.
They do not need to be registered to check in if the kiosk is opened from the fair.
The following message will pop up: "You have successfully checked in but there are additional steps needed. Please speak with the event organiser."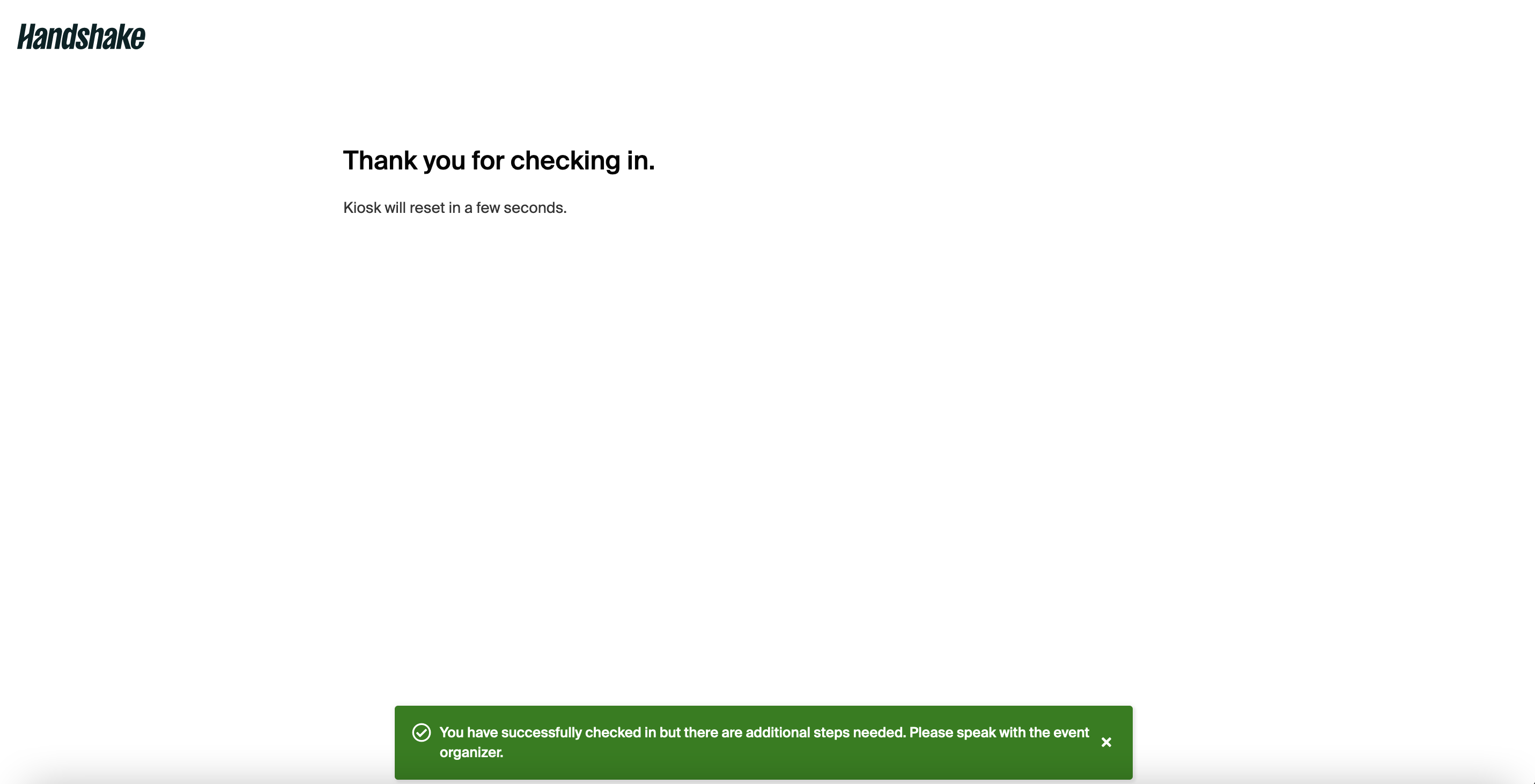 No further action is necessary, your students will be checked in without requiring payment.

2. As an alternative: At the time of the event or fair, simply allow the student(s) to attend the fair, skip the check in kiosk, then import these student as attendees after the fair.
Please refer to this article for assistance on importing attendees: How to Import Attendees to Created Event or Fair.