This article will assist you with the process of adding an attachment to an existing experience in Handshake from the Career Services user perspective. If you'd prefer to see this workflow from a student perspective, please refer to this article: Uploading an Attachment to an Experience
Adding an attachment
1. Select Experiences from the bar on the left, navigate to the appropriate approval status tab, and locate the desired experience. Click on the row to view the experience details: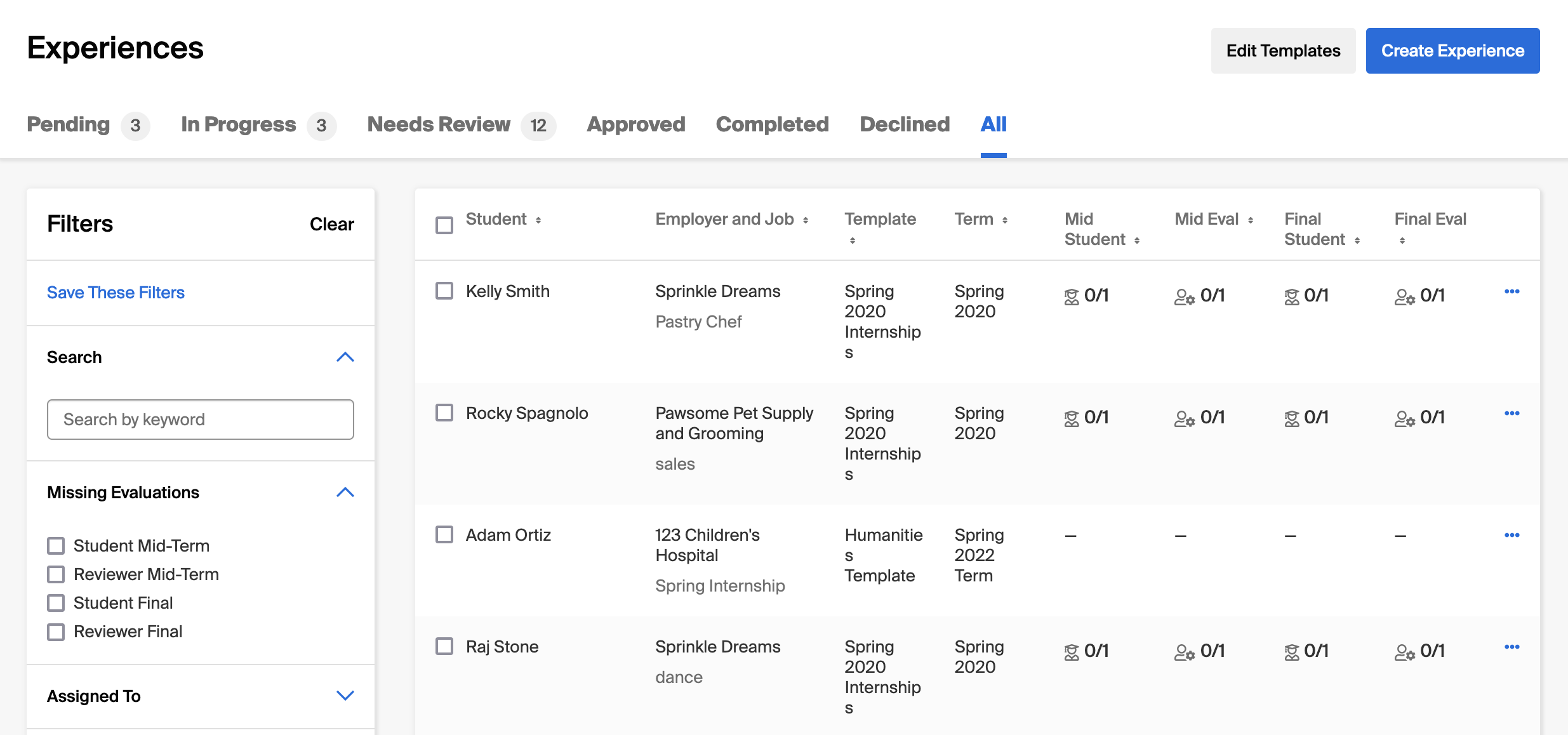 2. On the Overview tab of the experience, scroll down and locate the Attachments section, right below Labels on the right. Select Add Attachment to add a new attachment or delete an existing attachment: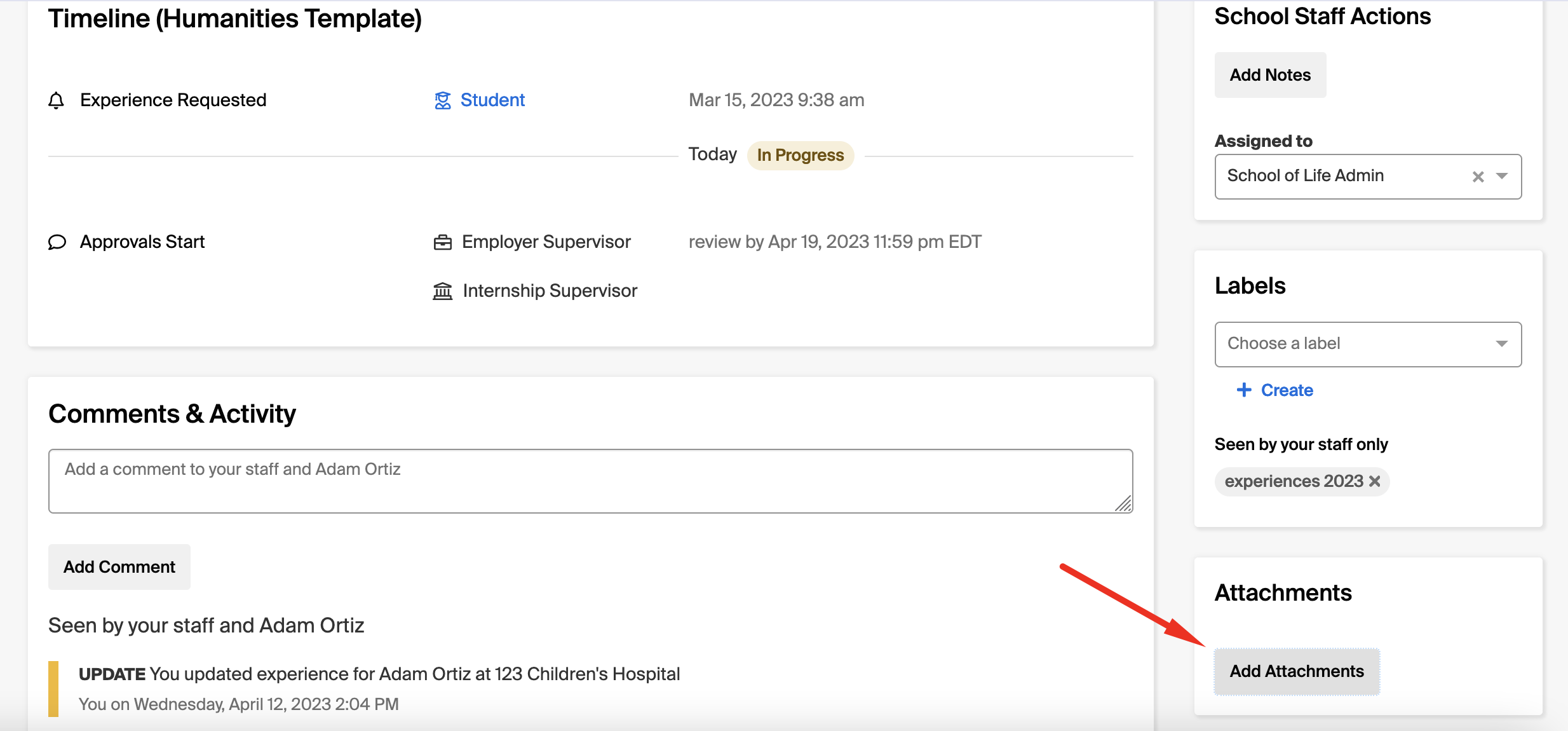 3. Click on Upload File to select a file from your computer: 
Note: you may only attach either a PDF or DOC/DOCX file type. 

4. When the file has uploaded successfully, you'll see the name of the document appear on this pop-up. At that point, it's safe to close the pop-up. 
Deleting an attachment
If you'd like to delete an existing attachment, simply click the X to the right of the attached document name, then click to confirm deletion: